Baltimore Oriole's Former Catcher Elrod Hendricks Dies
Of course we speak of my beloved Orioles here. With my favorite Oriole catcher, Elrod Hendricks, now deceased at a relatively young age.
How well I remember Hendricks during the Orioles' banner years of the late sixties. Elrod went on to be an Orioles' batting coach and was popular and well-like amongst the players.
Rest in Peace, Elrod. Tell Chuck Thompson we miss him too.

From Yahoo.com:

Longtime Orioles player and coach Elrod Hendricks dead at 64

By DAVID GINSBURG, AP Sports Writer
December 22, 2005

BALTIMORE (AP) -- Elrod Hendricks, who spent nearly four decades as a player and coach with the Baltimore Orioles, died Wednesday. He was 64.

Hendricks died at Baltimore-Washington Medical Center in Glen Burnie, hospital spokeswoman Allison Eatough said. The cause of death was not immediately known.

Acting Lt. Will Bethea of the Anne Arundel County fire department said the department received a call at 8:17 p.m. that Hendricks was unconscious at a hotel near Baltimore-Washington International Airport. A fire department ambulance took him to the hospital.



Hendricks got most of the playing time at catcher for the Orioles on teams that went to three consecutive World Series from 1969-71, sharing duties with Andy Etchebarren.

Hendricks also played briefly for the Chicago Cubs and New York Yankees during a 12-year major league career that lasted from 1968-79. He went 4-for-11 (.364) with a home run and four RBIs to help Baltimore defeat the Cincinnati Reds in the 1970 World Series.
~~~~~~~~~~
So Guess Who the NAACP Plans to Honor at a Grand Ceremony?
Although I suppose technically it's not the NAACP but that organization's president, Bruce Gordon, is in cahoots with the Rev'rund Jesse Jackson in planning an event that is expected to draw 15,000 people and will probably be held in the Los Angeles Memorial Coliseum.
The recipient of this honor is black, as one might expect. And there are plenty of successful black men and women worthy of the ceremony. There's Condoleeza Rice, Colin Powell. Hmmmm. IF those two potential honorees are too conservative for Jackson's taste, well there's also the up and coming Barak Obama, Democrat and viewed as possible presidential contender.
There's also Ron McNair, the second black NASA astronaut who died in the space shuttle Challenger disaster. Richard Pryor's a possibility, recently deceased but acknowledged widely as master of the comedic arts.
So WHO gets the honors?
None other than Tookie Williams, murderer and founder of the deadly Crips gang. Also now deceased, killed by the state for his crimes.
You can't make it up, ladies and gems. You can't make it up.
~~~~~~~~~~
Elton's 'marriage certificate' revealed
Yawn. Congrats to Elton and his domestic partner. Only two things new, at least to me, here. One that Elton's middle name is Hercules. Although he was not technically given that name at birth. The other is that Elton was once married to a woman! I didn't know that. Wonder what that was all about.

From Iol.com

Elton John's civil partnership certificate recording his "wedding" to boyfriend David Furnish was released today.

The document reveals the pop star's middle name is Hercules - although it was changed by deed poll from his original Reginald Kenneth Dwight.

His occupation is recorded as musician while Furnish's is stated as film maker.

The mothers of both men - Sheila Farebrother, a retired civil servant, and Gladys Furnish, a retired housewife - are named as official witnesses.

And under the heading "condition", the certificate states for Sir Elton "previous marriage dissolved", while his partner is listed as single.

The pop star married German recording engineer Renate Blauel on Valentine's Day 1984 but later divorced.
~~~~~~~~~~
Speaking of Odd "Marriages"
It was bound to happen. For if two men can get married or two women can get married, why can't this woman marry a dolphin?
IF yon reader thinks this is the last of such couplings, think again.
We hear in the Netherlands THREE people are planning to marry.
The United States should get busy defining marriage quickly. Go on and have the public debate. Let the discussions run rampart. But get on defining marriage, at the very LEAST, as an act between two HUMANS.

From the Indiatimes.com:

JERUSALEM: In a highly unusual wedding, a 41-year-old British millionaire has tied the knot publicly with her 35-year-old sweetheart, a dolphin from the famous Eilat dolphin reef, a media report said.

Sharon Tendler, a British rock concert producer, met the dolphin, Cindy, 15 years ago and developed a liking resulting in two to three annual visits every year to spend some time with her underwater love, daily Yediot Ahronoth reported.
~~~~~~~~~~
Kim Basingers Mom Talks About Custody Case
First, the loyal Ann Basinger, mother to Kim, evidently sold her story to the National Enquirer. Second, she takes the side of Alec Baldwin against her own daughter?
So okay, daughters are bad at times. But popular scuttlebutt is that Mr. Baldwin is a bit of a hot head. We hardly see him as better for custody of his and Basinger's daughter. Although note that Mrs. Basinger says that she herself seldom sees her granddaughter.
Well maybe this is why! Going public and taking the side of your son-in-law isn't very endearing.
Wonder how much Alec paid her.



December 29, 2005, 5:31:46

KIM BASINGER's mother has blasted her own daughter for wrecking relations between her ex-husband ALEC BALDWIN and the couple's daughter.

Baldwin recently took Basinger to court in a bid to extend his custody terms after the actress allegedly violated a court imposed settlement, and now little IRELAND's grandmother is speaking out about the court battle, which has now been settled.

ANN BASINGER admits she sides with Baldwin, who she calls "wonderful," adding, "My heart is sad for Ireland. She's the one that's suffering the most.

All this is killing her.

"I think Kim has tried to alienate Ireland from her father. Alec loves his daughter with all his heart. He really is a family man."

And in the National Enquirer expose, Basinger's mother reveals she can understand what her former son-in-law is going through, because she too rarely sees her granddaughter.
~~~~~~~~~~
From RUSH AND MOLLOY
ASKED
Those former lesbian lovers who are so outspoken about their ardor are less forthcoming about their shared interest in heroin ...
GUESSED
Melissa Etheridge in remission and certainly wouldn't be doing heroin, Ellen DeGeneres doesn't seem the druggie type but her ex Anne Heche could be. ????
GUESSED AGAIN
Isn't it obvious?
Angelina Jolie and Jenny Shimuzu (Shimizu, whatever....). At least
according to AJ's publicist.
~~~~~~~~~~~~~~~
NY Post Page 6 BLIND ITEMS 12/29**
ASKED
WHICH long-married rock star defines cheating the same way Bill
Clinton used to? The frisky frontman, who claims to be faithful, has
only oral sex with his groupies . . .
GUESSED
Definitely Jon Bon Jovi...this rumor has been around about him since he married his high school sweetheart back in the late 80's.
================
ASKED
WHICH business legend died with his sexual secrets intact? According to never-leaked divorce papers, the potentate's ex-wife claims he had a raging case of herpes . . .
GUESSED
Howard Hughes?
============
ASKED
WHICH celebrity sisters drank so much at their holiday party that one of them ended up vomiting in the bathroom of their high-profile home? .
GUESSED
This can only be the Hilton girls.
~~~~~~~~~~
They Call This "Dirt"?
Ah, Rachel Ray. Darling of the Food Network, now beloved by none other than mighty Oprah.
You either love or hate Rachel Ray. Or you start out loving her and end up hating her.
In fact, during my travels I came across
this hate Rachel Ray site
and was amused.
For at first I too thought perky Rachel to be a cutie. Then the "EVOO" (extra virgin olive oil) and the silly giggle began to get to me. Now it seems Rachel got married and we must hear about her "Honey" all the time.
However one feels about Rachel, how is the "dirt" below anything worth mention? So she squandered her tuition and wrote some bad checks. Big deal.
And what's with these female cooks wearing these low-cut tops? So okay, maybe it attracts the male viewers. Although I doubt it. Viewers of Food Network are almost overwhelmingly female. Rachel gives a good view of cleavage in the picture below. I've notice a few other Food Network female cooks show some breast and it's not chicken breast. All I can think is how they might get spattered in some very sensitive places with hot oil.

From SFExaminer:

A family member is dishing the dirt on Food Network star Rachael Ray. The blabby relative says that, back in her college days at Pace University, Ray squandered her tuition money from her mother then borrowed money to cover her tracks, before returning home to her family. "She spent [the tuition] and then she didn't want her mom to find out, so she borrowed money to pay her tuition, and then she couldn't pay it back. She was bouncing checks, and some people were threatening her," the family spy told PageSix.com. Ray's spokeswoman said, "She didn't leave town because she was broke. She was mugged twice by the same person."
~~~~~~~~~~
More Gossip/Speculation HERE
=============

Got an email from the Delaware GOP chock full of amusing "awards" for this year just passed. Only, heh, they left out one award.
Not to fear, read the awards as named below by the Delaware GOP because they are well-deserved. Then continue on to read mine own fine award that the Delaware GOP, oddly, forgot to bestow.
"Quote of the Year Award"
| | |
| --- | --- |
| | Sen. Joe Biden for his quote to the Cincinnati Enquirer "The next Republican that tells me I'm not religious I'm going to shove my rosary beads down their throat" |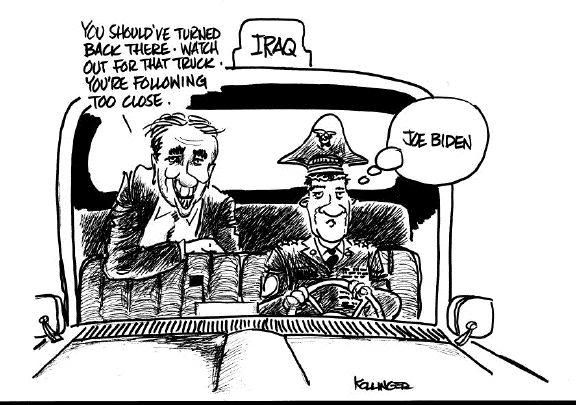 ~~~~~~~~~~
Tell It Like IT Is Award
Washington Post columnist David Ignatius, who commented on Joe Biden:
| | |
| --- | --- |
| | The Democrats' problem is partly a lack of strong leadership. Its main spokesman on foreign policy has become Sen. Joseph Biden, a man who -- how to put this politely? -- seems more impressed with the force of his own intellect than an objective evaluation would warrant. Listening to Biden, you sense how hungry he is to be president, but you have little idea what he would do, other than talk . . . and talk. |
~~~~~~~~~~
Richard Simmons' Top Priorities Award
| | |
| --- | --- |
| | Lt. Gov. John Carney wins this award for making his primary focus physical fitness while ignoring the rest of the state's woes (see "Excellence in Failure Award" above). |
~~~~~~~~~~
With a Name Like Mine, Who Needs Experience Award
| | |
| --- | --- |
| | The "With a Name Like Mine, Who Needs Experience Award" goes to Beau Biden. You can count his number of courtroom appearance without taking off your shoes and socks and can count his number of years in the Delaware bar using the wheels of a tricycle, but there is something about him that makes him the Democrat's golden boy for Attorney General. |
~~~~~~~~~~
Does the Law Really Say THAT? Award
| | |
| --- | --- |
| | The "Does the Law Really Say THAT? Award" led to a real contest this year – at first, it looked like New Castle County Council President Paul Clark would take the award for his public lack of understanding of the role of the county auditor when he pushed for the firing of County Auditor Robert Hicks. But, in the final weeks of the year, Minner's Election Commissioner Frank Calio reached out to snatch the award for blatantly violating the law applying to his own office by consistently and repeatedly writing political columns for a local paper while his job required him to be non-partisan. |
~~~~~~~~~~
Excellence in Failure Award
| | |
| --- | --- |
| | There really wasn't much competition in the "Excellence in Failure" category -- the award goes to the Minner/Carney Administration for their total lack of an economic development strategy in the midst of an MBNA buyout, refusal to address the State's prison crisis, desperately latching onto the status quo in education, leading DelDOT into a massive budget crisis. . . |
~~~~~~~~~~
The RINO Traitor Award
To Representative Mike Castle. Head of the "Main Street Republicans" and Republican in Name Only. Who also voted AGAINST drilling in the Arctic National Wildlife Refuge that my precious granddaughter might someday have to wear a burqua.
By me he's waaaaaaay worse than any of the above. At LEAST they are Democrats and not hypocrites.
We understand why the Delaware GOP couldn't give this award. Mike Castle's all they got. Myself is going to actively campaign for ANY Democrat who runs against this traitor such is my vitriol for him.
Mike Castle congratulations. This humble grandma Blogger will give you the award you deserve right here on the Blog dedicated to the child whose future your traitorous actions threaten.
~~~~~~~~~~
More Delaware posts HERE
=============================