Here's a Pop Culture post and we've got lots of great pics and video you'll find nowhere else on the Internet.

Some Betty Boop trivia, the Ten Worst Jobs, Some "Do You Remember" pics, a hilarious dog video, intriguing new reality shows on the horizon, a Hairball store, literally, bizarre wills and I bet you didn't know that the American Association of Retired Persons gave out awards.
Pic of the Day
---

In 1933 Betty Boop's garter was banned.
***
From 1930 to 1939 Betty Boop made over 120 cartoons.
***
Betty Boop's last cartoons were made in 1939.
***
What a dog!

Betty Boop's early appearances featured her as a dog with a human body. Her facial features were designed as cross between Helen Kane and a poodle! Betty was originally designed to be a canine girlfriend to Bimbo the dog.
***




You've been replaced

In Betty Boop's early cartoons she was featured only as a supporting cast member with Bimbo as the main character. Betty soon became so popular that she replaced Bimbo as the central character in Fleischer cartoons.
***
Betty Who?

Betty Boop was first identified as "Betty Boop" in "Silly Scandals" in 1931. Prior to that in 'The Bum Bandit' (1931) she was Nan McGrew. in her second cartoon 'Barnacle Bill' (1930), she was identified as 'Nancy Lee' and in her first cartoon 'Dizzy Dishes' (1930) she was not named.
Finally Britney, Lindsay and Paris Show Some Shame
I didn't know this. Britney, Lindsay and Paris, three famous bimbos who serve as a teenaged example to NO ONE, were shamed into avoiding this year's "Teen Choice" awards.
From the NYPOST.com:
-- THIS year's biggest headline makers - Britney Spears, Lindsay Lohan and Paris Hilton - were shamed into skipping the Teen Choice Awards
Evil Knevil Dead
I will always remember that so-called motorcycle leap over the Grand Canyon. That "motorcycle" of his was really a rocket, don't tell me not.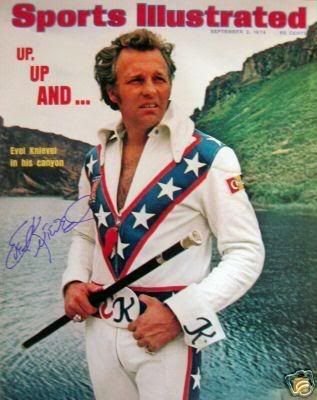 "Intimacy Kits" Replacing Bibles in Hotel Guest Rooms
Gideons International has supplied, completely for free, bibles for hotel rooms across the country.
So it's not as if having a bible in a room costs a hotel anything.
From worldnetdaily.com:
Hotel chains are removing Bibles from guest rooms, replacing them with "intimacy kits" and adding "One Night Stand" packages as well as "romance concierge" personnel to their offerings, according to a new report in Newsweek.

But oh no, can't have this. Now hotels are removing the bibles and we have free condoms, cute, sexy games and "romance concierges".
I don't suppose there's anything wrong with these R-rated amenities in hotel rooms but why not have them AND the bible?
Why remove the bible is what I'm asking here?
Retiring to a Lighthouse, Creating a Cozy Retreat
Hey, it could work. Living along the coast there are many lighthouses not too far from me. If the setup was clean, comfortable and not too expensive, sure, I'd spend a weekend getaway at a revamped lighthouse.
It seems that acquiring, remodeling and renting out lighthouses is the new enterprise of many newly retired.
From Yahoo.com:
They've been snapping up offshore lighthouses from the federal government, which has dozens for sale for as little as $30,000, and turning the neglected 19th-century structures into luxurious cottages for weekend getaways, business meetings and retirement recreation.
I'd expect them all to have bibles.
"Celebrity Apprentice" Starts January 3,2008
From Movieweb.com:
Contestants will not be vying for a job with Donald Trump, but the business-savvy celebrity contestants will be working towards a greater goal -- as they raise over a million dollars for their various charities throughout the season. Not only will the final winner be crowned the first Celebrity Apprentice, but he or she will also have the honor of delivering a two-hundred and fifty thousand dollar bonus check to their designated charity.
Couple of things here…first, that award to Celebrity Apprentice participants of $250,000…PEANUTS.
Come on, Trump can afford more than this pittance.
Second, well he's tried Martha Stewart-style Apprentice and that didn't work. Donald Trump's formerly successful series featuring ordinary contenders vying to get a job at the mighty Trump organization has been failing of late. I think it's admirable for Trump to keep tweaking what had been a profitable and well-watched reality series.
I'd softly suggest that if this excursion into business reality fails, Trump should give it up.
From the link above, below a list of celebrity contenders scheduled to participate in this new Apprentice series:
TRACE ADKINS is a country music star with seven studio albums. He has had twenty-three singles on the U.S. Billboard Hot Country Songs charts, with two of those singles -- "(This Ain't) No Thinkin' Thing" and "Ladies Love Country Boys" - hitting No. 1.

CAROL ALT is a successful model/actress with over 700 covers and 65 films. She currently has her own natural cosmetics line and is an advocate for the health benefits of eating raw.

STEPHEN BALDWIN is an actor best known for his role in the 1995 film The Usual Suspects. A born-again Christian, he travels the country as a speaker and is a best-selling religious author.

NADIA COMANECI burst into the limelight as the star of the 1976 Montreal Olympics, is the most celebrated gymnast of our time. The diminutive Romanian eventually produced a lifetime Olympic medal haul of five golds, three silvers and one bronze and she has left behind a competitive record which will be virtually impossible to match. In 2005, FOX.com considered her one of the "Greatest Athletes in 150 years of Sports History". Comaneci will be the new face of L'Oreal cosmetics

TIFFANY FALLON was named Playboy's Playmate of the Year for 2005. She is married to Joe Don Rooney from the chart-topping country band, Rascal Flatts. Fallon was also Miss Georgia USA 2001 and holds a sports marketing degree from Florida State University as well as being the host of IFL Battleground.

JENNIE FINCH won a gold medal as a member of the 2004 and 2008 Olympic Softball team. She was the first woman to host This Week in Baseball for FOX Sports. Finch markets the Jennie Finch Windmill, an invention of her father's to improve softball pitching technique.

NELY GALAN, Latina media dynamo dubbed the "Tropical Tycoon" by The New York Times Magazine, is the former President of the powerhouse Telemundo network. Her company Galan Entertainment has produced over 600 episodes in Spanish and English including the hit reality series THE SWAN. Galan is developing The New You, a daytime series set to launch on NBC in 2008 that touts health, wellness and beauty for women, and is already attracting legions of fans through its website www.thenewyoutv.com, and its branded segments on The Today Show.

MARILU HENNER is a 5 time Golden Globe nominated actress who memorably starred in Taxi and Evening Shade as well as countless films. Henner has enjoyed a second career as the author of six best-selling books on diet and health.

LENNOX LEWIS is a former heavyweight-boxing champion - a three-time champion, a distinction shared with Muhammad Ali and Evander Holyfield.

OMAROSA was the breakout star of the premiere season of The Apprentice. She previously served as Deputy Associate Director of Presidential Personnel at the White House for then President Bill Clinton.

PIERS MORGAN is currently a judge on NBC's talent show hit America's Got Talent. He created First News, a newspaper for kids, and is a former British tabloid editor.
He has written bestselling books such as "The Insider" and "Don't You Know Who I Am?"

TITO ORTIZ is an Ultimate Fighting Champion - holds the record for light heavyweight fighting from 2000-2003. He has his own clothing line, and is developing a new XBOX game.

VINCENT PASTORE was an actor in the Emmy winning series, The Sopranos. He was the voice of Luca in Shark Tale and hosts "The Wise Guy Show" on Sirius Satellite Radio's Raw Dog Comedy channel. Pastore has been passionately involved in the music industry, starting his career running nightclubs and music venues. He is soon to star on Broadway in " Chicago".

GENE SIMMONS is best known for his persona in the band KISS, as well as his many other flourishing businesses such as his fashion label and KISS merchandise. He was an elementary school teacher, considered being a rabbi, and produced Van Halen's demo that got them signed to Warner Brothers Records in 1977. He is currently taping his reality show Gene Simmons: Family Jewels.
One thing I'd suggest. If THIS Apprentice show doesn't work, consider a reality show of RETIRED people strutting their stuff.
I'd win it, hands down.
Speaking of Retirees…
Bet you didn't even know that the very liberal American Association of Retired Persons even gave awards.
Helen Thomas? Trailblazing Journalist?
From AARP magazine.org:
This year's honorees include Caroline Kennedy (Community Service Advocate), Gary Sinise (Fundraiser for Operation Iraqi Children), Gladys Knight (Champion for Diabetes Research), Barbara Morgan (Courageous Educator), Liviu Librescu (Virginia Tech Hero), Helen Thomas (Trailblazing Journalist), Cynthia Kenyon (Pioneer in Longevity Research), Ed Boyer (Founder of Air Transportation Aid), Roslyn Hill (Leader of Neighborhood Revitalization), and Pete Garcia (Affordable Housing Advocate).
Video of the Week
Talking dogs, folks. Check it out.
Do NOT Eat Your Hair
As a child I notoriously chewed on my hair.
I recall my mother often swatting my hand and a swatch of hair I'd have in my mouth away from my face with a warning that if I didn't stop I'd have to have an operation to remove hair from my stomach.
Well, hey, I was about eight years old and I'd never heard of anyone needing an operation to remove hair from their stomach. So I reserved my hair chewing activities to those times when my mother was not around.
Now I discover that humans CAN get hairballs and they CAN get big and bad enough to require surgical removal.
From CNN.com:
CNN) -- It may not be the most appetizing reading before a hearty holiday meal, but the New England Journal of Medicine is devoting part of its Thanksgiving issue to a giant hairball -- and not the feline kind.

Doctors say this hairball removed from a woman's stomach weighed 10 pounds.





The prestigious journal details the case of a previously healthy 18-year-old woman who consulted a team of gastrointestinal specialists.

She complained of a five-month history of pain and swelling in her abdomen, vomiting after eating and a 40-pound weight loss.
Seven Year Old Sings National Anthem
If the talking dogs video above enthralled, click on this video of a very talented 7 year old as he sings the National Anthem.
The Ten Worst Jobs
Seems food industry workers have it really tough.
From Yahoo.com:
The young and beautiful aren't the only ones working like dogs and earning peanuts. In fact, models, demonstrators and product promoters rank No. 8 on a new list of the 10 worst jobs in America.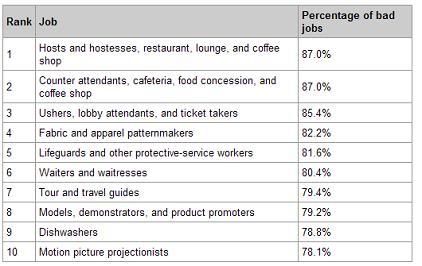 Even After Death They Wanted Their Way
+--------------------- Bizarre Wills ----------------------+

Ms. Eleanor Ritchey, the unmarried granddaughter of the founder of Quaker State Oil, died in 1968 with an estate worth around $12 million. According to Scott Bieber in Trusts and Estates magazine: "Under her will, she left over 1,700 pairs of shoes and 1,200 boxes of stationery to the Salvation Army. The rest of the estate went to the dogs." Real dogs, he means - a pack of 150 strays that Ritchey had adopted as pets.

When American patriot Patrick Henry died, everything he owned was left to his wife - as long as she never married again. If she did, he forfeited the whole thing. "It would make me unhappy," he explained, "to feel I have worked all
my life only to support another man's wife!" She remarried anyway.

Robert Louis Stevenson, author of Treasure Island, tried to leave his birthday. He willed it to a good friend who'd complained that since she was born on Christmas, she never got to have a real birthday celebration.

An attorney in France left $10,000 to "a local madhouse." The gentleman declared that "it was simply an act of restitution to his clients."

An Australian named Francis R. Lord left one shilling to his wife "for tram fare so she can go somewhere and drown herself." The inheritance was never claimed.

Sandra West, a wealthy 37-year-old Beverly Hills socialite, left most of her $3 million estate to her brother - provided he made sure she was buried "in my lace nightgown and my Ferrari, with the seat slanted comfortably." That's how she was buried. The Ferrari was surrounded with concrete so no one would be tempted to dig it up and drive away.

A woman in Cherokee County, North Carolina left her entire estate to God. The court instructed the county sheriff to find the beneficiary. A few days later, the sheriff returned and submitted his report: "After due and diligent search, God cannot be found in this county."

Edgar Bergen, famed ventriloquist, left $10,000 to the Actor's Fund of America - so they could take care of his dummy, Charlie McCarthy, and put him in a show once a year. They went along with it.
A Blast From the Past
Do you remember?
=============
FOCUS ON POP CULTURE
==============================
To the snobs who consider Pop Culture too silly to watch or indicative of nothing, I argue that those things that intrigue the masses are as much of an indicator of where the society is going as much as ongoing political events.
Below, some very "popular" Pop Culture posts on this Blog.
The Famous Deviled Egg post.
Indeed. For in all the world a society is judged as much by the quality of its deviled eggs as it is by its pop icons. In this post I immortalize the proper and ONLY way to prepare deviled eggs now and forever and ever, amen.
Here's a Pop Culture featuring a woman with a 15" waist.
Which is about the circumference of my thigh.
A post featuring the largest breasts in the world.
Enough said.
Click to see a picture of the world's fattest newborn.