Pic of Day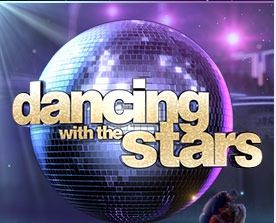 And so the Spring 2012 edition of
Dancing With the Stars
begins and the roster of dancers and their partners has been announced.
Donald Driver The Green Bay Packer PRO PARTNER: Peta Murgatroyd
Gavin DeGraw The Platinum Pop Star PRO PARTNER: Karina Smirnoff
Gladys Knight The Empress of Soul PRO PARTNER: Tristan MacManus
Jack Wagner Soap's Steamiest PRO PARTNER: Anna Trebunskaya
Jaleel White The Sitcom Star PRO PARTNER: Kym Johnson
Katherine Jenkins The Sexy Soprano PRO PARTNER: Mark Ballas
Maria Menounos Hollywood's Hottest
Host PRO PARTNER: Derek Hough
Martina Navratilova The Tennis Legend PRO PARTNER: Tony Dovolani
Melissa Gilbert The Little House Legend PRO PARTNER: Maksim Chmerkovskiy
Roshon Fegan Disney's Triple Threat PRO PARTNER: Chelsie Hightower
Sherri Shepherd The View's Sassiest PRO PARTNER: Val Chmerkovskiy
William Levy "The Latin Hottie" PRO PARTNER: Cheryl Burke


Gladys Knight, Jack Wagner

During the last season of DWS I wrote my reviews for a site called The Morton Report. This is an example of one of my reviews. If you click in you can read all my reviews of that season's shows.

The formula for choosing "celebrities" for this show is loosely as follows: An athlete-male and female if possible, former big names, A Disney star, some sort of current talk show host, and older dancer, various and sundry others.

We have the Green Bay Packer Donald Driver as the male athlete and Martina Navratilova as the female. We have Gladys Knight for the older celeb dancer. Former "knowns" would include Jaleel White-once known as Erkel, Melissa Gilbert of Little House on the Prarie. Of course there's the Disney channel entry as ABC is owned by Disney doncha know...thus we have Roshon Fegan. For the talk show types we have Sherri Shepherd and Maria Menounos. We then have various and sundry others, sexie guys, Jack Wagner-a soap star, William Levy, described as a "Latin hottie", Katherine Jenkins and Gavin DeGraw.

Jaleel White, Katherine Jenkiins
 

Maria Menounos
Martina Navratilova
 
I'm looking forward to watching Gladys Knight move around that floor. The Disney stars are generally young and tend to move well so keep an eye out for this Roshon Fegan. Beyond this I will have no more reflections until the first show, which will be on 3/19/12-ABC.at 8 pm-a two hour premiere.
Melissa Gilbert, Roshon Fegan
Sherri Shepherd, William Levy
After that we'll be keeping a weekly tab on the happenings and reporting on it right here. Check in.
Click here
to go to this Blog's main menu and see what other TV series we're covering.
.