Don Adams Dies
He will always be remembered as Maxwell Smart. This was an excellent character for him and he played it well.
I didn't know that Don had served in the marines. I also had never heard this interesting story as told by Adams.
From Corpsstories.com:
Article from: "Don Adams: I Believe Prayer Alone Saved My Life in 1943,"The National Enquirer.

"When you're only 16 and waiting to die --- you're scared," TV star Don Adams told The ENQUIRER.

It was 1943. Adams, who had enlisted in the Marines, had caught blackwater fever on Guadalcanal in the South Pacific.

"After being flown to a hospital in Wellington, New Zealand, I was told nothing much could be done for me," he recalled. "I was just left to die.

"That's when I started praying. I prayed night and day that my life might be spared.



"Five days later I woke to find the fever and all its symptoms completely disappeared.

"Before that my body was so badly bloated that it was more than twice its normal size. The doctors had not scientific explanation for what seemed a miraculous recovery. Logic told them I should have died.

"Today there are no physical indications that I ever suffered from such an ordeal.

"It is as though I never had blackwater fever.

"I believe that it was prayer and prayer alone that saved my life.

"At a time like that I knew the only help I could expect would be from God.

"He was my only hope for survival."

"Since that time I've been convinced someone up there is watching over every one of us.
Hope all that praying has Don in heaven and playing Maxwell Smart for the angels.
~~~~~~~~~~
Cruise Gets Legal Beagles On the Case
I'm betting Tom Cruise is past his day as "Top Gun". There's those rumors constantly swirling re his sexuality. For which the man might even sue this humble Grandma Blogger for daring to mention.
Because Tom Cruise will hire a shark lawyer and go after anyone who dares say anything about him he does not like.
Now he's siccing his lawyer on whoever started this rumor,
from Sfgate.com:
Tom Cruise is furious after learning of a fake press release heralding his plans to lecture on the evils of psychiatry.

Among the reputed topics that the star was falsely said to be touching upon at his religion's Scientology Celebrity Center headquarters in Los Angeles next month, were, "How Psychiatry Invented Schizophrenia" and "Handling Sexual DisOrientation."

But Bert Fields, Cruise's attorney, says he plans to track down whoever is behind the fake release, telling Radar Online, "It's totally phoney. Tom is not giving any lectures. ... In my view, it's forgery, wire fraud and, apparently, committed on an interstate basis.
Oh my, Tom's nailing them on interstate crime. I am so scared.
~~~~~~~~~~
Maybe You Hadda Be There
The sighting, and picture, of this giant squid has captured Scientists' awe. A picture of this elusive creature is below.
I'm thinking the picture just doesn't do the creature justice.
From BBC.com:
A live, adult giant squid has been caught on camera in the wild for the very first time.

Japanese researchers took pictures of the elusive creature hunting 900m down, enveloping its prey by coiling its tentacles into a ball.

The images show giant squid, known as Architeuthis, are more vigorous hunters than has been supposed.
~~~~~~~~~~
UK the Mirror Blind Item 9/27**
ASKED:
WHICH rocker was heard sniggering over model Kate Moss's plight? The mouthy musician hasn't looked back since ditching her druggy circle and told a pal: "It's hilarious. She had it coming."
=============
GUESSED:
Maybe Shirley Manson from Garbage? Maybe that's why the group is breaking up or going on a break (which ever)?


==========


noel gallagher from oasis.


============
Mick Hucknall of Simply Red--he had a rep for shagging every model on the continent in the early 90s. He even wrote a song about it titled "Model". He admitted he used with them, but has now settled for wine and politics with Tony Blair and the Labour party.
~~~~~~~~~~
Oprah and Hermes
Seems Oprah wanted to do a little after-hours shopping at a European Hermes store. Seems the staff at Hermes wouldn't let her and her entourage in.
A really, really dumb thing to do.
For a while there's been accusations of racism. I say pshaw! Oprah is a gazillionaire. Her money is GREEN!
For now all is forgiven.
THE TV WATCH
Oprah, No Diva She, Accepts Hermès Apology on the Air
By ALESSANDRA STANLEY
Published: September 20, 2005
Oprah Winfrey is so adamant that she is not a diva that she brought the head of Hermès USA onto her talk show to admit it and apologize in front of a national audience.

~~~~~~~~~~
Saving the Best for Last
For just five bucks, you can get a 12-pack of Clinton condoms in China. For the Lewinsky condoms, a dozen will only set you back three bucks.
His legacy will live on long after he's gone.
Heh.
From Sky News:
Bill Clinton may have been a smoothie as a politician but he's now proving to be the ultimate contraceptive in China.

The ex-US president and the woman he had a fling with, Monica Lewinsky, have found their surnames being used on a new brand of condoms.

The Guangzhou Haokian Bio-science company has registered their names as trademarks for the contraceptives.

They will be given the Chinese spellings of their names - Kelitun and Laiwensiji.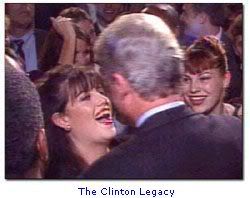 ~~~~~~~~~~
More Gossip/Speculation HERE

Isaac's Glen
I'd like to believe that the Sussex County Council was acting with a thought to the greater good by nixing this grand plan to build what would essentially be a new town between Milton and Milford.
Adding an entire new town to a county willy-nilly might not be prudent. At least without a little thought.
There's schools to consider, existing roads, environmental impact, etc.
But other such developments were allowed and granted an over-ride by the same county council.
Politicians like to invite voters to come on down. I suspect this grand scheme to essentially erect an entire town was even a bit much for Sussex County's level of greediness.
From Delmarvanow:
By Bruce Pringle
Coast Press Reporter

--------------------------------------------------------------------------------

NO DEVIATION
County Council abides by its land-use plan, refusing to rezone a farm north of Milton to allow the construction of a town-like development on Route 30 next to Reynolds Pond.

One of the grandest development plans in Sussex County history was rejected Tuesday.

County Council voted 3-2 to prohibit the creation of a community between Milton and Milford that would have featured more than 1,800 homes, a collection of stores and offices and a variety of recreational facilities. Among the proposed homes were 220 assisted-living units.

Council members Lynn Rogers and George Cole and Council President Finley Jones opposed the project even after the passage of an amendment to delete the stores and offices from the plan.

Isaacs Glen, as the proposed community was dubbed, would be "bigger than the town I live in," said Rogers, a Milton resident. He noted that the project wasn't in an area designated for major growth in the county's land-use plan.

~~~~~~~~~~
A Delaware True Crime Intrigue
The murder of local businessman Duane Lawson, remains a mystery.
Lawson was found dead in his car, said car burned with Lawson's dead body in it.
Delaware authorities are refusing to release the man's autopsy report under state Freedom of Information Act guidelines. This in reaction to a protest from Lawson's family.
Newspapers across the First state are fighting this decision.
I think the newspapers will win.
Lawson, 40, co-owner of a Gold's Gym in Rehoboth Beach, was found dead in a burned BMW in a Rehoboth Beach parking garage in February. The cause of death and reason the car caught on fire were never released.

Rehoboth Beach police were preparing to release information from the autopsy earlier this year to dispel rumors in the community about his death. His widow, Lisa Lawson, however, sued to prevent disclosure.

She argued that revealing information from the autopsy reports was an invasion of privacy and that it would cause irreparable harm to her family.



In previous court filings, state officials have opposed Lisa Lawson's lawsuit, arguing state law leaves privacy determinations up to state officials, and individuals cannot compel the state to keep such information from the public.

~~~~~~~~~~
More Delaware posts HERE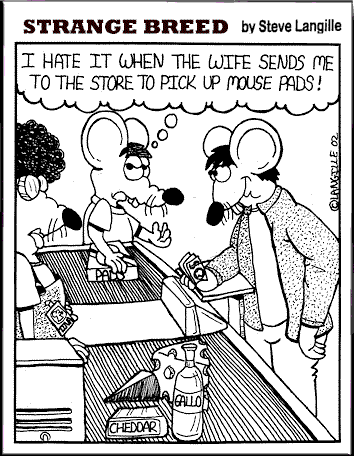 ~~~~~~~~~~
More pics of week HERE