It was a Week Just Passed filled with politics, terrorism, riots, court cases, Supreme Court nominees, scandals and a shutdown of the United States Senate.
Samuel Alito Nominated to the Supreme Court
Harriet Miers withdraws, a staunch conservative takes her place.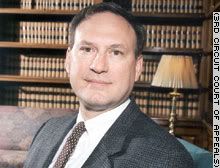 My own concerns regarding Alito delineated by clicking the link to this past week's Daily Updates below.
HERE
~~~~~~~~~~
Senate Hijacked in Democratic Stunt
George Soros spoke and the Moonbats responded.
HERE
~~~~~~~~~~
President Speaks on Bird Flu
CDC Bird Flu Site
MORE HERE
~~~~~~~~~~
Merck Wins; Trial Lawyers Lose
People have to watch their own health habits. Who'd have thunk?
MORE HERE
~~~~~~~~~~
Old Merryland Scandal Heats Up
Involves the Democrats, natch, attacking Governor Ehrlich.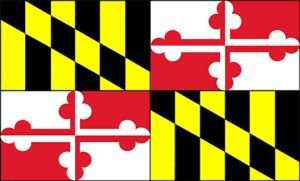 MORE HERE
~~~~~~~~~~
Aaron Brown Out at CNN
Trying to keep up with Fox.
MORE HERE
~~~~~~~~~~
Scooter Libby Pleads "Not Guilty"
Chris Matthews still spitting visible glee.
MORE HERE
~~~~~~~~~~
French Riots Escalate
This weekend things got even worse. French ask for peace and understanding.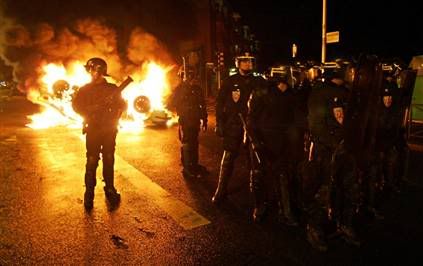 MORE HERE
~~~~~~~~~~
Political Cartoon of the Week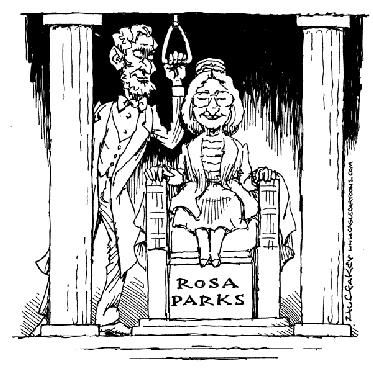 Prior Weeks Just Passed HERE
===============

On Known Liar Joe Wilson IV
Perception is everything they say. Below, as appeared in the 10/24/05 Wall Street Journal, is EXACTLY what did happen.

This quote, from the WSJ Oct. 24th pretty much sums up the situation:

"Mr. Wilson's original claims about what he found on a CIA trip to Africa, what he told the CIA about it, and even why he was sent on the mission have since been discredited. What a bizarre irony it would be if what began as a politically motivated lie by Mr. Wilson nonetheless leads to indictments of Bush Administration officials for telling reporters the truth." ...
Heh. Below two different takes on Wilson's personality. We like the one from Kausfiles.

"Plame's annoyingly egomaniacal husband, Joseph Wilson ... " -- kausfiles

"A prideful man who enjoys the spotlight, Joseph Wilson ... " -- Newsweek.

~~~~~~~~~~

A renowned scholar on the Middle East, Ajami is a Shiite, fluent in Arabic, who has unsentimentally educated the world about the Arab predicament and Arab dream palaces.

``The secret is out,'' says Fouad Ajami. ``There is something decent unfolding in Iraq. It's unfolding in the shadow of a terrible insurgency, but a society is finding its way to constitutional politics.''
~~~~~~~~~~
Listen Up Sharpton and Jackson!
For what will their legacy be?

IN MEMORY OF ROSA PARKS

"As many of you know, Rosa Parks passed away yesterday at the age of 92. What most of us today don't understand is the tremendous courage this gentle lady showed 50 years ago when she refused to give up her seat on that bus in Montgomery, Alabama. We would be well served to spend more time honoring people like Rosa Parks rather then hanging on every word of crass opportunists like Al Sharpton and Jesse Jackson."

- Talk show host Neal Boortz
~~~~~~~~~~
We ASSume He Was Joking
~~~~~~~~~~
Such Support for a Black Candidate
Only
Conservative
Black candidates get such treatment.

"[Michael Steele] is the personification of an Uncle Tom."

Senate President Thomas V. "Mike" Miller, October 5, 2001, The Gazette Newspapers
==========================
"The truth is that the Republican Party needed an African American poster boy."

U.S. Rep. Al Wynn referring to Lt. Governor Michael Steele, Tuesday, August 31, 2004, The Washington Post
==========================
"The problem with token candidates like Mr. Steele is that the voters see them for what they are."

U.S. Rep. Steny Hoyer, Friday, July 5, 2002, The Gazette Newspapers
==========================
"[Michael Steele] brings little to the team but the color of his skin."

Editorial Board, November 4, 2002, The Baltimore Sun
==========================
"Delegate Salima Marriot said Mr. Steele invites comparisons to a slave who loves his cruel master or a cookie that is black on the outside and white inside."

The Washington Times, November 2, 2005
~~~~~~~~~~
The French Riots
Not that the Lamestream media has covered it or anything. But for ten straight days as of this writing the predominantly Muslim population in the Parisian suburbs have been rioting, burning cars, shooting at the police. General riff-raff type of behavior.
The French are still considering their options.
Heh.
Some fine French quotes below.
| | |
| --- | --- |
| | ." President Mitterrand, the Washington Post reported in 1992, blamed the riots [Watts riots] on the "conservative society" that Presidents Reagan and Bush had created and said France is different because it "is the country where the level of social protection is the highest in the world." |
| | |
| --- | --- |
| | France has neither winter nor summer nor morals. Apart from these drawbacks it is a fine country. France has usually been governed by prostitutes." -- Mark Twain |
~~~~~~~~~~
More Notable/Quotables HERE
=================

For Some Uncomfortable Truth
Click on the picture to visit this Web Site of the Week. Caution-the truth is painful.
| | |
| --- | --- |
| | At the siege of Vienna in 1683 Islam seemed poised to overrun Christian Europe. We are in a new phase of a very old war. |
~~~~~~~~~~
More Web Notables HERE
===========