Daily Update: 11/4/05
French riots continue. Will France's own citizens destroy it?
Vioxx case decided. Trial lawyers angry.
Libby pleads NOT guilty. Duh.



Today's Auxiliary Blog Post
...Because there's more to life than politics.


Auxiliary Blog Post
======================
Click in for this Gossip post. Because we've got Condi's amazing eyes as seen by USA TODAY.

Plus Omar Sharif, Michael Jackson, Courtney Love (who DOES NOT love her dog), Ted Nugent and Sharon Osbourne.
~~~~~~~~~~~~~~~~~~~~
Here's a Delaware post. With a Delaware true crime, and a Moonbat idea to sell cheap Delaware houses to...teachers?
~~~~~~~~~~~~~~~~~~~~
This has got to be one of the funniest Pics of the Week.

Seriously.

Something about camels and sons of camels.
~~~~~~~~~~~~~~~~~~~~
Click on Button to Access All Blog Posts Described in Button Text






CLICK HERE FOR "TODAY'S AUXILIARY BLOG POST
~~~~~~~~~~
Day-Friday Date-11/4/05
Vioxx Case Settled
Looks like the trial lawyers won't be happy tonight.
For an overweight postal worker who used Vioxx for two months, off and on, had a heart attack. He was 60 years old. Not too old. But certainly, for a male with this heath profile, not terribly unusual as heart attack material.
Although I must stress I have read numerous anecdotal stories of various and sundry persons of all ages turning up with heart attacks coincidentally, as alleged, with symptoms and actual attacks occurring after being prescribed Vioxx. Supposedly a miracle drug for those suffering from joint pain and arthritis.
Hmmmmmm.
As always the greedy trial lawyers, including one John Edwards who spoke to the dead during his joke of a lawsuit, go over the line. For surely there are times that the big drug companies get it wrong. Surely there might be occasions where a quality inspector was on the take. Surely there is thrift in the form of cutbacks on human testing.
Instead, across the land when one gets any symptom after ingestion of some drug or another, there was a shyster with a subpoena and a lawsuit in the waiting. This applies particularly in those cases where it might be, I hesitate to suggest, some improper action by the INDIVIDUAL in terms of their health.
Better to sue the drug companies for our own failures than to face any sort of truth that would hold US accountable for our own health. With the lawyer getting 1/3 of course.
The whole scam effectively derails our legal protections in the case of REAL fraud. And all so the attorneys can get rich. The defendants in these class action suits rarely get but a pittance of any monetary judgment.
From the AP:

ATLANTIC CITY, N.J. (AP) -- In a major victory for Merck & Co., a New Jersey jury on Thursday found the drugmaker properly warned consumers about the risks of its painkiller Vioxx. The finding means Merck will not be held liable for the 2001 heart attack suffered by a man taking the drug.





The jury agreed with Merck's contention that Idaho postal worker Frederick "Mike" Humeston suffered from job stress and health risks that caused his heart attack. Humeston, now 60, had alleged his intermittent use of Vioxx over two months caused his heart attack four years ago.
~~~~~~~~~~
Paris-Brule-T'il?
Above is the name of a book about the 1944 occupation of France by the Nazis. It means "Is Paris Burning?"
Well Paris is not burning exactly, right now or over this past week. But what they call the "suburbs" of Paris is certainly in a mess. Said suburbs being a ring around the city of lights populated by Muslims, mostly immigrants from northern Africa.
These out-of-control thugs are burning cars and in general on an out-of-control rampage, unfettered by such as laws. The French police, it is whispered, speed through these neighborhoods with all windows close, glad to be out of there.
Now the French, well known for their bravery and courage, must deal with this internal mess. Even now, as we speak, the French are holding around the clock meetings with every speaker demanding more tolerance and understanding.
The whole downplayed thing has me wondering. Might the United States really have to go in and save France from its own citizens? Because ladies and gems, the French are having a real problem stopping this. If we do have to save the French, once again, how on earth will we do it?
This weekend, this thing either sizzles down or flares outright until the Eiffel tower itself goes up in flames. Who knows when the other sons of camels in the Arab world will get in on the act? Imagine the glory of actually proclaiming France an Islamic republic.
It's no small matter. Yet only the Bloggers are talking about it.
From Radionz.co:

Paris riots spread throughout north-east Posted at 8:20pm on 3 Nov 2005

Violence broke out in impoverished Paris suburbs for the seventh straight night, with rioters clashing with police and leaving a trail of torched cars and vandalised buildings.

Observers are pointing to France's failure to address deep problems of poverty and immigration, including tensions with its Muslim minority.





In Aulnay-sous-Bois in the worst-affected area of Seine-Saint-Denis, a police station was briefly besieged by gangs of youths while a gymnasium and a garage were set ablaze and a commercial centre vandalised.

A total of 40 vehicles, including two buses, were torched before midnight in nine towns in the Seine-Saint-Denis area, a high-unemployment largely-immigrant region. Police made 15 arrests.

Two primary schools were also damaged in the area northeast of the French capital.
~~~~~~~~~~
Libby Pleads Not Guilty
Duh.
Ladies and gems I've never seen such a media mob surround one guy on crutches as he limps into the court house to plead not guilty over "telling a lie" about discussions he had two years ago.
And all the while the riots in France get no media coverage.
From Yahoo.com:

Cheney's top aide signaled his determination to fight the charges after Friday's grand jury indictment, which has provided more fuel to the political debate over the White House's possible misuse of prewar intelligence on Iraq. Libby bolstered his defense team this week with two well-known criminal trial lawyers, Ted Wells and William Jeffress.





Wells won acquittals for former Agriculture Secretary Michael Espy and former Labor Secretary Raymond Donovan. He is a partner at the New York-based firm of Paul, Weiss, Rifkind, Wharton & Garrison.
~~~~~~~~~~
CLICK HERE FOR "TODAY'S AUXILIARY BLOG POST




TV Events of Note


Supernanny (New)
ABC: Friday, November 4 9:00 PM
Reality, Parenting

Facente Family
Jo Frost enlists the skills of a renowned expert on autism to help a couple whose three-year-old son seems to live in a world apart from his parents and four-year-old twin sisters.
-------------------
Dateline NBC (New)
NBC: Friday, November 4 9:00 PM
Newsmagazine

A hidden-camera investigation into adults' preying on children via the Internet; protecting one's children from online predators.
~~~~~~~~~~
==================================
Daily Update:11/3/05
Boring guy thrown out at CNN
.....name's Aaron Brown
It gets funnier and funnier in Merryland
...old scandal heating up. Seems Washington Post might have been posting stuff on the Internet it shouldn't have.



Today's Auxiliary Blog Post
...Because there's more to life than politics.


Auxiliary Blog Post
======================
It's a Miscellany post. Included are some new google nonsense, the top ten American colleges for American values, and a recipe for scented pinecones.
~~~~~~~~~~~~~~~~~~~~
Here's a Pampered Pet Post.

My dogs hate each other. It's a fact and don't say not. Some of the tricks they've managed to discover as evidence of their hatred.

Also, a crazy penguin and a red and white dog-must see.
~~~~~~~~~~~~~~~~~~~~
It's time for some Fishgiggles.

We've got some "amazing facts" including one about a pig that will astound you.
~~~~~~~~~~~~~~~~~~~~
CLICK HERE FOR "TODAY'S AUXILIARY BLOG POST
~~~~~~~~~~
Day-Thursday Date-11/3/05
CNN's Aaron Brown OUT!
Handsome news anchors used to be the staple of the big vaunted news organization. Now, along with Ted Koppel, Pete Jennings, now deceased, Dan Rather, now disgraced, the very, very boring and lackluster Aaron Brown is out at CNN.
We'll not miss him, this would-be Tim Russert brought absolutely no charisma to the equation.
Below, Memo to CNN staff regarding Brown.

Wednesday, Nov 02

To: All CNN Staff

From: Jon Klein

We have made some programming decisions which will impact our prime time schedule as well as our colleague Aaron Brown. Aaron will be leaving CNN and is very much looking forward to some well-deserved time off with his family.

Aaron Brown has made enormous contributions to CNN since his groundbreaking anchoring of Sept. 11th through the war in Iraq to the Tsunami to the recent hurricanes. Outside of the big stories, on a nightly basis, Aaron has provided our audiences with insight into the events of the United States and the world with eloquence and the highest journalist integrity.





Besides his stellar work as an anchor, Aaron stands as an absolutely brilliant writer, evident by the thoughtful perspective he injects into every story he touches.

Personally, I will miss Aaron and his wicked sense of humor. We cannot thank Aaron enough for the skills and professionalism he brought to CNN. Given his respect throughout the industry, there is no question that he will be missed.

~~~~~~~~~~
Things Are Merry in Merryland
Ladies and gems, I just can't get into the minutia of it all again. Below I've included two links to earlier Blog posts in which the complete, bizarre, and oddly funny story of the effort of the Maryland Democratic party to cast aspersions on the Republican Governor Ehrlich.
In a nutshell, the entire incident was the brainchild of some Democratic operative who deliberately planted stories about Baltimore Mayor O'Malley's legendary philandering. The plan was that, since the handsome and liberal O'Malley is quite the lover boy to make Bill Clinton blush, when rumors about it swirled all about the story could be blamed as rumor-mongering by the Ehrlich campaign.
Indeed a member of Ehrlich's campaign staff did get fired but for pretty much nothing. When someone accuses you of something, you tend to get hyper-sensitive about even the slightest hint that it might be true. It was never true that the Ehrlich campaign staff started these rumors. Indeed, Mayor O'Malley himself started these rumors!
But it gets better.
For today, the Dem operative involved in the scam, a fellow who posed under the user name "MD4BUSH" on the FreeRepublic web site, pretending to be a Bush advocate while planting rumors about O'Malley.
In fact, below is a quote from the Baltimore Sun, which in turn quotes the Washington Post. Yes, the Washington Post, which hates Governor Ehrlich with a passion, is somehow involved in this silly and deceitful plot to pin O'Malley's shortcomings on the Maryland GOP.
Notice that the WAPO claims that their reporter, Matt Mosk, was provided a FreeRepublic sign on but only signed on to check that the messages as purported were true.
Heh.
Folks, it is possible to access FreeRepublic without a sign on and it is, indeed, possible to see ALL the boards on FreeRepublic. You DO have to have a FreeRepublic sign-on and must, in fact, sign in, in order to POST onto FreeRepublic.
Nah. It couldn't be that this WAPO reporter was on FreeRepublic and posting stuff, sending private email (Freepmail) himself, could it?
I would not expect lofty newspapers such as the Washington Post to be involved in such, right?
NOT!
From the Baltimore Sun:

R.B. Brenner, Maryland editor of The Washington Post, said the newspaper "had no involvement in any way in the chat room postings between NCPAC and MD4BUSH on the freerepublic.com Web site."

"The Post did not know about them until after they had already occurred, as we have reported in the newspaper," Brenner said, adding "we do not know the identity of MD4BUSH."

"When we obtained copies of the chat room messages between NCPAC and MD4BUSH, it was clear that they contained potentially newsworthy information," Brenner said. To verify their authenticity, he said, "someone acting on behalf of MD4BUSH provided reporter Matt Mosk with the sign-on information necessary to view the messages on freerepublic.com."

Brenner said Mosk logged on as MD4BUSH two or three times before the Feb. 9 publication of his article only to verify that the messages were genuine.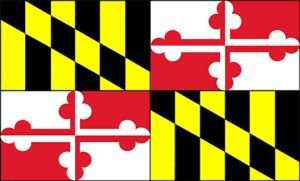 Below a quote from this Blog's Gossip post:
| | |
| --- | --- |
| | Before this week only the one-sided email conversation of the Ehrlich staffer, real name Joseph Steffen, which made it look like Steffen was gleefully passing along damaging information on Mayor O'Malley. Who has a reputation that makes Bill Clinton look like a piker with the ladies. But oh my, don't dare say anything because hey, he's a Democrat! |
First Blog post on matter
Second Blog post on matter
~~~~~~~~~~
CLICK HERE FOR "TODAY'S AUXILIARY BLOG POST




TV Events of Note


Pirates of the Caribbean: The Curse of the Black Pearl (2003)
ABC: Thursday, November 3 9:00 PM
2003, PG-13, ***, 02:23, Color, English, United States,

A swashbuckler (Johnny Depp) must rescue a governor's daughter from a pirate (Geoffrey Rush) and his mates, who turn into skeletons by moonlight.

Cast: Johnny Depp, Geoffrey Rush, Orlando Bloom, Keira Knightley, Jack Davenport, Kevin R. McNally, Zoe Saldana, Jonathan Pryce, Treva Etienne, David Bailie, Lee Arenberg, Mackenzie Crook, Trevor Goddard, Isaac C. Singleton Jr., Brye Cooper
-----------------------------------
The Apprentice (New)
NBC: Thursday, November 3 10:00 PM
Reality

Back to School
A candidate's derogatory remark to a teammate threatens to destroy the group; the tenth contestant is expelled from Trump Tower.
~~~~~~~~~~
==================================
Daily Update: 11/2/05
Moonbat Senators pull Moonbat stunt
....wasting American taxpayer money again on something we decided by the last election
President presents plan for deal with Avian Flu
...damned if he does, damned if he doesn't. Already the Moonbats howling that he's over-reacting.



Today's Auxiliary Blog Post
...Because there's more to life than politics.


Auxiliary Blog Post
======================
Here's an Ad We'd Like to See.

Sign up today! It's Hypocrisy 101. Taught by the masters, including Clinton, Allbright and other heros of hypocrisy.
~~~~~~~~~~~~~~~~~~~~
It's a Notable/Quotables post. We've got Syria's Assad, murderer and former opthamologist.

Plus, proms, Pakistan and Jewish money, and the quote that says it all...take your choice, more government on more taxes.
~~~~~~~~~~~~~~~~~~~~
It's another Fish Awards.

We've got five worthy recipients this week.

Hint-Chris Matthews is one of them. Click in to see the rest.
~~~~~~~~~~~~~~~~~~~~
CLICK HERE FOR "TODAY'S AUXILIARY BLOG POST
~~~~~~~~~~
Day-Wednesday Date-11/2/05
Bush Speech on Avian Flu
I was surprised to see the President of the United States address this issue with such gravitas. Although I do not, trust, consider a possible pandemic to be a myth and indeed, am glad to see the Federal government out in front of the issue in the persona of none other but the man at the top.
The President advocated using new technology to culture the virus as a prophylactic vaccine cannot be developed for several months after the disease first mutates into human transmission. The President requested more money, naturally, to work up an efficient method of vaccine distribution and local response.
The Democrats, immediately, held a press conference and said it was "too little, too late". Someone explain that Moonbat logic to me.
Center for Disease Control-Avian Flu
~~~~~~~~~~
Moonbat Senators Shut Down Senate!
We should have known. No way are the Moonbat wing of the Democrat party going to let the Iraq thing drop. So, today, on this date of 11/1/05 of our Lord, Harry Reid, the Senate Minority Leader, called for something known as "Rule 21". Which is, as I understand it, the option of any Senator when what is about to be said should not be heard by the public. It's some sort of archane Senate rule that hasn't been used, if I understand it correctly, since the 1940's. It's also Senate tradition to have each leader of each party notified in the event a senator wants to invoke this Rule 21. The Moonbats gave no such senatorial courtesy. So Senate business was stopped in its tracks, all media outlets were notified because that was the purpose, and the Senate retired into a close session for two hours.
The Democrats are demanding yet more investigation into the events leading up to Iraq. Hey, someone tell them we've been in Iraq for 2.5 years now. What the hell is more investigation into the matter going to produce? We'll pull out?
No, ladies and germs, the Dems got brave with the bogus indictment of Scooter Libby. This surprise shot across the bow was part of the plan right along.
Because it doesn't matter that the American people, by the largest majority EVER, elected this President. Elected him AFTER his decision to invade Iraq.
No, no, no. Because they are determined to impeach this President and they will nitpick and nag and waste taxpayer dollars until they find something, anything, to throw this guy out of office, voters be damned.
Today, the NY Times called for the resignation of Dick Cheney. Who the hell is that anti-American newspaper to call for the removal of my Vice-President who I voted for? And why, for God's sake?
There was no secret intelligence at that silly meeting called for by Moonbat Harry Reid. It was a publicity stunt. It was a way to capture media attention and to keep harping away at the President, a lawfully elected President by the American people. But the sons of Arabs and George Soros, heavily invested in the Moonbat wing of the Democratic party, have called for such shenanigans by the Senate.
So like the anti-American robots they are, they must perform as commanded.
The Dems also threatened to continue invoking this "Rule 21" until they got their way. So a six person, bi-partisan group of Senators were named to get the "phase 2" report out by 11/14. Below is the reference to this "phase 2" issue, something currently being done by the Senate Select Committee on Intelligence and which committee has ALREADY issued a report on Joe Wilson's traitorous trip to Niger and other items involved with the pre-war lead up to the Iraqi war.
A war, ahem, voted upon by a majority of 77 of these very US Senators now acting like very teeny, tiny children. On every vote to continue financing the Iraqi war the US Senate has vote appropriations as requested by the President. So why are the Moonbat minority allowed to disrupt Senate business in this manner, a Moonbat minority in that same august institution which voted to approve the war and continues to finance it?
Hey, Soros might finance them but Soros isn't the American people. And the American people voted for this administration even after their everlasting mantra about "no weapons of mass destruction" had been all about for over a year.
I do know that Diane Feinstein is one of the Democrats on that committee of six that will continue wasting time and money for this Moonbat cause.
Heh.
Feinstein and her husband have personally profited greatly on the Iraqi war. All fair and in the name of honest capitalism. Still. Goes to show the hypocrisy.

""The United States Senate has been hijacked by the Democratic leadership," said Majority Leader Bill Frist. "They have no convictions, they have no principles, they have no ideas," the Republican leader said.





In a speech on the Senate floor, Reid demanded the Senate go into closed session. The public was ordered out of the chamber, the lights were dimmed, and the doors were closed. No vote is required in such circumstances."


The following was released on June 17, 2004.

Senate Intelligence Committee Unanimously Approves Pre-War Intelligence Report
WASHINGTON, DC- Senator Pat Roberts, Chairman of the Senate Select Committee on Intelligence, and Senator John D. Rockefeller IV, the Committee's Vice Chairman, issued the following joint statement:

"Today, the Senate Select Committee on Intelligence voted unanimously to approve its report on pre-war intelligence regarding Iraq's weapons of mass destruction programs, ties to terrorists, threat to regional stability and violations of human rights. Today's vote is the culmination of over one year of intense scrutiny by the Committee of the Intelligence Community's pre-war assessments. The Committee is currently engaged with the Central Intelligence Agency over the issue of classification. The Committee is extremely disappointed by the CIA's excessive redactions to the report. Our goal is to release publicly as much of the report's findings and conclusions as soon as possible. We will work toward that goal, as we continue our work on phase two of the Committee's review."
~~~~~~~~~~
CLICK HERE FOR "TODAY'S AUXILIARY BLOG POST




TV Events of Note


The Apprentice: Martha Stewart (New)
NBC: Wednesday, November 2 10:00 PM
Reality
Swimming Against the Tide
Both teams take to the streets with a mobile billboard campaign to promote a stain-remover stick.

~~~~~~~~~~
==================================
Daily Update: 11/1/05
Alito Nominated for Supreme Court
.....only there's some big issues with his past decisions
France has rioting Muslims? Who knew?



Today's Auxiliary Blog Post
...Because there's more to life than politics.


Auxiliary Blog Post
======================
It's a True Crime weekly post.

Lots more on the Horowitz murder, including...heh, Allred.

Plus, poop on the pastries? A Delaware true crime, update on Gricar and sketch of unknown Chicago dead boy.
~~~~~~~~~~~~~~~~~~~~
We're keeping up with the Katrina aftermath with another entry of the Katrina for Kaitlyn series. This time, WILMA! And how to prepare for your pet in a disaster.

Plus, Blanco and the dead bodies.
~~~~~~~~~~~~~~~~~~~~
Lots of Comments/thoughts/brickbats on Martha Stewart and her Apprentice series.

Plus Ramsey, pandas and bogus accusations of plagiarism.
~~~~~~~~~~~~~~~~~~~~
CLICK HERE FOR "TODAY'S AUXILIARY BLOG POST
~~~~~~~~~~
Day-Tuesday Date-11/1/05
Samuel Alito Nominated for Supreme Court Justice
The Moonbats are howling, yon ladies and gems.
And this fellow does have a decision history guaranteed to enrage the Moonbats. So appropriate on this day of his nomination, Halloween 2005. The Democratic vampires are after BLOOD.
So far today, 10/31/05, in this year of our Lord, Chuckie Schumer has all but bawled in front of the cameras. Howie "the scream" Dean's been out and about, listing all the "un-American" decisions of this nominee. Something about an all-white jury, something about allowing religious symbols, something about, horrors, putting impediments in the way of a woman's right to choose.
Below, a short Bio of this new nominee to that most august of judicial bodies:
From Yahoo.com:



Alito, Samuel A. Jr.

Born 1950 in Trenton, NJ

Federal Judicial Service:
U. S. Court of Appeals for the Third Circuit
Nominated by George H.W. Bush on February 20, 1990, to a seat vacated by John Joseph Gibbons; Confirmed by the Senate on April 27, 1990, and received commission on April 30, 1990.

Education:
Princeton University, A.B., 1972

Yale Law School, J.D., 1975

Professional Career:
Law clerk, Hon. Leonard I. Garth, U.S. Court of Appeals, Third Circuit, 1976-1977
Assistant U.S. attorney, District of New Jersey, 1977-1981
Assistant to the U.S. solicitor general, U.S. Department of Justice, Washington, DC, 1981-1985
Deputy assistant U.S. attorney general, U.S. Department of Justice, Washington, DC, 1985-1987
U.S. Attorney for the District of New Jersey, 1987-1990
I did a little checking into this Casey vs. Planned Parenthood case. A case tried before the Third Circuit and for which Alito was the lone dissenter.
Seems the Pennsylvania legislature at one time passed a law that women seeking abortions had to consult their husbands. Seems Planned Parenthood contested this law up the judicial line through to the Supreme Court. Where the law was struck down, in agreement with the Third Circuit decision, by a 6 to 3 margin.
Ladies and gems, forgive me please, but this is really a lousy law. And it is THE case on which the Moonbats will base their howling. Write it down right now, this Grandmother Blogger can see the handwriting on the wall.
Please do not forget, however, that at some point in time the lawfully (except in the case of Philadelphia) elected legislature of Pennsylvania passed that law. It was NOT, as the Moonbats will have you believe, the work of nominee Alito. He did vote to keep the law on the Pennsylvania books and his reasons were, well read below, a bit odd.
Folks abortion will always and forever be a female issue. I type that softly as a staunch and born-again conservative. I've been there. And done that.
Roe vs. Wade was enacted into law when I was a young dewy woman. The year before, my mother's sister died from an illegal abortion. A not unusual occurrence in those days before abortion became legal. Like my sisters across the land, I hailed the Roe vs. Wade decision as the final removal of the shackles that affected only a female.
In my wildest dreams this fiction writer could not have conceived of the horror of partial-birth abortion. I would never have thought that a woman expecting triplets could have two of them aborted that she not spend the remainder of her life "shopping at Wal-Mart". Now that determination of a child's sex before conception is a real possibility, I could never condone the abortion of unborn babies because their sex is not the one desired by the prospective parents.
In short, myself, and many middle-aged soccer moms like me across the land, stand in shock at what abortion has become once the barrier was removed.
No I do not think that the Supreme Court will overturn Roe vs. Wade. But if they did, I would imagine state legislatures across the land will get busy making it legal. There may be a few states that keep it illegal should the Roe decision be overturned, but I suspect not very many. 1) There's that catch-all "for the health of the woman", a noble notion insinuated into any abortion bills laid before congress. A patently abused notion as any doctor with a pregnant and upset female will readily assert that a live birth will render his patient unable to function. 2)One 12 year old girl shows up pregnant as a result of an incestuous relationship with her own father will throw any noble notions about complete elimination of abortion rights out the window.
As for that Casey vs. Planned Parenthood case, that bit about notifying a husband about a wife's decision to have an abortion is fraught with problems. It's not clear to me that the husband has any choice in the matter save notification. If he does, well right there you'll have every female in the land up in arms. A man cannot prevent a woman from aborting his child and this is how it should be. Because ladies and gems, why then wouldn't it eventually become that a man be able to FORCE a woman to abort his child?
It's a simple fact of biology here, sad as it may be. Before a child is born it's health and, indeed, even a live birth, are the sole domain of the female. Hey, my former liberal self has readily accepted the lies of the woman's movement that so deceived me. I understand now in my midlife years that there is a difference between male and female, duh. That a child needs a mother AND a father. That there is a natural reason for different sexes and any attempt to eliminate by fiat simply will not work. So too must the conservative brothers understand that so long as a female is the one incubating the unborn then it is only the woman who will be affected by all laws enacted about abortion.
In the Pennsylvania case, I am in the abortion mill, a married woman in my mid-40's, pregnant and not at all happy about it. I am married but decide to do the deed quickly without notifying spouse. Across the room sits Tasha, now awaiting her seventh abortion. Tasha is taken in quickly over me because the medical people are still waiting proof that my husband has been notified.
The law, de facto, discriminates against MARRIED women. For if the assumption is that notification of spouse is because the spouse is assumed to be the father of the aborted child, then why doesn't Tasha have to notify the father of her child and get his permission before SHE has an abortion?
If the argument is, well no, we Pennsylvania legislators simply thought it made good sense for a wife to notify her husband of such an important decision. Well, yeah. So should a wife notify her husband about the bills being too high or the trash men didn't stop by today or that his mother is making her miserable. Do we really want the government telling us how we should interact with our mates?
Like I said, the Pennsylvania law was a bad law and Alito's dissenting reason does exactly as outlined in the paragraph above. Conservatives generally do not stand for government interference in the affairs of a family.
Do not think, I must emphasize, that I am in any way against this nominee no mind his opinion on that Pennsylvania law. As with Harriet Miers, Alito will be one of nine. By his decision on Casey vs. Planned Parenthood, I'm fairly sure he's a conservative and should Roe vs. Wade ever be overturned I'm pretty sure of his stance.
Which is fine with me as abortion has devolved into the outright murder of infants as late as the day of birth by insertion of a knitting needle into its skull. Abortion has been used, in this day of handy forget-about-it birth control patches that require little effort, as a horrific form of birth control. Soon we will be debating whether abortion should be legal if the sex of the unborn is undesirable.
Abortion has become a really, really nasty thing. I don't think it should be, nor do I believe it will be, made illegal. But the fact that this country is watching this closely causes me to offer that, like children, the Moonbats will always go too far. And IF Roe versus Wade is overturned, I am also schooled enough to know that state legislatures can re-enact laws per our constitution's system of checks and balances, where such things SHOULD be decided, BY THE VOTERS!

By Bret Schulte

In 1997, Alito authored the majority opinion upholding a city's right to stage a holiday display that included a Nativity scene and a menorah because the city also included secular symbols and a banner emphasizing the importance of diversity. In Planned Parenthood v. Casey, Alito was the sole dissenter on the Third Circuit, which struck a Pennsylvania law that required women seeking abortions to consult their husbands. He argued that many of the potential reasons for an abortion, such as "economic constraints, future plans, or the husbands' previously expressed opposition . . . may be obviated by discussion prior to abortion." The case went on to the Supreme Court, which upheld the lower court's decision 6 to 3.
~~~~~~~~~~
Rioting in France
The Religion of Peace has been rioting in France since this past Friday. Not that you'll read about it in any of the Lamestream media. For now there's a dearth of information about it.
But the French, it would seem, are reaping what they've sown.
From CNN.com:

BOBIGNY, France (Reuters) -- French Interior Minister Nicolas Sarkozy defended his tough crime policies on Monday after a fourth night of riots in a Paris suburb in which tear gas was fired into a mosque.

Sarkozy, addressing police officers, vowed to find how tear gas had been fired into the Muslim place of worship, an incident which had helped fuel the disturbances.

Youths hurled rocks and set fire to cars in the northeastern Clichy-sous-Bois suburb of the French capital, where many immigrants and poor families live in high-rise housing estates notorious for youth violence.

...snip

The violence began four days ago after the deaths of two teenagers, believed to be of African origin, who were electrocuted after clambering into a power sub-station while apparently fleeing police.
~~~~~~~~~~
CLICK HERE FOR "TODAY'S AUXILIARY BLOG POST




TV Events of Note


Bones (New)
FOX: Tuesday, November 1 9:00 PM
Crime drama, Medical

The Man in the Bear
Brennan and Booth travel to Washington to determine how a human arm ended up in the stomach of a black bear.

Cast: Emily Deschanel, David Boreanaz, Eric Millegan, T.J. Thyne, Michaela Conlin, Jonathan Adams Executive Producer(s): Barry Josephson, Hart Hanson
--------------------------------------
Commander In Chief (New)
ABC: Tuesday, November 1 10:00 PM
Drama, Politics

First Disaster
While surveying hurricane damage in Florida, Mac learns of an emergency situation with an oil tanker off the coast, which could have devastating consequences.
-----------------------

~~~~~~~~~~
==================================
Daily Update:10/31/05
59 reported dead in Indian blast. Pakistani religion of peace suspected.



Today's Auxiliary Blog Post
...Because there's more to life than politics.


Wow, what a Week Just Passed!

Miers withdrew, Syria's guilty, Libby's indicted.

Plus the senators refused to eliminate pork, Galloway lied and the Moonbats celebrated the 2000th American military death with a ghoulish zeal
~~~~~~~~~~~~~~~~~~~~
It's Halloween!

And we've got some smashing Halloween fiction plus a Halloween poem by one of the Delaware members of my Delaware writing class.

Join us for spooky, funny and scary.
~~~~~~~~~~~~~~~~~~~~
CLICK HERE FOR "TODAY'S AUXILIARY BLOG POST
~~~~~~~~~~
Day-Monday Date-10/31/05
Indian Blasts Believed Connected to Sons of Camels
From the Bangkok Post:

"We shall defeat their (terrorists') nefarious designs and not allow them to succeed," he said.

Major cities across the country were placed on high alert after the blasts. Delhi was on "red alert" and its borders had been sealed.

No militant outfit has claimed responsibility for the attack thus far, but local media reported that the Delhi police had secured definite clues into the attack.

Police and security agencies had combed the blast sites throughout Saturday night to determine the nature of explosives used in the attacks.





At least 12 people have been detained since Saturday evening. The IANS news agency reported that over 50 people were also being questioned by the police.

Police suspect that Pakistan-based militant groups Lashkar-e-Toiba and Jaish-e-Mohammed behind the blasts, the NDTV network reported.

~~~~~~~~~~
CLICK HERE FOR "TODAY'S AUXILIARY BLOG POST




TV Events of Note


NFL Football
--------------------------------------------------------------------------------
ABC Monday, October 31 10:00 PM
Sports event, Football

Baltimore Ravens at Pittsburgh Steelers
_________________________________


~~~~~~~~~~
==================================