How Search Engines Rank Pages

Raul Vergara

Every smart search engine optimizer starts his or her career by looking at web pages with the eye of a search engine spider. Once the optimizer is able to do that, he or she is halfway to mastering the task.
---
Food for Thought: The Organic Truth

Natalie Davis
Lots of folks, hoping to enjoy the benefits of higher-quality, higher-nutrition foods, make the choice to go organic. More than 60 percent of Americans - nearly twice the number in 2004 - purchased organic food products last year, and organic foods are among the fastest-growing segments of the food industry.
---
Take Cover, My iPod's on Shuffle!

Dave Nalle

Inspired by a series of articles by Sadi Ranson-Polizotti, a healthy dose of ego and the realization that imitation is the sincerest form of flattery, it occurred to me to share my thoughts about some of the fun and eclectic music on my iPod.
---



Early 2008 Contenders

Came across this CNS article regarding a straw poll for the two contenders in the 2008 presidential election. I am surprised although so far I like George Allen of Virginia. Don't know much about him, which would have to change come time to vote. I do know about Hillary and that's enough.

My money's still on McCain as the GOP nominee.

From Chuck Muth's archives:

GEORGE VS. HILLARY
"The 2008 presidential election will pit Republican Sen. George Allen of Virginia against Democratic Sen. Hillary Clinton of New York, according to a straw poll conducted among conservatives over the weekend. The straw poll was conducted at the Conservative Political Action Conference (CPAC) in Washington, D.C."

- CNS News, 2/13/06

Maryland Politics and Willie Don

William Donald Schaefer is a very important politico in Maryland politics. He was mayor of Baltimore and Governor for two terms. Now he is the state Comptroller.

All politics are local I understand but if ever a political sideshow is happening for the rest of the country to marvel at, it is in my home state of Maryland. Save perhaps the rush to get a GOP contender up against Beau Biden-yes, son of Senator Joe Biden- here in my new home state of Delaware. Where husband and I moved to get away from ...Maryland politics.

Now I've always liked Schaefer and indeed, voted for him whenever he ran. He's a no-nonsense tough guy who cut his teeth on the Maryland political scene and now it looks likes he's going to die still fighting and wrestling for his beloved state.

Indeed Schaefer is almost single-handedly responsible for the revitalization of downtown Baltimore, first bringing that city's vaunted "Harbor Place" to fruition then converting an old train station into Camden Yards, home stadium of my beloved Orioles. At times when the Camden debate was going on I wanted to throttle Schaefer. I worked in downtown Baltimore and Camden Yards was a big mess. "Move the Oriole stadium to the suburbs," went the mantra, mine included.

Now Camden Yards is a beautiful inner-city stadium, right across from Harbor Place and has been the boost that dying city needed.

We always called Schaefer "old light bulb head" as the man had a skull shaped amazingly like a, well a light bulb.

What surprises me most is the recent flap over Schaefer's alleged untoward remarks directed at a female assistant of Maryland's Governor Ehrlich. The riff between Republican Ehrlich and Maryland's mostly Democratic legislature is the stuff of legends and I must wonder if this constant spat has anything to do with making a mountain out of a molehill.

Because I know something about Schaefer that perhaps a lot of the world, at least the world outside of Maryland, does not know.

I was married once to a Baltimore city police officer. Indeed I was and he told me that the Baltimore police regularly drove Schaefer's "gentleman friend" around for errands and delivered him to the home he and Willie Don shared.

Williams Donald Schaefer has never been married but I know that doesn't mean anything. Still, it's like the worst kept secret in the world about Willie and his friend.

Which, I must emphasize, does not or did not matter a whit to me. Schaefer was all for Baltimore, loved Baltimore, and once upon a time I too adored the city of my birth. Willie Don's personal relationships were never important and to his credit it was never an issue in Schaefer's politics.

I mention this because I must wonder, surely, that Schaefer is likely "innocent" of the hysterical charges being bandied about by Ehrlich's people. Although he did ask the young lady to walk some more so he could watch her butt and that's hardly a nice way to behave.

According to the Baltimore Sun, Schaefer did "apologize" to the young lady. By me, she doesn't have a thing to worry about.

Seeking to put an end to an episode that made national news, Comptroller William Donald Schaefer acknowledged yesterday that he had embarrassed a young state employee whom he ogled during a crowded Board of Public Works meeting this week.

Schaefer did not concede, however, that he had done anything improper in a barely legible, handwritten note he scrawled on official stationery and had delivered to Elizabeth Krum, 24, an executive assistant to Gov. Robert L. Ehrlich Jr.

"Embarrass you intentionally - never," Schaefer wrote in the note, which had to be deciphered for reporters by his communications director. "You have handled the 'affair' as a trooper. Sorry you were put thru this ordeal."

He signed the letter, "Don Schaefer."

Earlier in the day, Schaefer, 84, told television reporters that he did not have to apologize to Krum, who had just brought him tea, for telling her Wednesday to "walk again" as he appeared to admire her backside.

He also chastised the news media for making a fuss over the incident.


More McCain/Bush Money

I mentioned the mighty movement of the McCain money machine in the last "political tidbits" column and now there's another indication of money gathering.

For it seems that the McCain people got a hold of the Bush money list. And he's using it. And he's telling former Bush contributors to "please update your list".

This is John McCain's last chance to run for the presidency. He's now a little over seventy and if he doesn't cast the gauntlet in 2008 he might well have to wait eight more years. By then he'll be close to 80. A bit too old for the American electorate, I would argue, and McCain has been fighting skin cancer.

The fuel of politics is money and it looks as if McCain is stoking the monetary flames.

From Robert Novak:

Major political contributors to George W. Bush who have never given a dime to prospective 2008 Republican presidential candidate John McCain received letters, dated Feb. 8, asking for donations to the senator's Straight Talk America political action committee.

Obviously using President Bush's direct mail list, the letter signed by McCain asks for $1,000 or $1,500 to support candidates agreeing with McCain on "key issues." It specifically lists "limiting federal spending, immigration reform, military readiness, global climate change, Social Security reform, reining-in lobbyists, reducing the power of the special interests and putting an end to wasteful pork barrel spending by Congress."

Each recipient received a card to be filled in for McCain's files. "I'm asking you to update your file card," requests the letter, though the Bush contributors had no previous card in the senator's files.

Washington Post Not Amused by Prize Writer Dana Milbank's TV Costume

I saw Dana Milbank the night he showed up dressed in bright orange hunting gear on MSNBC. It was a smirk and I didn't feel particularly offended.

However, is this really the way an "impartial and unbiased, 'just the facts, ma'am'" reporter should be presenting himself. May I remind that Milbank's get-up was worn shortly after the weekend of the Cheney shooting when questions, logistics and timing were still unclear? In this case, Milbank's little wardrobe joke was totally inappropriate given his alleged unbiased reporter standing, but it was also displayed some poor timing. That orange shooting getup would have been very funny at least a week beyond the accident, when the victim was stable and known safe. Milbank does his little joke thing right around when Whittington had that small heart attack.

Not to mention his ha-ha lends credence to the meme going all around that the Washington press corps were a bunch of crybaby prima donnas.

Milbank presented himself as the benchmark for crybaby prima donna press corps behavior.
We understand the Washington Post, Milbank's employer, was not happy.

Dana Milbank can be controversial with readers. The Post reporter has his fans -- and I can be one of them -- but I think his appearance on MSNBC last week was a mistake in judgment.

Milbank wore hunting gear -- an orange stocking cap and striped vest and gloves -- on Keith Olbermann's show Monday night and made several meant-to-be-humorous remarks about Vice President Cheney's hunting accident.

Iranian Mullahs Raking in the Dough

Follow the Money. It's as simple as that.

For I've believed right along that the tremendous oil wealth of the Mideast is the very reason we've had nothing but trouble from that region lo these many years.

Note that in Iraq, under its new constitution, the country's oil wealth is to be use for the general good of the country. This rather than allowing sweet fellows like Saddam to have control of this big money.

Which is why I'm not surprised that the Mullahs of Iran have managed to amass such wealth as reported by KRSI.net.

The quote below includes the Mullah at eighth and seventh place. Click the link for the rest of the list.

These Mullahs arranged for the "election" of President Ahmadinejad and it is these Mullahs putting him up to his shenanigans on the international stage.

Would these wealthy Mullahs nuke the world to protect their money?

Who knows?

– Iran Focus has obtained exclusive information from a reliable source in Iran throwing light on sleaze at the senior echelons of officialdom in the Islamic Republic.

The source has provided Iran Focus with a list of senior officials of the clerical regime and the personal fortune each one has amassed. Most of these officials have risen from lower middle class backgrounds to fabulous wealth gathered through corruption and embezzlement.

At eighth place is Ali Jannati, son of powerful cleric Ayatollah Ahmad Jannati and a senior official in Iran's Interior Ministry. The Jannati family's private wealth is estimated at two trillion Rials, the equivenlt of $220 million. Senior cleric Ahmad Jannati is the head of the powerful Guardians Council and a close advisor to Supreme Leader Ayatollah Ali Khamenei.

At seventh place is Ayatollah Abolghassem Khazali, former member of the Guardians Council. The powerful council whose members are handpicked by the Supreme Leader is comprised of six clerics and six senior judges and has the power to veto any Majlis legislation. Khazali's estimated wealth is 2.5 trillion Rials, the equivalent of $275 million, coming mostly from sea trading, paper imports, and book sales.

Getting Ready for Impeaching Bush

Because any minute now Bush is going to make a mistake. Not to worry. We can count on 25 members of the House of Representatives being on the ball and ready to go.

They've been wanting to impeach Bush since he was elected. Maybe this port deal will give them cause. After all, impeaching and removing a lawfully elected president from office is what they were born to do.

From American Chronicle.com:

APN) ATLANTA–25 US Representatives–including two members of the Georgia delegation–have now signed on as co-sponsors of H. Res 635, demanding a probe which could recommend Bush's impeachment, including the initial sponsor, US Rep. John Conyers (D-MI), Atlanta Progressive News has learned.

The current 25 total co-sponsors are Rep. Neil Abercrombie (D-HI), Rep. Tammy Baldwin (D-WI), Rep. Lois Capps (D-CA), Rep. William Lacy Clay (D-MO), Rep. John Conyers (D-MI), Rep. Sam Farr (D-CA), Rep. Maurice Hinchey (D-NY), Rep. Mike Honda (D-CA), Rep. Sheila Jackson-Lee (D-TX), Rep. Barbara Lee (D-CA), Rep. John Lewis (D-GA), Rep. Carolyn Maloney (D-NY), Rep. Jim McDermott (D-WA), Rep. Cynthia McKinney (D-GA), Rep. Gwen Moore (D-WI), Rep. Jerrold Nadler (D-NY), Rep. James Oberstar (D-MN), Rep. Major Owens (D-NY), Rep. Donald Payne (D-NJ), Rep. Charles Rangel (D-NY), Rep. Jan Schakowsky (D-IL), Rep. Fortney Pete Stark (D-CA), Rep. Nydia Velazquez (D-NY), Rep. Maxine Waters (D-CA), and Rep. Lynn Woolsey (D-CA).

Ten Most Endangered House Imcumbents

Since we're speculating on the 2008 presidential race, let's reel backwards to an election coming up right soon.

I refer to the 2006 midterm elections. From Political Wire.com: we've copied a list as compiled by wise political pundits.

Note most of the endangered incumbents are Republicans.

Rep. Bob Ney (R-OH) Rep. Tom DeLay (R-TX) Rep. John Hostettler (R-IN) Rep. Jim Gerlach (R-PA) Rep. Rob Simmons (R-CT) Rep. Heather Wilson (R-NM) Rep. Christopher Shays (R-CT) Rep. Mike Sodrel (R-IN) Rep. Clay Shaw (R-FL) Rep. Melissa Bean (D-IL)

Ending On a Happy Note

Well at least I'm happy.

I like Lynn Swann personally. Word is that the Pennsylvania GOP has endorsed Swann to run against PA Governor Ed Rendell.

We hear Swann is a teary eyed at the prospect.
From Yahoo.com:

HARRISBURG, Pa. - Pennsylvania's Republican Party leaders endorsed former Pittsburgh Steelers star Lynn Swann for governor Saturday, virtually guaranteeing that he will be the candidate to face Democratic incumbent Ed Rendell this fall.

"I haven't cried this much since I was inducted into the Hall of Fame," Swann told the applauding crowd as he wiped tears from his eyes.

Swann, 53, was unopposed for the endorsement, which came in a unanimous voice vote during a meeting of the 300-plus-member Republican State Committee at a downtown hotel.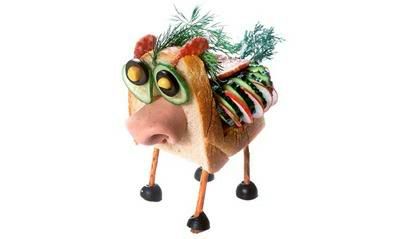 Making an Omelet

Cheese Omelet
Put all your eggs in one basket! This classic egg recipe will be all you
need!

2 eggs
2 teaspoons butter or margarine
1/4 cup shredded Cheddar cheese
Salt and pepper, if desired

1.Beat eggs in small bowl with fork or wire whisk until yolks and whites are well mixed.

2.Heat butter in 8-inch skillet over medium-high heat until butter is hot and sizzling. As butter melts, tilt skillet to coat bottom with butter.

3.Quickly pour eggs into skillet. While rapidly sliding skillet back and forth
over heat, quickly stir eggs with a fork to spread them continuously over
the bottom of the skillet as they thicken. When they are thickened, let stand
over heat a few seconds to lightly brown bottom of omelet. Do not
overcook-the omelet will continue to cook after being folded. Sprinkle with cheese.

4. Tilt skillet and run a spatula under edge of omelet, then jerk skillet sharply to loosen omelet from bottom of skillet. Fold portion of omelet
nearest you just to center. Allow for a portion of the omelet to slide up side of skillet. Turn omelet onto warm plate, flipping folded portion of omelet over
so far side is on bottom. Tuck sides of omelet under if desired. Sprinkle with salt and pepper.

~~~~~~~~~~
Butterfinger-Chunk Cookies





Came across this recipe and gave it a try.

Only I couldn't find the Butterfinger BB candies the recipe calls for.

Read the recipe then check below for how I have perfected this recipe to product the perfect, crispy cookie.

Then choose the recipe you like better. As is, or adapted by The Wise I.

Serving Size : 24
Amount Measure Ingredient -- Preparation Method
-------- ------------ --------------------------------
1/2 cup unsalted butter -- room temperature
1/2 cup sugar
1/2 cup packed dark brown sugar
1 large egg
1 teaspoon vanilla extract
1 1/4 cups plus 2 tablespoons all purpose flour
1/2 teaspoon salt
1/2 teaspoon baking soda
1 1/2 cups Butterfinger BB's candies (about five 1.7
ounce packages)

Using electric mixer, beat butter and both sugars in large bowl until well
blended. Add egg and vanilla and beat until fluffy. Beat in flour, salt and
baking soda. Stir in Butterfinger BB's (dough will be moist).

Chill cookie dough at least 30 minutes and up to 1 hour.

Preheat oven to 350°F. Line baking sheets with parchment paper.

Using 1 rounded tablespoon dough for each cookie, drop cookie dough in mounds onto prepared baking sheets, spacing 3 inches apart (about 8 cookies per sheet. Cookies will spread).

Bake cookies until golden brown, about 12 minutes. Transfer parchment with
cookies to rack and cool completely.

Store in airtight container.

Okay, the first time I made these cookies I use real Butterfinger candies because I figured they had to be like those BB things.

They were not.

Butterfinger BB's are like M&M's.

Still I liked the finished cookies but realized I would have to make some adjustments.

First, forget the parchment paper. Use aluminum foil, shiny side up. Grease the foil.

Instead of the BB things, I use about ten to twelve miniature Butterfingers. Remove the wrappers and chill them for about fifteen minutes. Then put the butterfingers in a plastic bag and using a hammer, smash them into smallish pieces.

The Butterfinger candy bars add a taste of peanut butter, a nice crunch, a nutty addition and, of course, some chocolate. Without bother of purchasing these ingredients separately.

If you like your cookies crispy, use the beater generously and bake the batch for about three minutes more than called for.

~~~~~~~~~~
CAKE TRICKS:

Chill cake layers before applying the frosting if they seem too soft and crumbly. It's not a good idea to ice frozen layers because sometimes water will form on the outside of the finished frosting.

You don't always have to coat a greased pan with flour. Cakes that have a high sugar content must be coated, but many others do not. Use cocoa to coat a chocolate cake pan for a little more flavour and to eliminate the colour
of the flour.

Butter or margarine may be used to coat cake pans, but all-purpose shortening is economical and does not burn like butter or margarine. A spray release agent that contains flour is a perfect choice for most recipes.

Lightly dust with flour or cocoa after using a spray release that does not contain flour.

~~~~~~~~~~
MORE COOKING/HOME ARTS HERE