Media Nuggets; The Maury Povich sexual harassment suit; Funny panhandler pic; Blind Item Fun
Pic of the Day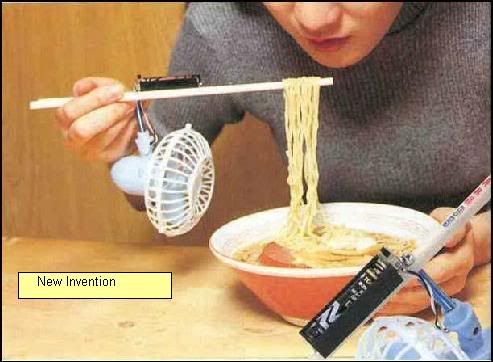 ---
Quote of the Day
SEND A BRICK

"The American people have made it plain they want our borders protected. . . . One organizationis urging each citizen to send one brick to Congress with a message to start building a wall on the border. One can imagine the message getting through if lawmakers offices receive thousands of bricks."
- Wes Vernon of Renew America

Superstitions

Acorn

An acorn should be carried to bring luck and ensure a long life.

An acorn at the window will keep lightning out.

Bell

The sound of bells drives away demons because they're afraid of the loud noise.

When a bell rings, a new angel has received his wings.

Cat

If a black cat walks towards you, it brings good fortune, but if it walks away, it takes the good luck with it.

Keep cats away from babies because they "suck the breath" of the child.

A cat onboard a ship is considered to bring luck.

Eye

If your right eye twitches there will soon be a birth in the family. If the left eye twitches there will soon be a death in the family.

To cure a sty, stand at a crossroads and recite:
"Sty, sty, leave my eye
Take the next one coming by."

Lettuce

Lettuce is believed to have magical and healing properties, including the power to arouse love and counteract the effects of wine.

Lettuce promotes child bearing if eaten by young women, and certain types of salad can bring on labor in pregnant women.
---

Separate Train Cars for Women
I notice in the quote on this article that the practice of designating a separate "female only" train car for female as is currently being practiced in Japan is depicted as "childish".
Frankly I don't think the desire of women to be unmolested as they travel to their weary jobs to be childish at all. The story attributes that the reason for the necessity of adding the sexually-segregated cars is that Japanese women are too "polite" to complain about such as men taking pictures up their skirts or taking an unwelcome grope or two. I must suppose that Japanese women are likely more "polite" than American women in that respect. American women, just guessing here, are much more likely to make a scene should some subway pervert grab a breast in the hustle of embarking, disembarking or via sudden unexpected movements of the train.
This still does not mean that the idea is a childish one. In fact, I'd eagerly grab a seat on the "females only" car should such a notion ever come to the United States. Who needs the hassle of groping hands and insults to personhood that a strange pair of hands on very private parts brings? Even if I were to react with anger and creating a scene that such behavior deserves, this doesn't mean I would like it. The idea of getting a quiet seat in a train car filled with other women appeals to me greatly.
Of course such a thing would never happen here as the ACLU and NOW would be screaming about discrimination and such. Although I'd softly suggest that a gender-specific train car would be strictly a voluntary thing. In other words, women wouldn't HAVE to sit in the females-only car is what I'm saying here. It sure would be nice to have a choice.
From Shoutwire.com:
If you thought that Japan wasn't weird enough, you just might be appalled by the latest step to curb perversion. Due to the rising number of complaints aboard Japan Metro lines about groping and men taking sneaky upskirt photos there has been a trend towards dedicating certain cars of the train for women only. As backwards as it sounds, the highly advanced nation still has childish problems.
Media Nuggets
It's always good to see the Antique Media go down, even if just a notch every so often.
Thanks to the FreeRepublic Sunday Morning Thread.
Shareholders Revolt at the NYT
NEW YORK, April 18 - Disgruntled large investors withheld their votes Tuesday from the New York Times Co. slate of directors to protest a structure that keeps control of the board in the hands of the Sulzberger family.

Times Co.'s share price has dropped by more than 50 percent since its peak in 2002 and, according to the company's proxy report, has lagged well behind its peer group for the past five years.

On Tuesday, an average of 28 percent of the 129.3 million shares voted at the company's annual meeting withheld approval from each of four directors elected by holders of publicly traded Class A common stock, according to company spokeswoman Catherine J. Mathis. The other nine directors are elected by family-controlled Class B shares, even though their stake in the company is less than 1 percent.

The company's fourth-largest shareholder, Morgan Stanley Investment Management, which holds 5.6 percent of the Class A shares, issued a public statement calling for the elimination of the dual-class system.

So it seems that the NY Times has a two-tier stock system. The common stock is sort of thing yon reader and I could buy for the trading price. The other type of stock, Class B shares, cannot be bought as the scions and founders of the NY Times own it. These shares consist of only 1% investment in terms of money but owners of these types of shares control most of the company management.

Well goodness if that's how it's set up and if Morgan Stanley doesn't like it this way, sell the cage-liner off and buy some decent stock.

Which might happen when all is said and done. Which won't hurt our feelings a bit.


Movie Advertisers Flee LATimes.
the Los Angeles Times has suffered a sharp dip in movie advertising sales. That admission came April 13 from the newspaper's parent Tribune Co. when it held a teleconference about 2006 first quarter earnings results. Tribune bosses confessed that, in the national category, "most" of Tribune's ad sales shortfall "came at the Los Angeles Times, and over half of their decline was due to movie advertising, which as you know is very significant in Los Angeles."

If the LA Times is losing ad revenue from the movie industry than let me take a guess here, ALL newspapers are probably seeing a loss of ad revenue from the same formerly lucrative ad source. Americans don't normally go looking for a newspaper to see what's going on at the local cinema. This is why God made telephones and the Internet. Yet another nail in the Antique Media coffin.


Saturday Night Live slams Norah O-Duh-nell.
NORAH O'DONNELL: Norah O'Donnell, Ms. Doyle, NBC News, General Zinni and Batiste have both called for Donald Rumsfeld's resignation and yet yesterday the President said that he backs Mr. Rumsfeld 100%, is there any chance that the administration will cave into pressure and replace him?

MS. DOYLE: The President won't change his opinion about someone because people say bad stuff about him. I mean, if someone came up to me and said Norah O'Donnell is a slut, I would still be your friend. It's not my business if you are super-slutty.

We're not sure what this transcript from Saturday Night Live regarding Norah O'Donnell is all about but we like it. In fact, we think anything that makes fun of Norah O'Donnell is fine by us. This is a very pretty woman who has no more business being a so-called political pundit than my dog.


For Life's Critical Decisions such as buying a home or sending a child to college, Americans Rely on The Web
Of course Americans use the web to research information and yes, especially for information that so affects our very ordinary lives out here in la-la land. Used to be a time when a search for a new house required a purchase of the most recently-dated local newspaper. Now we can have notification of new houses for sale delivered directly to our email boxes. More nails in the coffin.

For many Americans, the Internet has played a major role in helping them handle critical events, such as helping someone with a major illness, buying a home or sending a child to college, a research group said Wednesday.
A March 2005 survey of the U.S. online population found that 45 percent, or about 60 million Americans, had used the Internet to help them make big decisions or navigate major episodes in their lives in the last two years, the Pew Internet and American Life Project said.
Unattributed Media Nuggets
As launching of Fox Business Channel nears , Fox promotes Neal Cavuto as one of the Vice Presidents. Meanwhile to capitalize on H&C's falling ratings, MSNBC is switching Scarbarough and Rita Cosby spots on MSNBC. Scarbarough will now face H&C starting monday.


Media revolving door - former NBC/CNBC correspondent Rob Reynolds joins MSM's mecca - Al Jazeera. FoxNews contributor Nina Easton out from Boston Globe to join Fortune mag.


Finally, here's my own fine assessment of those vaunted, blow-dried news anchors that grace our TV's.
Maury Povich Sued for Sexual Harrassment

This bit of gossip is so juicy because of the revelations. Not that they are true or anything, who knows? But the plaintiff says that Mr. Povich, who is married to Connie Chung, was having an affair with another staff member. Still not knowing if it's true, the tidbit is worth a giggle. That bit about Povich's mistress phoning the plaintiff for love advice over her affair with Povich sure sounds like Monica Lewinsky and Linda Tripp. Which makes me wonder if this plaintiff doesn't have some sort of smoking gun tape on the matter.

We also like that bit about the pain of the harassment causing the plaintiff to gain 50 pounds. Heh.

From WNBC.com:

NEW YORK -- A producer for TV talk show host Maury Povich filed a $100 million sex harassment lawsuit against him and other members of his staff Monday, claiming they barraged her with sexual remarks and made her watch porno movies and expose her body.

Bianca Nardi, 28, of Fort Lee, N.J., says in court papers that the sexually charged atmosphere among the show's production staff was fostered by the "intimate and sexual relationship between defendants Maurice Richard Povich and Donna Benner Ingber."

Baron said Monday that Nardi has been in psychiatric treatment because of the harassment. He also said she gained 40 to 50 pounds because of the workplace stress.

Besides, Povich, Ingber and Faulhaber, the lawsuit names NBC Universal Television and Povich's production company, Mopo, as defendants.

The lawsuit asks at least $100 million in compensatory and punitive damages.



BLIND ITEM FUN


Culled shamelessly from the ALT.Gossip.Celebrities Yahoo newsgroup.

From: BEN WIDDICOMBE'S GATECRASHER
ASKED

Which fictitious romance between two not-currently-on-TV stars isn't even believed by the outlet that "broke the story?" He's going to have to butch up his posse if he wants to pull that one off.
GUESSED
Could this be the infamous David Spade/Heather Locklear debacle??

I think it's that guy Matt something or other who had the cancelled show "Joey". His "romance" with another actress on the show as being the cause of his divorce has many thinking that's its total B.S. He has gone back to Dorothy's house for good now.

ASKED

Which aging crooner nonplussed recent guests at his Palm Springs pad by playing only his own music during dinner? "When he got up to change the CD, we thought we might get something different," laughs a visitor. "But then he just put another one of his on. It was weird."
GUESSED
Tom jones

From: NY Post Page 6 BLIND ITEMS 4/24**
ASKED


WHAT morning TV host is now living apart from his wife because she hired a private eye who bugged his car? The hidden microphone caught him having an affair with a lovely young reporter for a cable station .

GUESSED
Matt Lauer

From: BEN WIDDICOMBE'S GATECRASHER
ASKED

Which husband and L.A. flack supposedly cut a lucrative kickback deal with a photo agency over certain celebrity baby pics? Wonder if Mommy knows about it?
GUESSED
K-Fed (Kevin Federline)

George Michael-Buy Your Tickets Now-Dates Announced Later

Poor George Michael. He's tried everything from pretending to be best buddies with Elton John and now he's going to go on tour. Ticket sales start soon but the actual dates of the tour will be announced later.

Heh.

Perhaps Michael should join Michael Jackson and maybe finally get out that Katrina album.

From YAHOO.com:

Troubled star George Michael has announced his first tour for 15 years.

The announcement comes just days after the 42-year-old singer was interviewed by police over claims that he collided with three parked cars while behind the wheel of his Range Rover and then drove off without informing the owners.

The former Wham! idol's greatest hits tour will kick off in Madrid on September 27 and will reach the UK in November. It is described as a "celebration of his 25-year career in music".

Entitled 25 Live, Michael will be performing a selection of songs taken from all his albums, including some classic Wham! tracks.

A statement said: "This promises to be a celebration of his 25-year career in music, a career that has brought us some of the world's most loved songs and marked Michael out as one of the globe's brightest stars."

Tickets for 25 Live go on sale from Sunday at 9am and tour dates are yet to be announced. The former Wham! star will be releasing a Greatest Hits album, with four new tracks, to coincide with the tour.

Michael has sold more than 85 million records globally, including 11 British number one singles and seven British number one albums. But recently his personal life rather than his singing career has put him in the headlines.


Another Strange Mental Disorder

Recently this blog posted a bevy of unusual mental disorders culled via a walk across the internet.

Now here's yet another unusual mental disorder called, we're not making this up, the Jumping Frenchman of Maine Disorder.

From damninteresting.com:

for a sufferer of the Jumping Frenchman of Maine Disorder, an unexpected stimulus results in a somewhat different experience.

An individual with this disorder has a genetic mutation that prevents "exciting" signals in the nervous system from being regulated, which causes a number of bizarre irregularities in their startle response. Most notably, an event which might startle a normal person will result in an extended, grossly exaggerated response from a "jumper," including crying out, flailing limbs, twitching, and sometimes convulsions. Because a jumper is almost immediately susceptible to another jump soon after an episode ends, there have been reports that sufferers are sometimes teased mercilessly by people who find the reaction amusing, and trigger it repeatedly.

Another curious abnormality caused by this disorder is a sufferer's automatic reflex to obey any order that is delivered suddenly. For example, if one uses a sharp, quick voice to order a jumper to throw the object in their hands, they will throw it without hesitation; if they are similarly told to strike a person, they will strike that person, even if it is a loved one. Very often, if an individual with this disorder hears a phrase that is unfamiliar or spoken in a loud voice, they will uncontrollably repeat that phrase back, a phenomenon known as echolalia.

Way I figure, the above disorder describes suicide bombers perfectly.

White House Easter Egg Hunt Includes Gay Families

It certainly seems to me that gay and lesbian families should be allowed to participate in the vaunted White House Easter Egg Hunt.

And they were.

Below is a story from the Houston Chronicle and is a fine example of how the Antique Media wants to create the illusion of a story when there is nothing there. The reporter writes that although gay parents and their families were in the front of the line they were still shut out of the first two hours of the activities.

What the reporter did not "report" is that a select group of families were admitted at first via specific groups to which they belonged and by applications submitted months in advance.

For instance, an organization submits in advance to attend the annual White House Easter Egg hunt, perhaps a 4-H club, perhaps a girl scout troop. This is done to keep the numbers to a controllable amount during that time when the President and first lady are in attendance. Not to mention allowing vetting of those scheduled to attend well in advance.

There were plenty of non-gay families in the front of that line as all admitted after the first family left were those without advance and vetted tickets.
From Shoutwire.com:

Gay families flock to Egg Roll
Rights groups missed seeing Bush at the annual White House event

By JULIE MASON
Copyright 2006 Houston Chronicle Washington Bureau

WASHINGTON - The White House Easter Egg Roll was a little more colorful than usual this year with the addition of more than 100 gay and lesbian families sporting rainbow-colored leis for the annual event on the South Lawn on Monday.

But gay parents and their families, many among the first in a 36-hour line for free tickets, found themselves shut out of the first two hours of activities and missed seeing the the president and first lady.

American Idol 2006 Winding Down

Just a reminder that soon a new American Idol will be announced. As of this writing the contenders are down to five.

Catch up on the contest from the time there were twelve finalists of each sex to current in thisAmerican Idol 2006 compilation post. Every single episode in the elimination is critiqued and sprinkled with gossip and pictures.

Leaving With a Laugh

Such ingenuity not to mention truthfulness.

More Gossip/Speculation HERE