Celebrate at Jake's Seafood House in Rehoboth Beach
Pic of the Day
---
| | |
| --- | --- |
| | Quote of the Day |
Web Site Worth the Visit
Food and What Became Popular When

Here's a site with a history of food from the beginning of any sort of record through the current time. Did you know Hummingbird Cake became popular in the late 80's? Do you know what Hummingbird Cake is? All on this site.

Food Timeline


TIDBITS

VARIOUS RIB TYPES

When you talk about ribs, you are talking about a very wide variety of rib types including those from pork, beef, and lamb. There are also the exotic varieties such as buffalo,
elk, wild boar, and venison.


Spareribs
The term spareribs is always referring to pork ribs and never refers to beef, lamb or any other rib types. Spare- ribs come from the side or belly of the pig and are often sold with the brisket bone attached which you can cut off or ask the butcher to do it for you. The brisket bone can be frozen and later used in soups, beans, stews, etc.

There is a thin flap of meat which runs along the length of the ribs on the meaty side called the skirt. With this skirt cut off the ribs are known as "St. Louis style ribs" while leaving it on makes them "Kansas City style ribs."


Pork Baby Back Ribs
One of the most liked rib types are the famous "baby backs." These ribs are less meaty but tend to have less fat and many rib connoisseurs claim they taste better.

The pork baby back ribs come from the back of the pig and depending on where you buy the meat can have a fair amount of loin meat attached and could weigh as much as two pounds or more.


Country Style Ribs
These ribs are actually cut from the pork butt and really aren't ribs but they are extremely flavorful and can some- times be purchased for as little as $0.99/lb on sale. Always remember to trim as much exterior fat as possible off of this type of rib before cooking.


Beef Back Ribs
These ribs are cut from the loin of the cow and contain five or six bones per slab. These ribs are not very meaty but do well in the smoker with a good rub applied first.


Beef Short Ribs
Beef short ribs are cut from the bottom end of the rib cage called the "plate" or from the chuck area. The first area being the most tender.

I do not recommend grilling beef short ribs since the meat is tough like brisket and can only be tenderized through a long, slow cooking process such as smoking. Be sure to trim all exterior fat before cooking.


Lamb Ribs
Each side weighs in at 16 to 20 ounces and contain very little meat. Lamb ribs should be trimmed of all exterior fat however, this can take an excessive amount of time.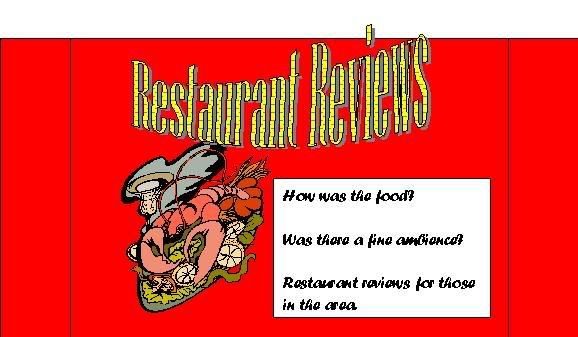 Jake's Seafood House-Rehoboth Beach
From Jakesseafood.com:
The History of Jake's Seafood House

The original Jake's, owned by Jake & Mary Schneider, was located in Baltimore on the Patapsco River across the Hanover Street Bridge. As the owner of one of Baltimore's first and most prominent seafood houses and outdoor beer gardens, Jake was famous for his fish sandwiches (better known as "swimmers"), which sold for ten cents. The original Jake's was operated by the Schneider family for over 50 years, until the mid-70s.

In 1988, Jake & Mary's daughter, Rosemary and her son (Jake's grandson), Bill & his wife, Lois opened Jake's Seafood House in Rehoboth Beach with the same dedication to quality and pride in their recipes that the original Jake's offered. Our Jumbo Lump Crab Cake recipe has been a family secret for over seventy years! To maintain our high standards, our food is prepared fresh daily, and is cooked to order. If there's anything we can do to better your stay with us here at Jake's, just ask.
It was an anniversary and I admit to being a bit plucky on the day of our visit to Jake's Seafood House in Delaware's Rehoboth Beach. Our waitress was a sweetheart, listening with a studied politeness to my tales of anniversaries, years of marriage and a true story about meeting on the Internet before it was the Internet. Husband was just embarrassed but hey, people go out to dinner to celebrate and a wait staff that joins in on the celebration, even if only by a wish for continued happiness, is aces in my book.
It would seem a lot of Rehoboth Beach's more famed seafood restaurants began in my home town of Baltimore, Maryland. So it is with Jake's Seafood although I never visited the Jake's in Baltimore.
I was surprised when husband chose Jake's Seafood House as his restaurant choice for dinner out, on me, for our anniversary. Seafood is not in abundance within the three food groups that the man will eat, said food groups being steak, pizza and grilled stuff. Not to fear, for Jake's does have a fine steak selection, more on this later.
For dinner I decided that I would have two appetizers. For an appetizer I opted for some of Jake's fine seafood bisque. Husband chose an appetizer of fried shrimp, to my complete surprise. I don't think I've ever seen the man eat a shrimp in his life! For his entrée, husband chose a NY strip steak, well done as usual. My "appetizer entrée" consisted of an order of crab balls and an order of fried oysters.
I'd ordered a bowl of soup for the bisque but a cup would have easily been enough. What with the crab balls and fried oysters, and now this delightful soup chock full of seafood, I'd leave Jake's Seafood with stomach full of gems from the seas.
Let's talk about that bisque, shall we. For soups labeled as "Seafood" bisque or chowder can be anything from a starchy, flour-y concoction filled with artificial crabmeat, to the joyful mélange served at Jake's. At first glance I thought perhaps the bisque could use a little more seafood. Yet as I ate, with each spoon full of soup I got not only a mouthful of the flavorful creamy base, but each spoon was loaded with bits of crabmeat, shrimp or sweet bay scallops. A perfect combination actually and I finished off the entire bowl although I told husband I'd never get through it.
As I chowed down on the bisque, husband ate his fried shrimp appetizer with a determination and I must say I was impressed. "I don't normally like fried shrimp," he mentioned between bites. "This is fried just right." If completion of every morsel is any indicator, than the fried shrimp were indeed "just right".
The NY strip steak arrived and it was cooked to perfection. My dinner-appetizer combo arrived right along with the steak and now let's discuss the matter of piping hot food. For every nugget delivered to our table that night came hot and steaming. Our dinner had not sat under some lights back in a kitchen is what I'm saying here. Indeed steam still rose from my oysters and crab balls.
Crab balls, a seafood concoction that is essentially a miniature crab cake, are the subject of playful jokes for their name. Jake's crab balls were fine spheres of crabmeat, seasoned to perfection with little added filler. They were fried to perfection. The oysters were probably the hit of the meal as I saw it. Fried oysters are a tricky thing to order as so many things can go wrong during the preparation. Oysters are, by their very nature, juicy little treats. It takes a cook with some delicate fry knowledge to properly bread the oysters and then there's the challenge of frying that gem of the sea to properly cook the oyster meat but still maintain some salty oyster juice within the deep fried outer layer. Jake's chef gets a thumbs up for having mastered that artful act. The oysters were fried nice and crisp. Each bite brought forth a burst of oyster juice along with a still-tender bit of oyster meat. Each appetizer provided four oyster/crab ball nuggets and cost about 7.95 each.
I took a bite of husband's steak and was amazed still that a restaurant so obviously specializing in seafood should do such a good job on the meat end of the menu spectrum. While husband likes his steak well done, Jake's strip steak was cooked through as husband requires but the tenderness of an obvious well-chosen cut of meat was still there.
I had a glass of the fruity house wine while husband enjoyed a good beer from the well-stocked bar.
Jake's offers a "sports bar" kind of ambience, what with an octagonal affair hanging from the ceiling over the bar that featured eight televisions, all playing some sports event. The restaurant is a bit quieter and may I suggest, more sophisticated, than most of these types sports bar setups. By me it was the perfect ambience, a little distraction for the happy hour drinkers but small intrusion for those who came to serious enjoy the seafood.
Jake's is moderately priced restaurant. While not exorbitantly expensive, or pretentious, Jake's is not cheap. Prices are perfectly in line with the quality of the seafood offered.