"Celebrity Duets"-Fox Screws Up 9/8/06; Cooking: Meatloaf with Peaches?
Pic of the Day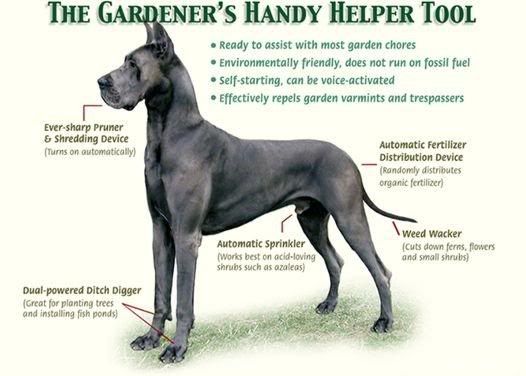 Quote of the Day


To a philosopher all news, as it is called, is gossip, and they who edit it and read it are old women over their tea.
-Henry David Thoreau
Dancing on the Treadmill
Give people enough time and they'll come up with most anything. On this link we have an artfully choreographed dance performed completely upon a treadmill!
Dance of the Treadmill

TIDBITS

ChildProofing the Kitchen

ADVICE FOR CHILDPROOFING YOUR KITCHEN:

* Store matches, lighters, sharp utensils and household cleaners in a cabinet accessible only to adults.

* Put child-safety latches on all lower-level cabinets.

* Unplug appliances when not in use and keep cords out of reach of children.

* Never pour hot liquid near a child and never leave hot drinks within reach.

* Use the back burners of the stove and turn pot handles toward the back.

* Watch out for tablecloths - since small children enjoy pulling on the cloth, glasses and plates can fall off.

* Keep stools and chairs away from counters and stoves.

* Be sure to keep alcohol locked away from children.

* Many kitchen accidents occur within seconds. It's best to keep small children out of the kitchen completely.

Use a child-safety gate, if possible, in the doorway to keep children out of the kitchen completely when you are in another room.
---

Fox's "Celebrity Duets" Round 2
Review of first round HERE.
The problem with having non-singers compete in a singing competition is that no matter how much the contestants practice, the bottom line is either one can sing or one cannot. All the practice in the world won't give a person a beautiful voice.
Which is not to say the contenders in Fox's 2006 "Celebrity Duets" will ruin one's ears. They can carry a tune and in an amateur choir they might be cherished. Lucy Lawless, Leah Thompson, Hal Sparks, Cheech Marin...they all would be great to have along while Christmas Caroling but American Idols they're not. And like those reality shows which actually involve learning and evolving, as in "Dancing with the Stars", viewers of this singing reality show will never really get to see the contestants improve. The winner of this contest will likely never get a recording contract and since all the contenders are celebrities, there's no grass-roots backing for the "little guy".
The non-singing celebrities are joined by a professional singer and this show does not skimp with the level of professional talent they bring in. In this second round a few of the professional singers included Belinda Carlisle, Clint Black and Brian McKnight. Even with such amazing vocal talent, the professional singers still didn't sound as good as they could what with being paired with non-singers.
From the beginning of this series I liked Leah Thompson, star of her own series "Caroline in the City" and the 50's Mom in "Back to the Future". Leah was eliminated in this second round but I didn't know this until the next day.
Yes Fox screwed up big time in that the singer eliminated was not announced that night because...they ran out of time! There I sat, waited for the name of the celebrity singer eliminated. The host had already designated the bottom three and Thompson was one of that bottom three. Next thing I knew, my local Fox channel was broadcasting the local news and the announcement of who was eliminated from the bottom three was never shown!
I thought Cheech Marin of "Cheech and Chong" fame would be eliminated as this guy is awful. In fact, I thought that Leah Thompson would be a contender for winner but the American public voted her off, to show you what I know.
With the timing all off now what with Fox screwing up, I can't even get my head around who might win this thing. Especially when who I thought might be the winner of that thing was eliminated in the second round. If Cheech Marin continues on much longer I'll be surprised.
Lucy Lawless sang a tune with Kenny Loggins, the judges adore Hal Sparks, Alfonso Rivero is still a contender.
I'll keep tuning in but I hope Fox gets its act together. This kind of screw-up can ruin a reality series.
More TV Reviews HERE

Beef Peach Pie
So it was prime peach season and I came across this recipe and thought "why not?" I've always loved meatloaf but have yet, at this mature point in my life span, found the perfect meatloaf but I still search. I thought a combination of spicy in the meat and sweet with the peaches would be charming. My favorite meatloaf that I've tasted is the kind made by Boston Market. I've come across recipes that claim to be for that vaunted meatloaf but my result never tasted as good as the ones I'd purchased at the chain.
This Beef Peach Pie is not bad but I did, as I always seem to do, mess it up.
First, my oven does not require as much time to finish a dish as most recipes require. I don't know why this is so but anyone who wants to be a proper cook should know this sort of quirk about their own personal oven. Thus my version of this meatloaf was a bit drier in that I did use the full 50 minutes the recipe required and that was too long.
Second, there's something very important about the sort of meat used to make meatloaf. Many meatloaf recipes call for a mixture of pork, beef and lamb, ground up and ready to make a meat loaf ...duh.
The recipe below calls for the use exclusively of ground beef but again, there's a lot of ground beef formulations. Some are 80% lean, some 90% lean, some don't indicate how damn lean they are. I used to buy ground beef and it was ground beef and nothing more complicated than that.
The leaner the ground beef the less fat it has in it. Fine, so far. But the less fat in the ground beef means it will not be as "juicy" when cooked under some circumstances.
At any rate, my problem with this dish was more with the time I left it in my oven and even at that it was pretty good. The only alteration I'd make in the recipe is to make the meat mixture a little more spicy.
Yes, I'll make the dish again, next time with proper cooking time and the addition of a little hot sauce in the meat mixture.
Prep Time: 10 Minutes
Cook Time: 50 Minutes
Ready In: 1 Hour
Yields: 8 servings
INGREDIENTS
1 pound ground beef
1 egg
1/2 cup milk
1/4 cup chopped onion
1 cup soft bread crumbs
1 teaspoon salt
1 pinch pepper
1 (15 ounce) can sliced peaches, drained
1 tablespoon vinegar
1 tablespoon ketchup
1/4 cup brown sugar

DIRECTIONS
Preheat the oven to 350 degrees F (175 degrees C).
In a medium bowl, mix together the ground beef, egg, milk, onion, bread crumbs, salt and pepper. Press into a 9 inch pie pan like a crust. Prick meat all over using a fork.
Bake for 25 to 30 minutes in the preheated oven. Remove from the oven, and pour off any excess fat. Arrange the sliced peaches over the beef. Mix together the vinegar, ketchup and brown sugar, and spoon over the top of the peaches.
Bake for an additional 20 minutes. Let stand for at least 10 minutes before
serving.
MRS. FIELD CHEESECAKE BROWNIE CUPS
I don't especially like Mrs. Field's cookies, at least as purchased at the grocery, all pre-packaged and nothing like one would find at a bakery or mall bakery store front. I do like cupcakes that are often referred to as "black-bottom" cupcakes. These are usually small cupcake affairs that involved a cake mixture with cream cheese in the center, perhaps a chocolate topping.
This recipe looked like something I would like and I almost did.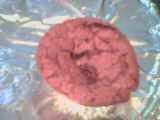 Ingredients:
3 Tbsp. Butter Softened
2 - 3oz Package Cream Cheese Softened
1/3 C Sugar
2 Tbsp. Flour
1 tsp. Vanilla

Mix all ingredients and blend well, set aside.

Brownies
2 C. Sugar
1 1/4 C. of Flour
1/4 tsp. Salt
6 Tbsp. Cocoa
4 Beaten Eggs
3/4 C. Vegetable Oil
1 tsp. Vanilla
Cupcake Cups

Preparation:
Mix all ingredients together until smooth. Reserve 1/2 cup of brownie batter
for topping cream cheese mixture. Fill cupcake cups 1/2 full, spoon cream cheese mixture on top of the brownie batter until the cupcake cup is 3/4 full.

Top with a scant tsp. of brownie batter. Place in a preheated 350 degree oven
between 20 - 25 minutes until done.
Again I baked the cupcakes using the stated recipe time but this time the damn things emerged with a very gooey center. Now perhaps this is the plan and a little goo in this sort of recipe is expected. It's expected of the finished product is what I'm saying here. The problem is the tops of the cupcakes completely caved in and, well the resulting product didn't look all that good.
Also, these cupcakes are extremely, and I do mean EXTREMELY sweet. Also part of the intent, I am sure. For those with an over-active sweet tooth these treats could be just the thing. I found that I can only eat about half of a cupcake at a time as the sugar overload is too much for me. As for that gooey center, well it's a little too gooey for me and next time I'd cook those things a little longer.
MORE COOKING/HOME ARTS HERE