Catching up on some holiday Pop Culture, we, of course, must discuss Gwynith Paltrow's attempts to bring snobbery to new heights.

A couple of surprises. One, a group nominated for a grammy surprises and next, why on earth was opera star Placido Domingo booed recently?

We've got a pic montage of very ordinary women transformed through the power of combs and makeup, to superstars.

Finally, heh, a new form of jellyfish discovered on the planet and you've just got to see what this creature looks like. It's real, I swear, but it resembles something very manlike.
Pic of the Day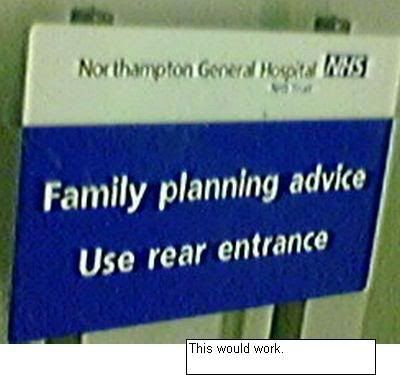 ---
Quote of the Day


Old age is like everything else. To make a success of it, you've got to start young.
-- Fred Astaire



Web Site Worth the Visit

Just In Case You Guys Weren't Sure

Okay, here's a test to determine if yon reader might be gay.

I must assume that this test is directed to males as one of the questions is whether the quiz-taker has ever kissed a guy. Which, ahem, I have.

But I am, I must remind, a female. Kissing guys for females is most times considered normal.

CLICK HERE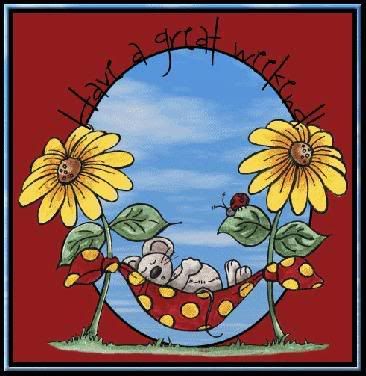 TIDBITS

Speaking of Males...Advice on Buying a Gift for One

Rule #1: When in doubt - buy him a cordless drill. It does not matter if he already has one. I have a friend who owns 17 and he has yet to complain. As a man, you can never have too many cordless drills. No one knows why.

Rule #2: If you cannot afford a cordless drill, buy him anything with the word ratchet or socket in it. Men love saying those two words. "Hey George, can I borrow your ratchet?" "OK. By-the-way, are you through with my 3/8-inch socket yet?" Again, no one knows why.

Rule #3: If you are really, really broke, buy him anything for his car. A 99-cent ice scraper, a small bottle of de-icer or something to hang from his rear view mirror. Men love gifts for their cars. No one knows why.

Rule #4: Do not buy men socks. Do not buy men ties. And never buy men bathrobes. If men really wanted to wear bathrobes, they wouldn't have invented Jockey shorts.

Rule #5: You can buy men new remote controls to replace the ones they have worn out. If you have a lot of money buy your man a big-screen TV with the little picture in the corner. Watch him go wild as he flips, and flips, and flips.

Rule #6: Do not buy any man industrial-sized canisters of after-shave or deodorant. I'm told they do not stink - they are earthy.

Rule #7: Buy men label makers. They are almost as good as cordless drills. Within a couple of weeks there will be labels absolutely everywhere. "Socks. Shorts. Cups. Saucers. Door. Lock. Sink." You get the idea. No one knows why.

Rule #8: Never buy a man anything that says "some assembly required" on the box. It will ruin his Special Day and he will always have parts left over.

Rule #9: Good places to shop for men include Northwest Iron Works, Lowes, Home Depot, John Deere, Valley RV Center, and Les Schwab Tire. NAPA Auto Parts and Sears' Clearance Centers are also excellent men's stores. It doesn't matter if he doesn't know what it is. "From NAPA Auto, eh? Must be something I need. Hey! Isn't this a starter for a '68 Ford Fairlane? Wow! Thanks."

Rule #10: Men enjoy danger. That's why they never cook-but they will barbecue. Get him a monster barbecue with a 100-pound propane tank. Tell him the gas line leaks. "Oh the thrill! The challenge! Who wants a hamburger?"

Rule #11: Tickets to a football game are a smart gift. However, he will not appreciate tickets to "A Retrospective of 19th Century Quilts." Everyone knows why.

Rule #12: Men love chainsaws. Never, ever, buy a man you love a chainsaw. If you don't know why-please refer to Rule #8 and what happens when he gets a label maker.

Rule #13: It's hard to beat a really good wheelbarrow or an aluminum extension ladder. Never buy a real man a step ladder. It must be an extension ladder. No one knows why.

Rule #14: Rope. Men love rope. It takes us back to our cowboy origins, or at least The Boy Scouts. Nothing says love like a hundred feet of 3/8" manila rope. No one knows why.

Alleged New Species of Jellyfish Discovered
It could well be that this is a joke and that this strange-looking jellyfish is not new at all. It does, nonetheless, exist under the sea and one can't help but notice ...
From Unknownhighway.com:
Can a Grammy Award Save the Dixie Chicks?
The country/western buying public got a hair up its butt about country/western singers going overseas and knocking the US of A, without which they'd be nothing at all.
So the American public stopped buying their records.
But oh my how the Dixie Chicks fought back.
Heh. It didn't work.
Not only did the fickle American public refuse to buy these traitors' records, the American public took a beating from the Media elite who harped and nagged at us that we were just plain unfair. As if even the mighty Media elite can tell us idiots out here in la-la land where the hell we should spend out own damn money.
Right now the Media Elite is all busy trying to shove Barak HUSSEIN Obama down our throats and, heh, I'm betting us silly fools won't choose him via the voting booth and then I suppose they'll harp and nag at us again for not voting the way they think we should.
From CNN.com:
-- The Dixie Chicks may have been "Not Ready to Make Nice," but the Recording Academy was nice to the country-pop trio, giving them nominations in the top three categories for the 49th annual Grammy Awards.

The Chicks were nominated for album of the year for their CD "Taking the Long Way," as well as record of the year and song of the year (a songwriter's award) for their single "Not Ready to Make Nice."
The nominees for record of the year are Blige's "Be Without You," Blunt's "You're Beautiful," the Dixie Chicks' "Not Ready to Make Nice," Gnarls Barkley's "Crazy" and Rae's "Put Your Records On."

The nominees for song of the year are Blige's "Be Without You," Carrie Underwood's "Jesus Take the Wheel," the Dixie Chicks' "Not Ready to Make Nice," Rae's "Put Your Records On" and Blunt's "You're Beautiful."

album of the year nominees include Gnarls Barkley ("St. Elsewhere"), John Mayer ("The Continuum"), the Red Hot Chili Peppers ("Stadium Arcadium") and Justin Timberlake ("FutureSex/LoveSounds").
Like "Brokeback Mountain", another Hollywood offering jammed down our politically correct throats that went nowhere, if the American public doesn't take the bait, then move on to Plan B.
Which is to award the chosen of the Celebrated and Media Elite with all sorts of awards that only the Elite can give.
Heh. Let's see if the Dixie Chicks win all the awards being showered upon them despite poor record sales and cancelled concerts. And if they do, heh, let's see if the stupid American public is fooled.
I don't think so. Silly us. We'll probably STILL continue to NOT buy the Dixie Chicks' records and sooner or later, folks, the center of the REAL power will be known. For without record sales, no matter how many awards and words of unfettered praise, this group goes nowhere.
Speaking of the Traitorous Celebrated Elite
Can there possibly be, folks, anyone more self-centered and vapid than one Gwyneth Paltrow?
From Michelle Malkin.com:
"I love the English lifestyle, it's not as capitalistic as America. People don't talk about work and money, they talk about interesting things at dinner," the Shallow Gal was quoted as telling NS, the weekend magazine supplement of daily Portuguese newspaper Diario de Noticias. "I like living here because I don't fit into the bad side of American psychology. The British are much more intelligent and civilized than the Americans," the 34-year-old reportedly mused.
At least the Dixie Chicks didn't try to have it both ways. For even as her bash of the United States, which gave both her mother and father a fine life and subsequently, spoiled Gwyneth, the child was out and about and denying she said any such thing about America. Supposedly Gwyneth had a problem with her Spanish and she says she was misquoted.
Michelle Malkin begs to differ:
In January 2006, …"I love the English way, which is not as capitalistic as it is in America. People don't talk about work and money; they talk about interesting things at dinner parties. I like living here because I don't tap into the bad side of American psychology, which is 'I'm not achieving enough, I'm not making enough, I'm not at the top of the pile.'"

In February 2006, Paltrow was quoted in Britain's Star magazine again disparaging American intellect and decorum: "Brits are far more intelligent and civilised than Americans. I love the fact that you can hail a taxi and just pick up your pram and put it in the back of the cab without having to collapse it. I love the parks and places I go for dinner and my friends."

In 2005, she was quoted on the New York Post's Page Six: "I've always been drawn to Europe. America is such a young country, with an adolescent swagger about it. But I feel that I have a more European sensibility, a greater respect for the multicultural nature of the globe." She was also quoted that year explaining her decision to move to London to the New York Daily News: "I just had a baby and thought, 'I don't want to live there.'" International press reports had her deriding "Bush's anti-environment, pro-war policies" as either a "disgrace" or a "disaster."
Heh. So if Gwyneth had problem with her Spanish, what's her excuse for her anti-American quotes, in ENGLISH, as Malkin delineates above?
Hey, sweet Gwyneth. You've had a right nice life, dear child. Both of your parents succeeded handily here in America and note please, they succeeded in AMERICA, not your beloved England with way more class than us slob buckets here in America.
So do us idiots here in America a real big favor, huh. Stay the hell in Europe, walk your baby in the pretty parks, enjoy those anti-capitalistic friends of yours, bask in the multicultural conversations of the more mature Europeans.
AND STAY THE HELL OUT OF AMERICA!
Believe this, Gwyneth, America will get along just fine, just fine and dandy my childish sweet, without you.
As difficult as this may be for Gwyneth to believe.
BLIND ITEM FUN
From: 3 A.M. GIRLS/Eva Simpson & Caroline Hedley
ASKED

WHICH husky-voiced singer was thrown out of her local pub last week for using a racist slur against another drinker?
GUESSED
Marianne Faithfull

Joss Stone

The first husky-voiced vocaliste I'd think of is Bonnie Tyler
===============

Placido Domingo Booed at Metropolitan Opera House

Evidently this famous tenor decided to be a conductor.

From the NYSUN.com:

Placido Domingo was roundly and vociferously booed at the Metropolitan Opera House on Tuesday evening.

So why the booing during such a wonderful effort? Mr. Domingo's conducting had been the weakest link in the initial performance, and this evening brought his faults to the fore. During Act I, Ms. Netrebko let loose in the Mi chiamano Mimi section, expanding and elongating her phrases to their most delicious and emotionally intense lengths. She did not so much intone these phrases as caress them. In order to fully realize her artistic vision, she allowed each phrase to develop organically, unhurriedly, employing tasteful rubato and holding high notes expertly and impressively. But Mr. Domingo trudged along inattentively at metronomic speed, running noticeably ahead of his diva.

Maybe Domingo should stick to singing.

So Much Can Be Done With a Little Makeup and Fine Fashion

Message to impressionable young females across the fruited plains.

A pot of rouge, a curling iron and some fine fashion can turn any one of us ordinary schlubs into goddesses.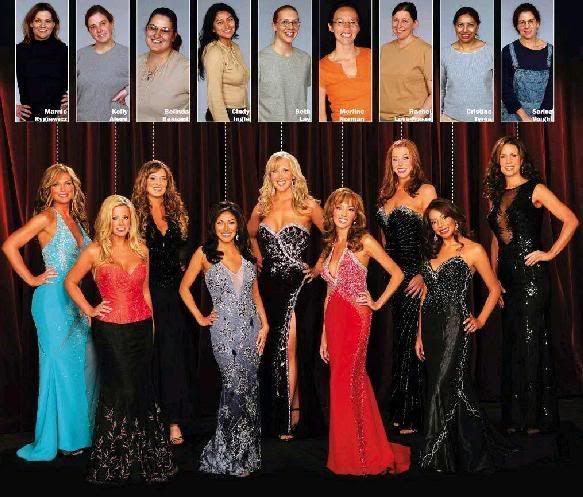 Understand this when admiring the beauties of Hollywood and the runway. In the mornings, they look just like you.

More Gossip/Speculation HERE

=============