We have two book reviews, two recipes, some miscellaney and, of course, cute granddaughter who lost two baby teeth!

It's "Reasonable Doubt" by Steve Vogel and "Unexpected Treasures" by Dr. Mikel Brown. The first is a True Crime, my fave book genre, the second is a compilation of wisdom that will improve your lives.

We have stuffed shells and tomato pie, tried and tested by yon Blogger.

Some miscellaney jokes and funnies, couple of pics and videos, hummingbirds, mosques and the Glen Beck ralley of 8/2010.
Pic of the Day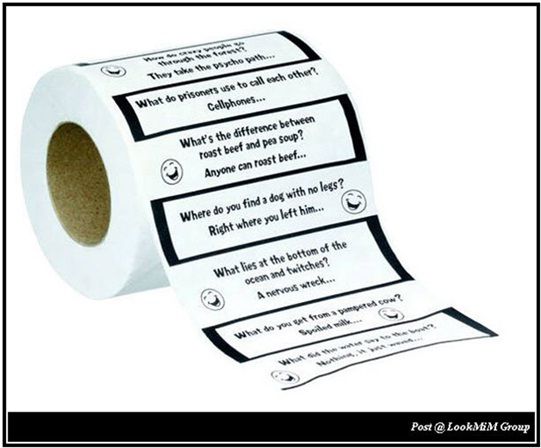 "Reasonable Doubt" by Steve Vogel
David Hendricks was a very religious man. He was, in fact, a leader of his church, a little known sect that met in parishioner houses instead of any church.
Hendricks had a great marriage to his wife Susan, and they had three children, Becky, Grace and Benjy.
This book is the True Crime story of David Hendricks' arrest, trial and defense for the horrific murder of his wife and small children, all bludgeoned to death with an axe, said weapon left on the bed of the bloodied and very dead children.
At times the narrative overwhelmed with the attention to crime minutiae. There were many chapters dedicated to the defense arguments as to how long it takes consumed food to be digested unrecognizable and why prosecutors got it all wrong with their claim that very identifiable mushrooms and pepperoni do not mean the eater was killed within hours of the meal.
Which is how it happened, so the prosecution alleged.
Susan Hendricks went out the night of the murders to attend a wedding shower. David minded the children, taking them to Chuck E. Cheese around 7:00 pm or so and just making the bookmobile to return some books at around 8:00 pm. The children ate, as would be expected, pizza at this famed pizza place.
David Hendricks left, he alleged, at around 10:30 pm for a business sales trip many miles away, a trip for which there had been no appointments made in advance for David to pitch his orthopedic device. David does not recall locking the sliding glass door leading into his house from his deck.
After David kissed and bade his family goodbye, the defense asserted that evidently some thieves entered through the unlocked sliding door, robbed the place as there were drawers obviously rifled through in their search for goods, then killed Susan Hendricks and all the Hendricks' children. This with an axe from their own home.
At least as David Hendricks alleges because he was by the time of the murders many miles away without a clue that anything was amiss in his house until the next day when he repeatedly tried to phone his wife and could not get a response.
I don't know or have I ever heard of Steve Vogel. This book was not recent by any stretch but it was right there on the shelf of my library and I hadn't yet read it. Vogel did an okay job with the book but hey, he's no Ann Rule.
Vogel provided some background of the defendant, for, make no mistake, David murdered his family because…what? He suddenly decides to make an out-of-town trip with no prior appointments made that any busy medicos would be prepared to see his pitch? He leaves his wife, already in bed so soon after returning from her wedding shower at 10:30 and all children sleeping soundly after a hectic night at Chuck E. Cheese and chasing the bookmobile all over town, and doesn't insure the doors are locked, in fact he leaves the sliding door unlocked? Most astounding, the thieves who supposedly broke into this most ordinary of neighborhood homes to viciously murder an entire family, didn't even bring their own weapons! They had to use the axe coincidentally found in the home. Not to mention valuable jewelry still left even after the staged rifling of various dressers and such.
The stomach contents of those children were a large part of the story. Because pepperoni and mushrooms were still identifiable as to what they were. Various scientists and medicos argued differently, but in order for a mushroom to still look like a mushroom when removed from the human stomach, death would likely have had to occur within two to three hours of consumption. Longer than that and the mushroom would look like the first part of its name…"mush".
Those children were wantonly axed to death around ten pm that night, less than three hours since they'd eaten that pizza and before David Hendricks, by his own admission, left for his trip hundreds of miles away for his "sales" presentations.
Either somebody murdered those children before David left on his trip or somebody broke into his house and did the deed while David was still inside.
The story of why David killed his family is intriguing. Perhaps because Vogel is a male author, it comes off as a bit dried and boring in the book. Ann Rule would have done a much more intriguing and compelling job with the tale.
It was about sex, religion, lies and a need to be free while keeping some sense of respect with family, friends and other church members.
Aa the concluding chapter of the book, Vogel does his best job of the entire narrative. At the beginning of the book Vogel vows he will present just the facts with no preconceived notions.
Thus the reader is presented, fairly, with the arguments of the defense. Cold sales calls are quite common in the medical profession we learn. I think of my busy doctors and to-the-second appointments and think how unlikely this is.
As to such as stomach contents, the arguments raged. The author's beginning vow to present all facts might have been a bad idea as after a bit I had to move on by all the experts testifying to how long a mushroom remains a mushroom after being digested.
Whatever the experts say, we've all been there and done that. Food does not always stay in the stomach like it should. Perhaps we've had too much to drink, perhaps a touch of food poisoning. My gut told me that if the mushroom as consumed by one of the Hendricks children still looked like a mushroom at the autopsy it probably wasn't that long ago since it was eaten. But then I'm no highly-paid defense expert, just a woman whose thrown up a time or two in the past 60 years.
The testimony of the orthopedic models took a lot of space in the book but this wasn't quite as boring as reading endlessly about stomach contents.
At the conclusion Vogel gives a very believable scenario as to how David Hendricks likely killed his wife and children. For there were some unexplained oddities about the crime, the most glaring being how on earth David could have engaged in such bloody carnage without leaving any blood in the drains in the house on any clothes found in the house or on his person.
The author gives a very believable reason for this as well.
It's a book worth the read for True Crime Afficiandos. It lacks the soft feminine insight of an Ann Rule but hey, there is only ONE Ann Rule.
==============
"Unexpected Treasures" by Dr. Mikel Brown
…"72 Ways to Uncover Your Hidden Wealth"
I'm a little embarrassed to admit that I thought this book was about such as Flea market type of items one might find in one's attic.
Heh.
Even after reading the book I still don't know how to categorize the prose in my confused mind.
Dr. Mikel Brown is, evidently, a self-help guru of some sort. The book cover itself asserts that Brown is:
President and CEO of CJC Enterprises, through which he conducts seminars and special events.
Not that there's anything wrong with this.
It was difficult at the beginning of my twilight years to find something in this book useful to me. Not that it wasn't a pleasant read; not that I didn't find myself nodding in happy agreement with the sentiments within, not that I didn't drift into memory-land with some of the bromides and holilies shared liberally throughout.
An example of such a bromide: "Become a Success Where you Are and you will be a success where you are going"
Hey, the book is chock full of these sorts of things and there's not a single lie in any part.
But I've already learned all the things of which Brown writes. There's not much new in it to us "older and wiser" folk.
I did enjoy, well "enjoy" might not be the correct word, but I did become immersed in Brown's story of his own divorce, the angst, the defeat. It was almost refreshing amidst all the upbeat happy hoopla that fills so many of the book's pages. It was calming, in a fashion, to know that he who could wipe away all the world's personal woes with his words too was in a hellish pit and had to climb out. Lectures are always more believable when coming from the experienced.
Brown's deep religious faith is evident on every page and for this I was thankful. For without our God no pretty words will change a thing.
If my review seems negative, I hasten to say…not so. I sat and imagined my own daughter reading the prose, how enlightened and encouraged she would be at the positive messages within. Accompanied perhaps by actual attendance to one of Dr. Brown's seminars I think this book could change lives infinitely for the better.
I ponder my own life, hardly passed by any measure but so much of my career is behind me, and I know that had I a chance to read and believe the words of wisdom and encouragement contained between the covers of this book I would have been better served. Had I chose to be a success where I was I would have been so successful where I was going. This is not to say I wasn't a success, but the message of pride of place and position was not lost on my older self. It sure was on the younger me who only wanted to get beyond the bottom rungs of a career ladder to quickly ascend to the top.
I'm not sure that such messages would have changed the way I lived my life but I'm quite sure I would have been happier about it all.
Thus I'd not only recommend this book to readers needing optimism and hope, I'd encourage readers to seek out Dr. Brown and combine the book with his seminars.
It could never, under any circumstance or scenario imaginable, hurt.

Stuffed Shells
It's been ages since I posted any cooking posts but of late I had occasions to cook more so than more recent years in that a)I am not hospitalized but was for a coronary bypass and b)husband was in hospital two recent times for many weeks but he's home now, mostly healed.
Thus with an eye and ear on the Sunday political talk shows, I can now cook away and try different recipes, now minding such as cholesterol and triglycerides.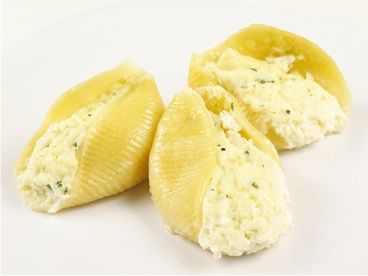 I liked the idea of stuffed shells as one, two at the most, make a very nice entrée for an individual while the remainder of the recipe can be frozen for future use.
The seafood called for in this recipe is substantial. I am not at all sure how many ounces or what quantity is being called for with that line "three cans lump crabmeat, drained". Around these parts, and with this cook directly from the King of crab states, Maryland, lump crab meat comes fresh from the grocer's seafood section, usually in a container of about 8 ounces, sitting on the packed iced part of the seafood area. The cans of crab meat called for in this recipe appear to be things pulled down from the canned goods shelf though I cannot imagine such a thing.
I used about ½ pound of fresh packed crab meat…and it ain't cheap folks. But like I say, two of these shells make an entrée for me along with a salad, side vegetable, and biscuit or bread item. All told the recipe will yield about 20 stuffed shells and they do freeze well. This becomes ten entrees, worth the cost as I estimate.
Cream cheese stuffed shells appetizer

1 pkg-12 oz- jumbo pasta shells

2 pkg-8 oz each-cream cheese, softened

1/3 cup mayo

2 tsp sugar

1.5 tsp lemon juice

Salt

Pepper

Little cayenne pepper

3 cans lump crabmeat, drained

1.2 pb frozen cooked salad shrimp, thawed

12 green onions, finely chopped.

Cook pasta according to package directions; drain and rinse in cold water. Cool to room temperature.

In a large bowl, combine the cream cheese, mayo, sugar, lemon juice, salt, pepper and cayenne. Gently stir in the crab, shrimp and onions. Stuff shells, about 2 tbsp in each. Cover and refrigerate for at least one hour.
Tomato pie
In all of summer time absolutely nothing is better than tomatoes, though watermelon and cantaloupe are close seconds. Corn on the cob zooms in behind a close third.
This is a great recipe and by using the reduced-fat items, calories and fat are kept to minimum.
Ingredients

1-1/4 pounds plum tomatoes (about 5 large), cut into 1/2-inch slices

1 pastry shell (9 inches), baked

1/2 cup thinly sliced green onions

2 tablespoons minced fresh basil

1/4 teaspoon salt

1/4 teaspoon pepper

1/2 cup reduced-fat mayonnaise

1/2 cup shredded reduced-fat cheddar cheese

2 bacon strips, cooked and crumbled

2 tablespoons shredded Parmesan cheese

Directions

Place half of the tomatoes in pastry shell. Top with onions and remaining tomatoes. Sprinkle with the basil, salt and pepper. Combine mayonnaise and cheddar cheese; spread over tomatoes, leaving 1-1/2 in. around the edge. Sprinkle with bacon and Parmesan cheese.

Bake at 350° for 30-35 minutes or until tomatoes are tender. Yield: 8 servings.

Hummingbirds Busy Gassing Up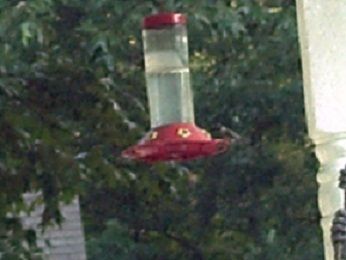 In late August on through September of every year, the thumb-sized hummingbirds must begin to tank up for the migration to the warmer climes around Costa Rico and such.
I marvel at the many hummingbird pics and videos that show feeders packed with hummingbirds, all happily feeding together, flitting about, little bird angels of joy for this sugar water so sweetly humanly provided.
Not anywhere I've ever put up a hummingbird feeder.
For these guys fight like the dickens, more than I've ever witnessed by the mighty raptors and predators of the avian world. Falcons are positively peaceful compared to a hummer protecting its feeder.
They zip through the air, their mighty squeaks filled with warnings of attacks upon.
It's funny, really, but they are not kidding. The "owner" of the feeder, and I've no idea how ownership is determined, will alight upon some high and obvious leafy branch. Just as soon as another hummer should approach the cherished feeder…whoosh. The owner takes off from its watchtower and swoops over and will, if the offender doesn't move, ram directly into it, knocking it off the feeding perch.
Someday I'll get it on tape. For now, below, a small video of a hummer circling and enjoying the porch feeder here in Serendipity Shore.
Speaking of Mosques Nobody Wants…
Heh.
I recently applied for a building permit for a new house.

It was going to be 100 ft tall and 400 ft wide with 9 turrets at various heights and windows all over the place and a loud outside entertainment sound system. It would have parking for 200 cars and I was going to paint it snot green with pink trim.

The City Council told me to go to hell.

So I sent in the application again; but this time I called it a Mosque.

Work starts on Monday...
The Glen Beck 2010
I admit I chickened out.
For there is a 9/12 patriots organization near me here in the swamps of Delaware. I have a couple of friends who were making the journey.
It was to DC. Astounding crowds were expected. DC is very hot in the summer. I am a heart patient. I don't walk as fast as I once did and at times creaky joints come upon me. Emails were flying back and forth that due to the crowd size the bus transporting us might not be able to pick us up at the Lincoln monument. In such a case, we'd have to walk over a mile just to catch the Subway to get to Union Station where the bus would be waiting.
I got way too worried about it all.
At any rate, I did watch it on CSpan and there were at least a half a million people there.
And no they were not bigots. They were peaceful loving well-behaved middle Americans who carry this country on their backs. Make no mistake, a message to the politicos was being sent.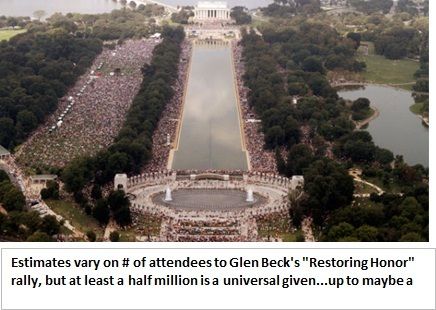 Bill Colley is a local talk show host in these parts. He attended the trip.
Below, another narrative of the rally.
I am reflecting on my trip to the Glenn Beck rally yesterday. It was a wonderfully long inspiring day. After getting up at 1:30 and getting on the bus with my band of 50 brothers and sisters to make the trip to Washington, I was looking forward to a day of companionship and motivation. I was with a great group of patriotic nice people. We met hundreds of like minded individuals and shared our thoughts and dreams. Afterward we listened to the music and waited for some of the traffic to clear out. We thought we would go to the same place that we were dropped off. That was not to be. Rev. Sharpton decided he wanted to close the streets around Washington and we could not get out. So we decided to walk to the World War 2 Memorial and see if the buses could get to us. Well that was not to be either. We then had to head over to the other side of the Washington Monument. Now I was getting concerned. My little band of brothers and sisters were older and I wasn't sure how they would make it but they bravely forged ahead. Wrong move. By the time we got to the Washington Monument I knew we were in trouble. One of our members was not looking good at all and I was starting to panic. The buses were another block over and he couldn't make it. I am on the phone with the bus driver begging him to break the law and come get us and watching our member look even worse. A deranged man carrying an offensive sign decided to pick on the group and give them a hard time. Meanwhile across the street is the Al Sharpton march.

This is where Glen Urquhart stepped in. He had joined the group in Washington and was going back with us. He got the group together, had them sing Amazing Grace, and walked up and shook the hand of the man that was confronting the group, completely diffusing the situation. After the man went away, Glen went over to the Park Police office to see if they could help. No luck there. The bus driver walked over to us and said he could not get the bus over to us. Glen and one of our other younger members half carried the older gentlemen over to the bus and we loaded up and were on our way. Once on the bus someone else was passing out gatoraid to the older folks and we where checking to make sure they were ok. It didn't spoil the day and it made me proud the way everyone pulled together to get us out of there.

To me, what Glen did was an example of leadership. He saw I was overwhelmed, there was a potential of danger to the group, and he stepped in took control of the situation and handled it better than I could have. That is why I am proud to know Glen Urquhart.
Katrina Drivel
Oh please.
This past weekend was the fifth anniversary of Hurricane Katrina and by the blather all over the airways you'd think America never lived through a hurricane before.
I am so glad that within a few days of that hurricane I created my own special Katrina Blog. In it I documented the truth about that big event that was more about the LEVEES THAT BROKE than the Cat 3 storm.
Below some links to other significant posts that I made AS THEY HAPPENED. May Kaitlyn know the truth because the lies were all over the place this past "anniversary".
Letter to Granddaughter about Kaitlyn-9/6/2005
9/8/05-Folk Wisdom from the Storm; New Lyrics to the Battle of New Orleans
9/9/05-All Katrina Gossip-Sean Penn/Michael Jackson
9/12/05-Debit Cards/Hillary's Katrina Commission
9/20/05-Katrina Kills Natalee Holloway
9/22/05-What Will Become of New Orleans?
10/18/05-The TRUTH About the Convention Center
10/25/05-Ray Nagin All Atwitter
11/1/05-WILMA/Katrina and Pets
11/15/10-Katrina evacuees murder Good Samaritan
12/6/05-Katrina Changes Political Climate in Louisiana
1/7/06-Myths of the Hurricane Katrina now shattered
1/18/07-Major Crime Wave in New Orleans
9/17/07-Two Years AFTER Katrina...Still Not So Much
11/5/07-After Katrina Louisians Elects REPUBLICAN Governor!
9/18/08-Gustav and dig the comment by a liberal idiot
I first saw the documentray last night .I was filled with so many emotions. It was really a first hand look at what the citizens of new orleans had to go through because of the government.
Granddaughter Loses TWO Teeth!
Ain't she just cuter than all get-out?
=================
A Brain Infection? A Medical Journey Surpassed by Few
A Medical Odyssey to a Quadruple Heart Bypass
My Twitter Page, I post all Blog posts there with the link