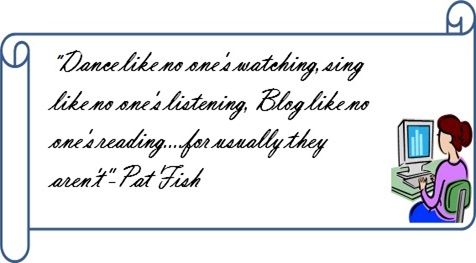 iCatching up on the gardens this week we've lots of pics of the plants this spring of 2011. It's good but there's some horticultural editing needed.

Here's a movie review of RIO, an animated film as pretty to watch as too the joyful plot. With an amusing story of a "Blue" bird that visited my own modest backyard.

We've got a book review of a book that's nebulous as to weather it's fiction or non-fiction. It's True Crime, the story of a cabal of murder investigators of the highest merit. They solve the unsolved crimes of the era and they're quite a group. It's "The Murder Room" by Mike Capuzzo.

Kaitlyn updates with some pics of priceless flea market finds, the tale of Williamsburg, and a story of pee on the porch that will bedevil.

Guest writer Michelle updates about her job and…crickets?
Pic of the Day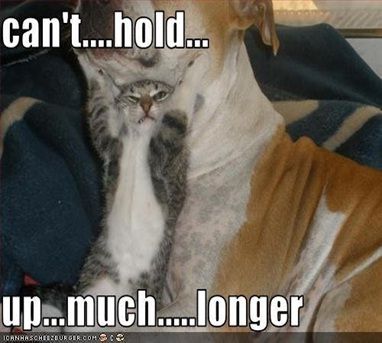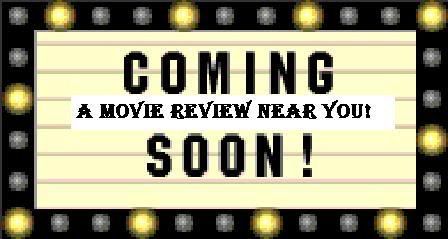 Rio-Astonishingly Colorful Characters
-
Official web site for this movie
IMDB web site for this movie
I've yet to attend the showing of an animated feature without noticing the resemblance of some of the characters to real and famous people. I could swear the little boy in "Rio" looked like Barack Obama. But I won't hold it against him or the movie.
A few other characters looked very familiar but I couldn't put a name to them.
I went to see this movie with daughter and granddaughter. First test, the movie kept the 7-year old interested, was not violent or sexual in any way, had a happy storyline and had the appropriate amount of action scenes as required to keep the young interested, to not lose them in boredom.
Cast overview, first billed only:
Karen Disher ... Mother Bird (voice)
Jason Fricchione ... Truck Driver (voice)
Sofia Scarpa Saldanha ... Young Linda (voice)
Leslie Mann ... Linda (voice)
Kelly Keaton ... Bookstore Customer / Lady Tourist (voice)
Jesse Eisenberg ... Blu (voice)
Wanda Sykes ... Chloe (The Goose) (voice)
Jane Lynch ... Alice (The Other Goose) (voice)
Rodrigo Santoro ... Tulio / Soccer Announcer (voice)
Gracinha Leporace ... Dr. Barbosa (voice)
Jamie Foxx ... Nico (voice)
Will i Am ... Pedro (voice) (as will.i.am)
Phil Miler ... Aviary Intern / Waiter (voice)
Anne Hathaway ... Jewel (voice)
Bernardo de Paula ... Sylvio / Kipo (voice)
These movies are never the stuff of Academy Awards and they are formulaic. There must be a story line, there should be a chaste love interest ongoing, there should be a battle, however smallish, of good versus evil.
The degree to which one such animated movie is better than another is in nuance.
Rio had the most colorful characters of any recent animated movies I've chanced to see. First, the movie was about birds living in the heart of South America. Right there you've got a treasure trove of colorful and beautiful birds.
As an aside, and as a bit of serendipity which brings a smile to my face, the main animated character in this story is a blue bird named …well "BLU".
So isn't husband, who's hardly any dedicated bird watcher, sitting at the dining room table one day, eating his dinner in front of the sliding glass doors, when he suddenly and with great surprise shouts "What kind of bird is that?" I turned to watch and for 1/100th of a second I saw a flash of deep blue wings.
"The bird was completely blue!" husband shouted with surprise and joy. "It looked just like a cardinal only it was blue!"
Somewhere in my mind the species of that bird was tempting me but I walked away to muddle it through. And I was a bit jealous that it was husband, who never fills the bird feeders which had attracted the bird to begin with, saw it for a much longer time then to rub salt in the wound…"Here it is again!" he shouts, only when I got back to the big window the deep blue bird was gone.
It was an Indigo bunting, this within a week of having seen the movie RIO, which was about a beautiful blue bird which looked a lot like that Indigo Bunting.
Husband becomes a bit insufferable, giving me details on Indigo Buntings, which are related to cardinals, as he informed me in one such info session, thus I should not forget that his first comments were that the blue bird at the feeders resembled a cardinal, only blue.
The week before last husband spotted a pair of Orioles and I heard all about this for a week, but moving on.
For the record, I DID see a flash of those inky blue wings so technically, I saw it too.
For the record, sometimes I wonder if God doesn't have a sense of humor what with these whimsical things happening, like seeing a glorious blue bird I'd never seen before…me, a dedicated bird watcher, the same week I watched an entire movie about a similar bird.
For the record, God obviously has a touch of satire in Him for giving husband the bigger glance at one of His more beautiful creations.
The love interest involves BLU and a lady bird, as well as a human couple, the female of which is BLU's human owner.
Along with the beautiful birds that lend themselves quite well to color, there were playful monkeys, handsome drooling bull dogs, humans dressed in colorful costumes…the entire movie was as much a pleasure to the eyes as to the mind.

"The Murder Room" by Mike Capuzzo
-
So okay, let me say right plain up front, that I loved this book. Add to my joy that it was a selection by my book club and who knew that someone would choose a book about True Crime, my favorite book genre nowadays?
Well hey, even to this day I don't know if this book was fiction or non-fiction and frankly I don't want to know. I did find a couple of obvious errors as to the "true" crimes covered in the book, which makes me suspicious.
The Vidcoq society is a group of dedicated crime solvers that spring from all walks of criminal investigation genres.
Frank Bender is a sculptor, a man who "sees" victims, even if given only a partial skull from which to work. In the book, Bender is given credit for accurately picturing one of my more memorable true crime criminals, John List. Bender re-created List as he would look some 25 years after he committed his horrific crime.
List killed his mother, his wife and his two children, methodically and purposefully, one fine day. He then packed his bags and disappeared. According to the book, it was Bender who created the sculpture of how List would look so many years after his horrific murder spree.
Detective Richard Walter is an expert profiler, Bill Fleisher is a federal agent and serves as an organizer of many of the Vidcoq events. There are other members of the Vidcoq society but no one is permitted entry unless they come with an excellent reputation in their investigative field.
And these are real people, the VIDCOQ does exist.
Other famous crimes the VIDCOQ society allegedly investigated include Marie Noe, the woman who had eight babies of all ages die of SIDS. There's also a famous Pennsylvania crime of a young boy called "the boy in the box" an obsession by most investigators of that era.
I did find what I consider one factual error by the author. In the book, Capuzzo mentions that Ted Bundy was supposed to have buried a victim's head in his fireplace.
I frankly think I've read every word about Ted Bundy and never did I read such a thing. Ann Rule is considered the definitive expert on Bundy, having once worked with him and using Bundy's murder spree as the launch of her true crime writing career. Ann Rule never mentioned this head found in Bundy's fireplace.
So I'm not sure if all the detail in Capuzzo's book is the stuff of non-fiction.
Capuzzo does a terrific job of telling the story of the VIDCOQ society, interspersing stories of the many cases they work to solve throughout the book. There is also a good spread of pictures of both the victims written about in the book and the vaunted members of the VIDCOQ society.
Capuzzo also writes extensively about the grand detectives of the VIDCOQ society, providing clues to what makes them tick.
It's a good book, tightly written, action-packed, designed to keep the reader turning the pages.
==========

Kaitlyn's First Science Fair Project
So it's Kaitlyn's first science fair project while I have never done a science fair project before in my life.
I have attended a few science fairs and like to think I am creative enough to design one. In fact I DID come up with a great idea for granddaughter's science project, not that her mother paid any attention to me or anything.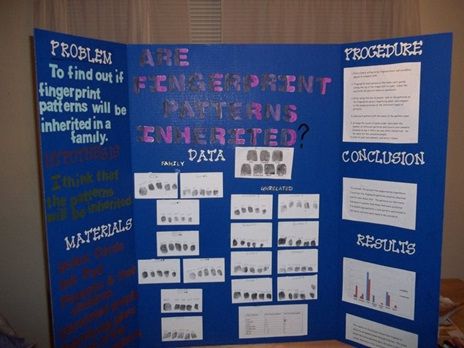 Kaitlyn's science project had a goal of proving or disproving that fingerprint ridges are hereditary. As I understand, the ridges of fingerprints are established during gestation. Identical twins do not have identical fingerprints thus fingerprints cannot be hereditary. Identical twins share the exact same genetic structure thus if fingerprint ridges were a genetic thing their fingerprints would be, well, identical.
My idea was also about heredity and was sheer genius, as I say so modestly.
Quite simply a science fair project could prove how two people with blue eyes could NOT produce a brown eyed offspring while two brown-eyed people could produce a blue-eyed offspring. My proposed project would involve four cups filled with paper slips indicating the "genes" of the parent. The project viewer would pull slips from the cups that would determine the eye color of the offspring. Enough selection of these slips of paper would have the blue eyed parents NEVER producing a brown-eyed offspring.
So okay, maybe you have to be there.
============
A Trip Back in American History
It was the first beautiful weekend of the spring of 2011. And everybody in the United States, as it would seem, decided to take a trip away from home, using the interstates to transport them away from their winter cabin fever.
Kaitlyn, her mother, and I gassed up the Jeep at ridiculous prices and at times sat in traffic jams while HOV(high occupancy vehicle lanes) sat empty and unused. It's what happens when bureaucrats take over the country.
We had a perfectly delightful time, some pics and video below. It was great fun to take Kaitlyn to Williamsburg. At the time there were colonial-clad characters then standing on corners reading proclamations and complaining about the over-reaching of King George. I, of course, complained about Obama and told Kaitlyn that THIS is how Americans felt about some all-important nothing burger thinking he could tell them how to live, what to drink, control them from afar.
It's the American way and I'm glad Kaitlyn got a chance to see it up close.
==============
Mother's Day 2011
Kaitlyn and her mother came down the Friday before Mother's Day in 2011 in that Year of our Lord. We had a perfectly delightful 24 hours together, including a trip to the movies (RIO), a pajama party that night, and a trip to the flea market, more on this later.
For now, let's talk about Kaitlyn's rather bizarre fascination with stepping in pee and what the hell is that all about.
Jo-Ann, my dog, is a well-trained and very clean dog. She does not poop in the center of our yard, but rather goes to the furthest reaches of the confines to do her business. She never urinates in the house and hasn't since a pup.
She is allowed to pee on the front porch, however, and in the garage should she be confined there as she is occasionally. Both of these areas have concrete floors and Jo-Ann knows she is allowed to pee on concrete floors. Besides, while Jo-Ann can sit by the sliding glass deck door that leads to the back yard and the humans in her surround understand what she's trying to "say", it's difficult for Jo-Ann to tell us that she needs to pee when she's on the front porch.
Rarely, but once in a while, Jo-Ann will get up and walk to the center of the porch, squat down, and pee. Again, the porch has a concrete floor and it doesn't take long for the urine to dry up. I'd much rather the poor pup pee and get relief rather than sit and suffer. She is getting just a bit up in years and it's not so easy for her to hold it as in younger days.
So Kaitlyn's sitting on the porch swing, I sit in a nearby chair, and her mother mows my front lawn. Jo-Ann gets up and squats down to pee.
Goodness, you'd think the dog performed a most humorous comedy routine as the 7-year-old laughed and pointed at the peeing dog. I explained the situation to Kaitlyn, that Jo-Ann is allowed to pee on the porch, but Kaitlyn's paroxysms of laughter barely paused.
To add to Kaitlyn's amusement, Jo-Ann's pee overflowed the porch floor proper and flowed down the steps leading onto the front porch. This fact gave Kaitlyn more joy and the plot to have her mother step in the pee was hatched.
"When Mommy comes up the steps she's gonna step in the pee," Kaitlyn told me in the most conspiratorial manner, her zeal at the impending event that would have her mother unsuspectingly walking through Jo-Ann's pee as she returned from her mowing chores causing the child to laugh and giggle. I too smiled a bit at such a silly thing bringing this child such great joy but it didn't stop there.
Because it takes a while to mow the lawn. Kaitlyn swung in the porch swing, constantly checking when her mother would be done to join us on the porch, walking through the dog pee first, you understand.
In fact, at one point my daughter stopped her mowing, turned off the mower, and stood, wiping her brow.
"Mommy, come on up to the porch," Kaitlyn shouted from her porch swing perch. "You need to take a rest."
What would appear to all the world as a concerned child pleading for her tired Mom to take a break from her labors was really, as I watched this bit of drama with bemusement, a child who was anxious to have her mother walk through the dog pee before the dog pee dried.
I asked Kaitlyn why the hell she thought such a thing so funny. She giggled. "You don't think that's funny?" she asked.
Well no. But then I'm not seven years old. I did think it funny that likely my daughter thought her child was just so solicitous and wanting her to take a break when that daughter just wanted her to walk through dog pee. I had every intention of informing my daughter later that afternoon not to be living under illusions that she had the world's most considerate child. Heh.
Anyway, below a gem I found at the flea market. Just some frou-frou that sit upon the floor. The dogs' wooden backs are flat and they lean up well against the wall.
Egad, what Americans will buy.
I think they're cuter than all get out.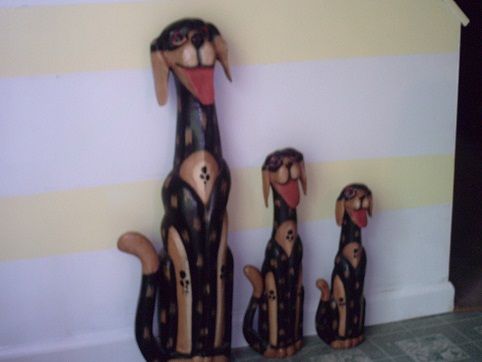 =============

Drivel: Work Update
It's been awhile since I checked in with you on how the work situation is going, so I thought tonight would be a good time to do that. First, though, I had some folks ask me what crickets sound like, so here's a link:
HERE
ED N OTE-Michelle is referring to THIS Blog post
You may need to copy it into your browser. When the page loads, there's a "Play Audio" green bar. Click on that and your media player should play the sound of a cricket singing to his lady love.
On to work!
The dust has settled and while we still don't have answers to a lot of things, some of it is okay. A bit is even more than okay.
I'm finding I really like my new team. My new Supervisor is supportive, and imagine my surprise when my first one-on-one didn't consist of what I was doing wrong or of her giving me a whole lot more work, but instead was a comfortable give-and-take of information. I was close to shocked when she asked me what was going well, and who she could recognize - either within our team or without - for going above and beyond.
Quite a bit different from that interim Supervisor a long time ago who told me what she really wanted was to get our conversation done so she could get to what she needed to do.
My peers are supportive, too, and patient with me as I ask dumb questions. The language they speak - Large Group - is sometimes very different from mine - Small Group - and occasionally I just don't get it. So I ask. And each and every time, a team member answers me and helps me understand. Usually within a few minutes.
When I met with my Supervisor that first time, she wanted to make sure I didn't feel like I was on an island. Every one of my teammates is in another site, about an hour's drive from my office. The people around me are no longer my team, even though quite a few of them are still friends and we help each other out as much as we did before.
I, too, was a bit worried about that island feeling, because when I was reporting to that site before, that's exactly how I felt. Alone. Uninformed. Outcast, even.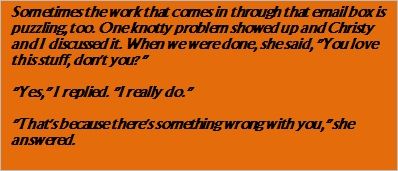 The first few weeks of this new structure were uncertain, but I didn't feel alone. I still don't, and I think it is my new team's support and consideration that are primarily responsible.
One of my new teammates has been assigned . . . strike that. Even the "assignments" are different. Instead of arbitrarily handing out work, my Supervisor offers anything coming in to the entire team. "I have x," she says. "It requires some skill with Word, and working with Legal and Marketing. Deadlines are the 15th of every month. Anyone interested?"
If no one signs up, *then* she'll assign it, but I haven't seen that happen yet. Instead, it's more of a "me first" "no, me" battle as the team decides who will get it. Once, I was still deciding if an item was something I could take when it was already gone.
Backup for SGRS was handled the same way. Christy volunteered, and she's been learning the monstrous Small Group Renewal System ever since. As she gains understanding around the daily, weekly, monthly and quarterly tasks, including the 60-item monthly checklist, she becomes more helpful to me. This week, she was manning the "help desk" email box associated with SGRS. I didn't have to step in hardly at all. I have to admit, I was a little lost not having my daily work from that to handle each day. (Turns out this was a good week not to have it, too, as I was so swamped I was in the office at 4:00am one day and around 5:00am for two others.)
Sometimes the work that comes in through that email box is puzzling, too. One knotty problem showed up and Christy and I discussed it. When we were done, she said, "You love this stuff, don't you?"
"Yes," I replied. "I really do."
"That's because there's something wrong with you," she answered.
You know it's a good team when something like that can be said and understood by both parties to be something almost endearing. Hopefully that comes across in this translation, because she not only didn't mean it as something bad, she also has some of that "something wrong," too.
Not only do I really love all that SGRS stuff, I also really like my new team.
Michelle
The Desk Drawer writer's exercise
list
====================

The Gardens of Serendipity Shore-Spring 2011
So the gardens of Serendipity Shore have matured, changed, gone out of control in some places.
Below, a picturesque tour of the gardens..
First, two older pictures of the gardens, below, the azaleas and the wigelia.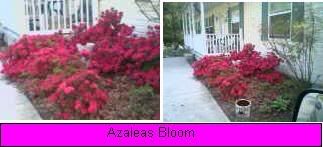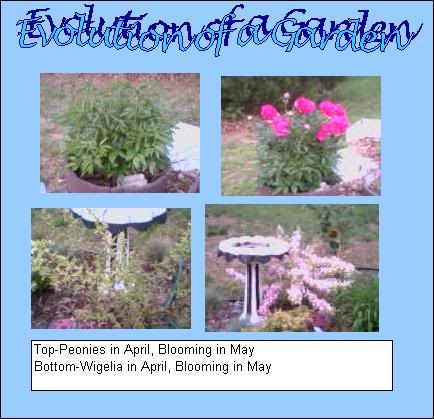 Below, a tour of the gardens this spring in this Year of Our Lord, 2011.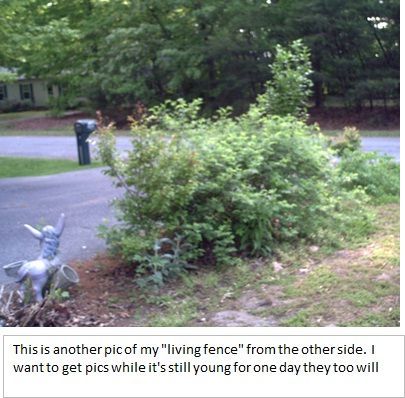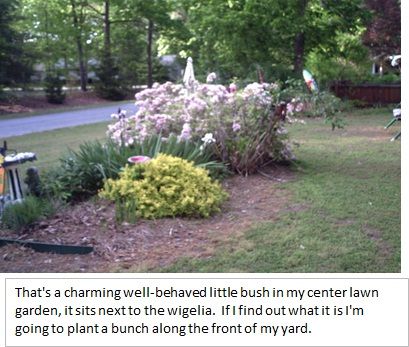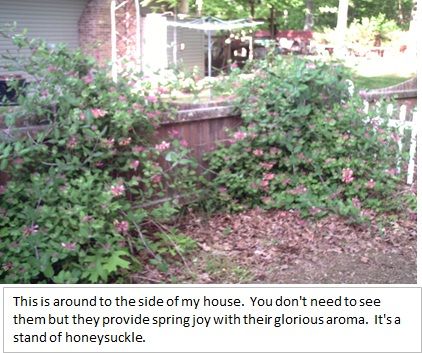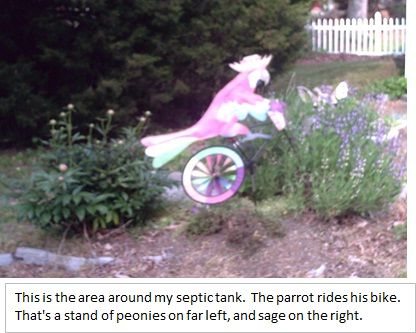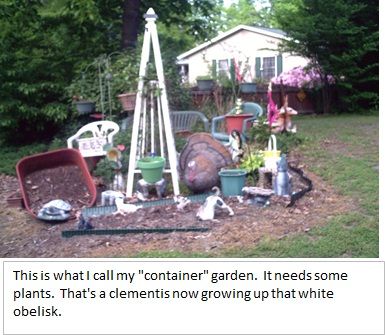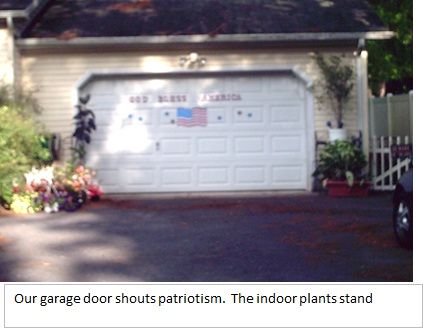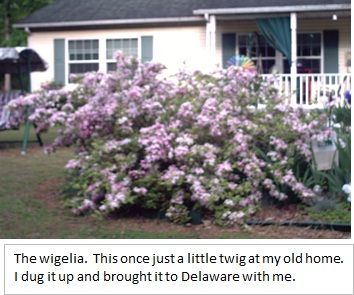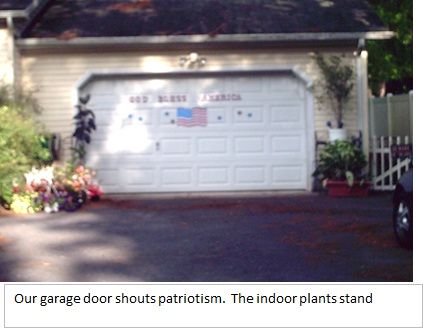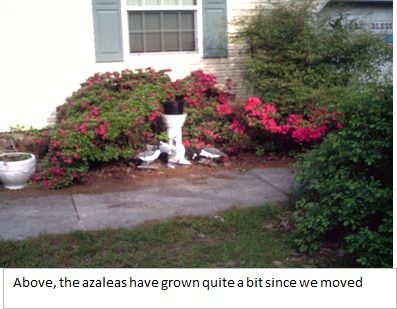 ==========
A Brain Infection? A Medical Journey Surpassed by Few
A Medical Odyssey to a Quadruple Heart Bypass
To My Townhall Blog
My Twitter Page, I post all Blog posts there with the link
My Face Book Page