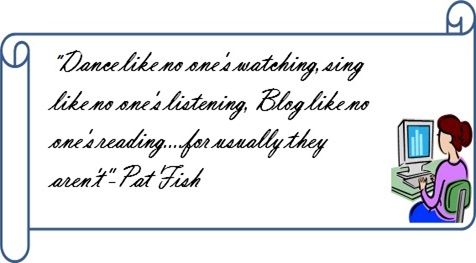 The National Chair of the Republican Party came to the swamps of Delaware last week. We've got some pics and video. Here's hoping that peace will once upon descend upon our local GOP that so disrupted our group during the candidacy of Christine O'Donnell.
We've got a book review of a book that tells a most amazing story. It might be a tale of a famous world's fair or it might be a shocking story of a serial killer. It mesmerizes, it teaches, it leaves the reader with so much to ponder. It's "Devil in the White City".
Some links to the many TV reviews from my column with The Morton Report, including The Bachelorette, The Next Food Network Star, Hell's Kitchen, many more.
Guest writer Michelle amuses us with tales of penguins, exercise and her WII.
Pic of the Day

"Take Back Delaware" Event Kicks Off With National RNC Priebus
This past Saturday, 8/20/11, husband and I attended an event featuring the Chairman of the National Republican Party. It was called the "Take Back Delaware" kick off. The plan is for the Republicans to get rid of the one party (Democrat) rule that is destroying this state. There is also the divide caused by former Delaware House member, Mike Castle, who continuously voted against the wishes of the Republican base. Christine O'Donnell unseated Castle in the Republican primary and the state's Republican party was ripped apart.
It took a lot of anguish and darn near pitchforks and tar, but eventually the Blue Bloods of the Delaware GOP were methodically removed from the State Chair on through the Sussex County Chair.
Below is a picture of the new Delaware State Chair-John Sigler. Sigler was once the President of the National Rifle Association and he replaced that awful, awful Tom Ross.
Below is a picture, blurry, of Reince Priebus, Chair of the National Republican Party.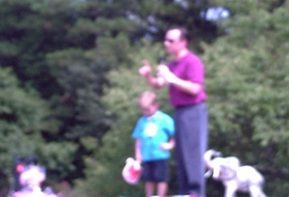 Sussex County Republican Chair introduces Delaware State Republican Chair-John Sigler.