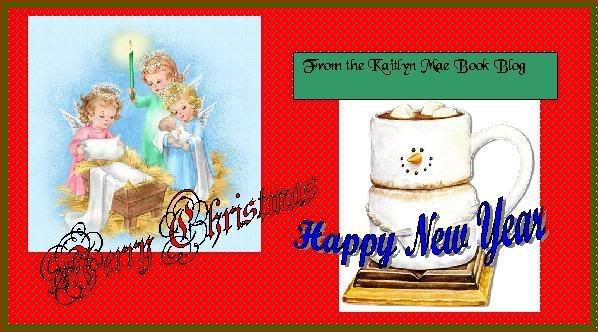 West Wing's John Spencer Died
Intriguingly, Spencer's character in West Wing also had heart problems. Spencer died of a heart attack this past Friday, 12/16/05. He played President Bartlett's Chief of Staff in West Wing and was featured recently as a Vice-Presidential candidate on the series.
This man was a very good actor and entirely too young to die.
I'm Speechless
Well I suppose I can still type out a few thoughts. Because the idea of a brothel for women, goodness, my mind has trouble grasping this.
More details.
Okay, I will keep an open mind.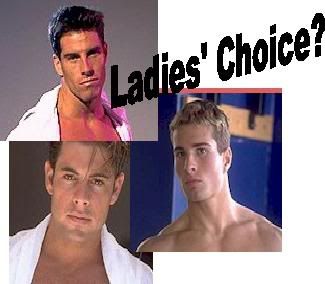 ~~~~~~~~~~
Finally, a "World Series" That Includes … The World!
This has great possibilities.
It's the
World Baseball Classic
and:
| | |
| --- | --- |
| | will feature the best players in the world competing for their native countries -- the US, Japan, Cuba, the Dominican Republic, Canada, Mexico, and others. The venues will be in Japan, Puerto Rico, and the US, with the final games in San Diego's Petco Park. |
~~~~~~~~~~
Golden Globe Nominees
Just the list for now. Although note that there are FOUR, count 'em four,
Desperate Housewives
actresses nominated for Best Actress. Strange.

Winners will be announced on 16 January at Los Angeles' Beverly Hilton
Hotel.

The full nominations are:

Best Movie - Drama
Brokeback Mountain
The Constant Gardener
Good Night, And Good Luck
A History Of Violence
Match Point

Best Actor - Movie (Drama)
Russell Crowe, Cinderella Man
Terrence Howard, Hustle & Flow
Philip Seymour Hoffman, Capote
Heath Ledger, Brokeback Mountain
David Strathairn, Good Night, And Good Luck

Best Actress - Movie (Drama)
Maria Bello, History Of Violence
Felicity Huffman, Transamerica
Gwyneth Paltrow, Proof
Charlize Theron, North Country
Ziyi Zhang, Memoirs Of A Geisha

Best Movie (Musical or Comedy)
Mrs Henderson Presents
Pride And Prejudice
The Producers
The Squid And The Whale
Walk The Line

Best Actor - Movie (Musical or Comedy)
Pierce Brosnan, The Matador
Jeff Daniels, The Squid And The Whale
Johnny Depp, Charlie And The Chocolate Factory
Nathan Lane, The Producers
Cillian Murphy, Breakfast On Pluto
Joaquin Phoenix, Walk The Line

Best Actress - Movie (Musical or Comedy)
Judi Dench, Mrs Henderson Presents
Keira Knightley, Pride & Prejudice
Laura Linney, The Squid And The Whale
Sarah Jessica Parker, The Family Stone
Reese Witherspoon, Walk The Line

Best Supporting Actor - Movie
George Clooney, Syriana
Matt Dillon, Crash
Will Ferrell, The Producers
Paul Giamatti, Cinderella Man
Bob Hoskins, Mrs Henderson Presents

Best Supporting Actress - Movie
Scarlett Johansson, Match Point
Shirley MacLaine, In Her Shoes
Francis McDormand, North Country
Rachel Weisz, The Constant Gardener
Michelle Williams, Brokeback Mountain

Best Director
Woody Allen, Match Point
George Clooney, Good Night, And Good Luck
Peter Jackson, King Kong
Ang Lee, Brokeback Mountain
Fernando Meirelles, The Constant Gardener
Steven Spielberg, Munich

Best TV Series (Drama)
Commander In Chief
Grey's Anatomy
Lost
Prison Break
Rome

Best Actor - TV (Drama)
Patrick Dempsey, Grey's Anatomy
Matthew Fox, Lost
Hugh Laurie, House MD
Wentworth Miller, Prison Break
Kiefer Sutherland, 24

Best Actress - TV (Drama)
Patricia Arquette, Medium
Glenn Close, The Shield
Geena Davis, Commander In Chief
Kyra Sedgwick, The Closer
Polly Walker, Rome

Best TV Series (Comedy Or Musical)
Curb Your Enthusiasm
Desperate Housewives
Entourage
Everybody Hates Chris
My Name Is Earl
Weeds

Best Actor - TV (Comedy Or Musical)
Zach Braff, Scrubs
Steve Carell, The Office (US)
Larry David, Curb Your Enthusiasm
Jason Lee, My Name Is Earl
Charlie Sheen, Two And A Half Men

Best Actress - TV (Comedy or Musical)
Marcia Cross, Desperate Housewives
Teri Hatcher, Desperate Housewives
Felicity Huffman, Desperate Housewives
Eva Longoria, Desperate Housewives
Mary-Louise Parker, Weeds

Best Mini-Series or TV Movie
Empire Falls
Into The West
Lackawanna Blues
Blackpool
Sleeper Cell
Warm Springs

Best Actor - TV (Mini-Series or TV Movie)
Kenneth Branagh, Warm Springs
Ed Harris, Empire Falls
Jonathan Rhys-Meyers, Elvis
Bill Nighy, The Girl In The Café
Donald Sutherland, Human Trafficking

Best Actress - TV (Mini-Series or TV Movie)
Halle Berry, Their Eyes Were Watching God
Kelly Macdonald, The Girl In The Café
S. Epatha Merkerson, Lackawanna Blues
Cynthia Nixon, Warm Springs
Mira Sorvino, Human Trafficking

Best Supporting Actor - TV
Naveen Andrews, Lost
Paul Newman, Empire Falls
Jeremy Piven, Entourage
Randy Quaid, Elvis
Donald Sutherland, Commander In Chief

Best Supporting Actress - TV
Candice Bergen, Boston Legal
Camryn Manheim, Elvis
Sandra Oh, Grey's Anatomy
Elizabeth Perkins, Weeds
Joanne Woodward, Empire Falls

~~~~~~~~~~
Nancy Grace Being Stalked
Found this somewhat amusing although I'll allow that it's probably not at all funny to Ms. Grace. But here's a woman that seems so completely in control. Were I a stalker I'd think I'd steer clear of this lady.
Details

NEW YORK - CNN talk show host Nancy Grace has obtained a court order that directs a mental patient she accused of stalking her to leave her alone.

The man is "apparently obsessed with Ms. Grace, believes that he loves her, insists that she can solve all of his problems and will help him to meet with Osama bin Laden," Grace's court papers say.

Grace got the temporary restraining order Wednesday, a day after she filed a request for a permanent injunction against the alleged stalker, Joseph Raymond Loegering who, court papers say, has been confined in a Manhattan hospital's psychiatric ward since Dec. 2.

A spokeswoman for Grace, Janine Iamunno, issued a statement Wednesday confirming the temporary restraining order was sought and was granted, but she had no further comment.
~~~~~~~~~~
We Really Could Care Less
But in deference to the most searched text string in 2005 being "Paris Hilton", we thought we'd throw this in.
Although I did know that Hilton and her friend Nicole had been on the outs. Heard it with my right ear one night on some gossip show or another. We didn't know that Paris broke up with her boyfriend.
Goodness, that was so neat, him having her first name as his name and everything.

Hilton Makes Peace Offering to Richie

Paris Hilton has offered her sympathy to her estranged friend and The Simple
Life co-star Nicole Richie, after she broke up with her fiance Adam 'DJ AM'
Goldstein.





Hilton was shocked when she heard the news last week, and understands the
pain Richie is going through after recently calling off her own engagement
to billionaire Greek shipping heir Paris Latsis.
~~~~~~~~~~
Came across the following while traveling the Internet. Found some good guesses and included them.
**UK The Mirror Blind Item 12/15**
ASKED
WHICH singer was forced to ditch her boyfriend by flunkies who thought he stood in the way of lucrative deals? The babe told pals it was the sole decision behind their split.
GUESSED
joss stone
===========
**NY Post Page 6 Blind Item 12/12**
ASKED
WHICH New York rock darlings are becoming notorious for their drug consumption? The band regularly utilizes the house drug dealer at a downtown hipster den, where one of the members often indulges his habit of seducing underage babes.
GUESSED
I'm guessing the Strokes.
==========
NY DAILY NEWS/RUSH AND MOLLOY....
ASKED
What erudite talk-show host is said to have moved in on the girlfriend
of his billionaire pal?
GUESSED
Has to be Charlie Rose, but I have no clue who the girlfriend or the
pal is.
GUESSED AGAIN
Reminder-Trump is not a talk show host.
Trump? That comment The Donald made about how his wife looking hidious
might be a sign of troble?
==========
~~~~~~~~~~
Ain't Love Grand?
This is probably more of a true crime item than a gossip item. Still that bit about becoming so smitten with a gal thirty years his junior is the stuff of gossip. He betrayed this country for her. The picture in the text indicates "Ms. Cheng's" birth name.
From Yahoo.com:

WASHINGTON (AFP) - A former US State Department official pleaded guilty to removing top secret government documents while conducting a "personal relationship" with a Taiwanese spy, the Justice Department said.

Donald Keyser, a former principal deputy assistant secretary of state for East Asian and Pacific affairs, also pleaded guilty to making false statements over his "undisclosed personal relationship" with a Taiwanese intelligence agent named as Isabelle Cheng, the department said.





The Justice Department said in a statement that Keyser could face a maximum sentence of eight years in prison. Each count carries a maximum fine of 250,000 dollars.

"Between 1992 and September 4, 2004, Keyser removed numerous classified documents from the State Department and transported them to his home in Fairfax, Virginia.

"In all, Keyser had over 3,600 documents in either hard copy or electronic form," the statement said.
~~~~~~~~~~
More Gossip/Speculation HERE
=============

Merryland Dems Try to Unseat a Sitting Republican Governor
I moved from Merryland right before that very liberal state elected Bob Ehrlich. I was delighted, of course, as that state drove me out with those high property taxes that were killing us.
So Ehrlich is now mining the thousands of public employees on the Merryland state rolls and getting rid of a lot of them. Of course the Democrats are howling over the loss of these fat cat political appointees but tell me why does the head of the Department of Public Works deserve a personal chef?
The flap at FreeRepublic.com has been ongoing almost a year now and it is a blatant attempt to frame and possibly impeach a sitting and lawfully elected Republican Governor. Remember, if the Dems can't win fair and square they then try to impeach or even jail their political opponents.
I've covered this matter on
this Blog post
as well as many others.
For I was signed into FreeRepublic when some fellow known only with a Freep name of MD4BUSH. This fellow entered the forum and began posting rumors about Baltimore's Mayor O'Malley. Rumors of infidelity, separate apartments, affairs with a local media personality, Sade Baderinwa. Of course I was all eyeballs as I like a good rumor as much as anyone.
Except MD4BUSH was really a Democratic operative who, via his posts to FreeRepublic and the use of that site's "Freepmail" lured an Ehrlich staffer into further discussions that cast a pall over the staffer, a Mr. Steffan. Who was later fired by Ehrlich.
It was all a set-up in other words. Eventually the Washington Post was lured into the story, evidently to publish the story of Ehrlich's staffer who was trying to destroy Mayor O'Malley.
Not that O'Malley and his extra-marital exploits don't make Clinton look like a piker but it's not good form for a staffer of the opposing party to be a part of spreading the word. That job should be left to Bloggers like me.
At any rate, the owner of the FreeRepublic web site, one Jim Robinson, has revealed the true identity of MD4BUSH, identified through the sign on records as required to post on the site.
The WAPO and the Merryland Democratic party are denying everything.
From WBAL news:

Last October, MD4Bush used private e-mails on Free Republic's Web site to coax a former aide to Gov. Bob Ehrlich, Joe Steffen, into discussing the personal life of Baltimore Mayor Martin O'Malley.
On Wednesday, relying on a source familiar with the postings, the 11 News I-Team revealed the e-mail addresses associated with the MD4Bush account. They include "ryanrock2004@yahoo.com," which was used to open the account. That address was then changed to "rodoherty@mddems.org," and then changed again to "brianwaverly@yahoo.com."

The O'Doherty e-mail address is the same one listed to Ryan O'Doherty at the time he worked for the Maryland Democratic Party. O'Doherty has denied any connection to MD4Bush.

~~~~~~~~~~
Below, more from the same source:

In his posting Thursday, Robinson claimed MD4Bush breached the agreement with Free Republic, arguing that MD4Bush targeted Steffen from the start by directing the very first MD4Bush posting to Steffen.

He accused MD4Bush of planting false rumors on the Web site, an apparent reference to the new dirt MD4Bush added to the O'Malley rumor story.

Robinson said MD4Bush also violated Free Republic's policy by providing account information to a third party. Miller said that is a reference to the disclosure by The Washington Post that its reporter signed on as MD4Bush, using the password supplied by an intermediary, to verify the authenticity of the private e-mail messages The Post had received.

Finally, Robinson suggested the whole MD4Bush affair is an attempt, in his words, to bring down a sitting Republican governor.

~~~~~~~~~~
More Delaware posts HERE
=============================

Time for Some Christmas Laughs
More pics of week HERE