Shatner Selling Kidney Stone
Why am I so skeptical about
this little bit of altruism
coming from the former Star Trek star? The man wants to sell his kidney stone via Ebay. Though he claims the proceeds will go to charity, how would we know that? We are to believe that Shatner will get the proceeds from the highest bidder and immediately turn it over to charity?
He has to plow through those silly Ebay rules that don't allow sales of body parts when all across the fruited plains there are charity auctions all ready to bid on Shatner's kidney stone for the direct benefit to the stipulated charity.
But no, those sorts of auctions might not have many takers for something so ugly as a kidney stone. Whereas there are a gazillion Star Trek fans out here in la-la land who would love to have Captain Kirk's kidney stone. Better to reach these fans via the auction of the masses.
Wethinks Shatner needs the money, pure and simple.

Shatner Wants To Sell Kidney Stone

William Shatner is hoping to persuade medics who removed his kidney stone to hand it over so he can sell it on auction site eBay. The actor, who played Captain James T. Kirk in Star Trek, claims the stone will become "the ultimate piece of Star Trek memorabilia." Shatner plans to give the proceeds of the sale to charity, but he has to cut through eBay red tape first - the website's rules are strict about the sale of body parts. The 74-year-old actor was taken from the set of his hit TV show Boston Legal last month, suffering from what was initially reported to be chronic back pain. But Shatner has since revealed he had a kidney stone, which he successfully passed after experiencing excruciating pain.
~~~~~~~~~~
The American Music Awards-Just a Little Pictorial Fun
No lengthy review here. Just some personal awards by no less an expert than me. Some argue there can be no less an expert.
My take and "awards" for the 2005 American Music Awards.
~~~~~~~~~~
It's Official. Martha's Been Cancelled
I am very surprised that NBC
will cancel Martha Stewart's Apprentice
this year. Seems to me the show didn't have a chance.
Of course Martha was never allowed to say "you're fired", that phrase that made Trump famous. And her hair never held the charm or allure of The Donald's.
Wethinks this country was fine with one
Apprentice
series but two were overkill. Trump's idea didn't work and already, like the loyal friend he is, he is distancing himself from Martha.

Trump's popular "The Apprentice" has given NBC an edge during its primetime period, and is being renewed for two more seasons, said industry sources.

Martha Stewart's copy-cat version, "The Apprentice: Martha Stewart," won't make it past Christmas, however.

The network said her final show will run Dec. 21, following the conclusion of 13 episodes that began in September. Ratings have been disappointing, data show.
~~~~~~~~~~
Michael's Arabian Adventures
Yes it's been a while since the story of
Michael Jackson's interesting run-in with a Dubai woman in a Dubai ladies room
became public. Where Michael was busy applying his make-up while in the ladies room (hint-Michael's not a lady) and attired in the female head dress of that country.
We must record the giggle here. For posterity.
Heh. The spin goes that Michael made a mistake and went in the wrong bathroom. Yet the woman was able to get a picture of him as he fixed his make-up.
Heh.
Yeah, right.

DUBAI — When she went to the ladies washroom in the Egyptian Court of Ibn Battuta Mall at 9.30 last night, 37-year old Latifa M. never imagined that she would come face to face with pop icon Michael Jackson, who walked in dressed in a T-shirt and trousers, with his head covered with the Emirati women's traditional head scarf Sheila.

The Tunisian, who is a teacher in a private school in Dubai, screamed in shock and ran out of the ladies room when she realised that the woman-like person was a man. She went back in to photograph the pop singer with her mobile phone, while he was busy fixing his make up.

This time it was the turn of Michael Jackson who ran after the Ajman-based teacher, to retrieve the pictures. The scene attracted the security of the mall, who tried to take the phone from Latifa, but she refused and asked for compensation, while the two women accompanying Jackson tried to convince her to sit in private and settle the issue.
~~~~~~~~~~
Jennifer Aniston "Man of the Year"?
Here's another celebrity story that seems incredulous.
"GQ" magazine names Jennifer Aniston, formerly of
Friends
fame, it's "Man of the Year". Then goes on to feature topless pictures of her "without her consent".
Kudos to Jen's PR person. What better way to get your topless pictures out there, and appropriate payment for same, then to have it combined with an "honor".
Poor Jen's not getting much movie business lately. Actresses with few job offers always have the fall-back of topless pictures. But there's always that concern about how to get them out there while maintaining dignity and without ruining future job prospects.
This "Gentlemen's Quarterly" thing is just great. Poor Jen, abandon by Brad Pitt who's gone on to a new famous woman, has had to recover from her heartbreak. She is, indeed, a "man" to be admired.
Heh.

Though the magazine is full of praise for Jen for showing "a lot of poise, unbelievable amount of grace and good humour this year" they're honouring it in a less graceful manner.

Topless pictures of the star will be appearing in the magazine without her
consent.
~~~~~~~~~~
Barbara Boxer Wrote a Book
Order it now, it's the feature book of this post!
You might want to read
this review, first,
because it's hilarious.
Barbara Boxer is known as one of the dumbest members of congress. Hey, we didn't say it, it's the popular scuttlebutt in political circles. Like the Californians she represents, her life and vision is somewhat different than the reality. Sort of a movie kind of thing.
Below a quote from this book,
A Time to Run
.
So "Ellen" was put on earth to save the endangered children?
Be afraid. Be very afraid.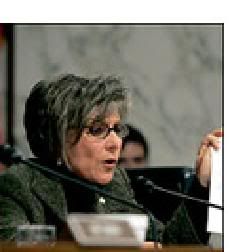 | | |
| --- | --- |
| | "That was a defining moment, when Ellen knew how she'd spend the rest of her life — that she'd been put here on earth to save its endangered children." |
~~~~~~~~~~
World's Ugliest Dog Dies
I covered one of Sam's winning stories
on my own Blog.
Now I am sorry to hear that Sam has died.
At a ripe old canine age of 15, very long for a small dog.
He might have been ugly but he took his questionable prizes with great courage.
Wethinks Sam should have been named GQ's "Man of the Year". If a woman can win the prize, why not a dog?

World's Ugliest Dog' Dies (From Associated Press)

SANTA BARBARA, Calif. -- A celebrity pooch named Sam has died. With a hairless body, crooked teeth and a tiny tuft of hair on his knobby head, Sam was billed as the ugliest dog in the world.

Owner Susie Lockheed said he died Friday, just short of his 15th birthday. Sam, who had his own Web site at SamUgliestDog.com, first captured ugliest-dog honors at a California fair in 2003 and had won the contest both years since.

~~~~~~~~~~
More Gossip/Speculation HERE
=============

Beau Biden WILL Be Crammed Down Delaware's Throat
Nanny Minner is determined to have Beau, son of Joe, be this state's next Attorney General. Only she didn't have the courage to outright appoint Beau to the post to replace the Attorney General leaving the post with the term unfulfilled. So she appointed the next in line to that post to fulfill the term. Then, we assume, Beau will actually run for the position. Then the great dead vote in Wilmington will usher the young Biden into the glory that is that Biden stranglehold on the state of Delaware.
Wethinks the deal with Danberg was that he would spend his next two years talking up Beau Biden for the position. Not that the seat in Delaware's Justice department-especially with an appointee filling the position- shouldn't be run in a non-partisan and shall we say, judicial type of manner. Instead the backroom deals have been made. Nanny avoids the criticism of an outright Biden appointment while the appointee gets to spend the remainder of the term hyping the Biden election for the post.
As if we Delaware idiots out here in la-la land can't figure this out.
Oh, and the Delaware GOP excoriated the whole nasty business but who cares? They are all RINOs.
Below, some quotes by Danberg. Who takes his job of getting Beau Biden elected quite seriously.
"For the Democrats, Danberg comes with a guarantee that he will not get in Biden's way with thoughts of running for the post himself. Danberg used to work on Joe Biden's campaign staff. 'I am a supporter of Beau Biden. He has announced that he's running, and I am glad to support him,' Danberg said." (Delaware Grapevine, "Minner Finds An Attorney General Almost Too Good To Be True" by Celia Cohen, Nov. 21, 2005)

"Mr. Danberg said he would not run for the seat in the November 2006 election. He said he would support the candidacy of Democrat Joseph R. 'Beau' Biden III, a Wilmington lawyer and son of Sen. Joseph R. Biden, D-Del., who announced last week he would seek the office in 2006." (Delaware State News, "New attorney general named" by Kate House-Layton, Nov. 22, 2005)

Danberg says he will not run for the office in 2006. He says the Democratic candidate is Beau Biden, who will have Danberg's full support. (WILM Newsradio, Nov. 22, 2005)

"Danberg said he has no plan to run for the office in 2006. 'Beau Biden is the Democratic candidate for attorney general in 2006 and he has my full support,' Danberg said." (The News Journal, "Brady's No. 2 named new attorney general" by Patrick Jackson, Nov. 22, 2005)
~~~~~~~~~~
Delaware GOP Still Supporting Castle
Well I don't suppose there's anything else they can do.
There is, however, something –I- can do.
First thing, I'm going up there in Georgetown where they have the GOP headquarters. Complete with a sign endorsing Mike Castle for his next term.
Mike Castle, Delaware's one and only Representative in the House of Representatives, voted a few weeks ago against drilling in ANWAR. ANWAR, inhabited by three penguins and a caribou and the locale of so much grief for no other reason but the Liberal Moonbats don't want America to be independent of Arab oil.
We gotta start somewhere folks. And drilling in the tundra for oil is not a bad thing and won't hurt the eco-system or harm the animals. It's all a ploy to keep America down by the communists disguised as environmental activists.
Castle, one of that cabal of "Main Street Republicans" who received a nice contribution for voting against drilling in ANWAR from George Soros. He's the Moonbat who supports the Democratic Moonbats.
So far as I am concerned Mike Castle stole my grandchildren's future with his betrayal. He's not going to get away with it. Next week I pay a little visit to the GOP in Georgetown. Maybe I get me a few signs, recruit me a few comrades. And we'll protest against Castle. Maybe call a few newspapers to come see the protest. Who knows.
I'm going to arrange it, however. Might take me a while. I know Castle thinks his treachery is flying under the Delaware radar and maybe it is.
For now.
Stay tuned because I'm just getting started here.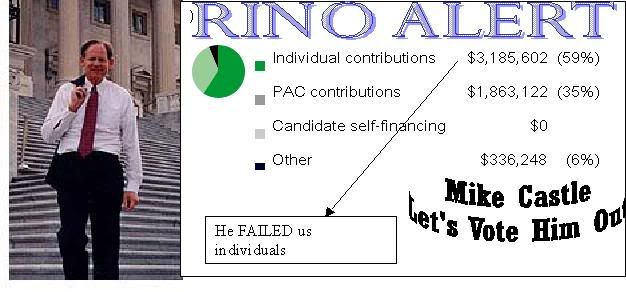 ~~~~~~~~~~
More Delaware posts HERE
=============================

You Gotta Wonder How This Happened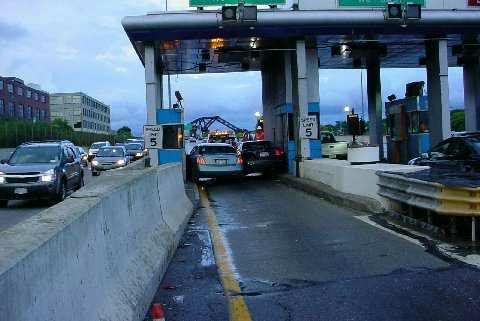 ~~~~~~~~~~
More pics of week HERE
=============