True Crime: Holloway update, the Fresno rape, the Phoenix shooters. A brother murders a brother and his family's odd reaction.
Pic of the Day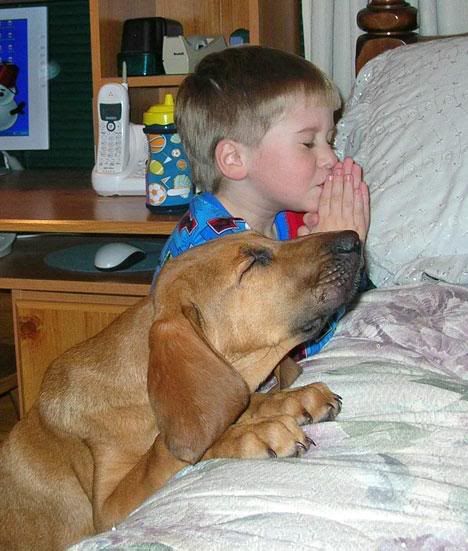 ---
Quote of the Day


I ask people, 'Which would you rather have, A million dollars, or a million friends that would each give you a dollar'..... No one has ever chosen the first."
- Skip Guindon



Web Site Worth the Visit
The Panama Canal In Action
I've always been fascinated by the Panama Canal. Once I watched a Discovery show on how it operated and it was mesmerizing. Ships actually have to go up a "staircase" of sorts, or "locks" as they're called.

The link below is a video of this very action and it's a very informative thing to see.

Panama Canal


TIDBITS
July 10, 2006 -- U.S. News and World Report has published its 2006 list of America's best hospitals.

Fourteen hospitals made the magazine's honor roll, with Johns Hopkins in Baltimore, Md., in the top spot. Here's the list:

1.. Johns Hopkins Hospital (Baltimore, Md.)
2.. Mayo Clinic (Rochester, Minn.)
3.. The Cleveland Clinic
4.. Massachusetts General Hospital (Boston)
5.. UCLA Medical Center (Los Angeles)
6.. New York-Presbyterian Hospital, The University Hospital of Columbia and Cornell (New York City)
7.. Duke University Medical Center (Durham, N.C.)
8.. Barnes-Jewish Hospital/Washington University (St. Louis)
9.. University of California, San Francisco Medical Center
10.. University of Washington Medical Center (Seattle)
11.. Brigham and Women's Hospital (Boston)
12.. University of Michigan Hospitals and Health System (Ann Arbor)
13.. Stanford Hospital & Clinics (Stanford, Calif.)
14.. University of Pittsburgh Medical Center

The list is based on various factors, including: the hospitals' reputation among board-certified physicians; quality-of-care measures such as ratio of nurses to patients; and in-hospital death rates for MedicareMedicare patients after taking into consideration the severity of the patients' illness.

Specialty Rankings

The magazine also ranked hospitals for 16 specialties. Here are the top three hospitals listed for cancer, heart and heart surgery, and pediatrics.

Cancer:
1.. Memorial Sloan-Kettering Cancer Center (New York)
2.. University of Texas M.D. Anderson Cancer Center (Houston)
3.. Johns Hopkins Hospital (Baltimore, Md.)

Heart and Heart Surgery:
1.. The Cleveland Clinic
2.. Mayo Clinic (Rochester, Minn.)
3.. Johns Hopkins Hospital (Baltimore, Md.)

Pediatrics:
1.. The Children's Hospital of Philadelphia
2.. Children's Hospital Boston
3.. Johns Hopkins Hospital (Baltimore, Md.)

----------------------------------------------------------


Brotherly Murder, Bodies Exhumed, an Unsolved Crime Solved?
This is really an odd case.
Dustin Ivey went missing one day and a search began. His brother, Richard Collier, found Dustin's body floating in a creek, his head bashed in by a blunt object.
This happened in 2004. The case was growing very cold.
Richard Collier was arrested in March of this year. Now the investigators have an order to exhume the body of Dustin for further investigation.
What's even weirder is Richard and Dustin's mother's part in this story. First, not too long after Dustin's death, Tamara Ivey was visited by Richard, who dropped Dustin's wallet on the floor. She did not report this to the police but while this important fact SHOULD have been told to the investigators, she has not been charged with obstruction.
Now she's all atwitter about the exhumation, claiming that while her son Richard did leave a sealed envelope in Dustin's coffin, that it was nothing, just a vow to his dead brother to take care of their even younger brother.
Richard Collier has been arrested and his trial starts in a few months. He was nabbed because of statements he made to some friends, references to killing his brother.
As for these boys' mother, you'd think she'd want to know what happened to her son, eh?
Unless she already knows what happened and doesn't want to deal with it.
From WLKY.com:
The victim and suspect's mother, Tamara Ivey, said her son wrote a letter saying he would take care of their brother Noah and she feels the dig is a waste of time.

"He needs to be left to rest. I think it's useless," said Tamara Ivey. "Am I going to get an apology afterwards? No."
From WAVE3.com:
(SELLERSBURG, Ind.) -- Indiana State Police have made an arrest in the murder of a 13-year-Dustin Ivey, who was killed in October of 2004. As WAVE 3 Investigator Eric Flack reports, it's unlikely the arrest will bring any comfort to the family. That's because the suspect, 21-year-old Richard Joshua Collier, is Dustin's older brother.
The Phoenix Serial Shooters
They killed 6 people and wounded 17. It's still anybody's guess why two guys, Hausner and his roommate, Samuel Dieteman, decided almost a year and a half ago to embark upon a killing spree in the Phoenix area. Police found ammunition in their shared apartment plus maps with dots of all their shooting sites. There's also rumors of animal killings.
Hausner is a local janitor and has some small fame as a boxing photographer.
From Dale Hausner's Web Site:
Boxing and More: DALE HAUSNER Sports and Private Photography

DALE HAUSNER'S BOXING AND MORE!

Dale Hausner with Middleweight Champion Bernard Hopkins

Welcome to my website!
I am a photographer in the Phoenix Arizona area, and have been for many years. I am experienced in weddings, birthday parties, dances, family photo shoots as well as one on one photography. Prices start at $60 for shoots for family portraits and $200 for weddings and parties.

Please call for a free quote. Call a competitor first...then call me. Send me an email: email Dale Hausner or call me at: 602-299-6512
He is also rumored to have cancer, or at least as another boxing web site proclaims. I have seen this fellow on TV, a bit of an arrogant type, demanding that the viewer look him over, did he look like a serial killer to us?
Hausner's ex-wife's divorce papers claim he once threatened to shoot her with a shotgun in the Arizona desert.
As for Samuel Dieteman, he is still an unknown. He did share an apartment with Hausner but none of Hausner's friends seem to know where he came from, or why.
These two jokers have terrorized the Phoenix area and by the goody cache found in their apartment, they seem to prize documentation of their crime, whether by TV news video or newspaper clippings.
Currently there is another serial killer working that same area, known as "The Baseline Killer". These Phoenix area shooters are not, so far as is known, related to this killer.
What's going on in the Arizona desert?
From Fox News.com:
MESA, Ariz. - Phoenix police have in custody the two men they believe are responsible for a slew of shootings that had paralyzed the area with fear in recent months, officials said Friday.

Police said during a press conference Friday that they believe Dale Hausner and Samuel Dieteman are the men who police have dubbed the "Serial Shooter," who they believe to be responsible for three dozen shootings of people, dogs and horses.
Email from Jerry Parks' Daughter
Seems Lois Parks has problems with husbands. They keep dying under strange circumstances on her.
Covered
HERE on
this Blog, on Jerry Parks:
He was married to Lois Parks, who lives in the Little Rock area, Manuel said. The marriage was Millstein's second; he was divorced from his first wife, Manuel said.

Lois Parks is the widow of Luther Gerald "Jerry" Parks Jr., whose Sept. 26, 1993, shooting death west of Little Rock remains unsolved. Jerry Parks, 47, was driving home after dinner to Roland in rural Pulaski County when he was shot by someone who pulled alongside him at Chenal Parkway and Arkansas 10, police said.

Now Lois' second husband, David Millstein, was found stabbed to death in his home. Below, an email I received from Jerry Parks' daughter, with a link to her Blog on the two dead husbands of Lois Parks.
Hi Patricia,

I saw on your blog about Lois Parks and her two murdered husbands. My father was Jerry Parks, the first murdered husband. Lois Jane Parks is not my mother, she was my evil step mother. I am keeping my yahoo blog updated with information on David Millstein and my fathers murder. My link is HERE.
Sincerely,

Jerri Denise Parks Hickman
American Soldiers and Crime
Now is the time to deal with that crime in Iraq and this does not appear to be another Haditha. Haditha was the site of what was alleged to be a massacre by American soldiers after a comrade was killed in a roadside bombing.
Haditha has as of now fizzled to mostly nothing although John Murtha, the cut-and-run Representative from PA tried to use it for political leverage. Although the verdict is not in on Haditha, it's difficult to parse through any news coming from the Mideast what with their staged photo ops and, dare I say it?-outright liars.
THIS heinous crime, occurring in the Mahmoudiya area - known as the "Triangle of Death", appears to be very real.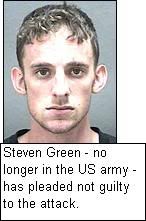 Sergeant Paul Cortez, Specialist James Barker, Private Jesse Spielman and Private Bryan Howard face charges of rape and murder. Steven Green, also accused of taking part in the attack but no longer in the US army, was arrested in North Carolina in June and has pleaded not guilty to a federal court.
The reason this crime appears to NOT be a propaganda ploy by the enemy can be deduced by the fact that it is the U.S. army itself that initiated and is actively pursuing the investigation.
From BBC.com:
Troops 'took turns' to rape Iraqi

The case is the latest in a series of scandals for the US army. A US military hearing has examined testimony of how three soldiers took it in turns to try to rape an Iraqi girl aged 14 in Mahmudiya in March.

The girl and three family members were allegedly killed by four US soldiers.

Graphic details of the attack at the family's home came in a sworn statement by one of the accused, James P Barker.
I'm not at all sure what that bit about taking turns to "try to rape" an Iraqi girl means. This sort of waltzing around language is exactly the thing that needs to be avoided. My guess is that DNA was obtained from perhaps one or just a few of the four soldiers charged. Thus those whose DNA was not obtained were guilty of only "trying" to rape the girl. But I'm guessing here. Whatever the case, the girl was raped and murdered and her body burned. Her parents and a younger sister were shot on site.
Pretty awful stuff and I'm working on a hope here.
Because with so many Americans recruited into the military every day, I'm betting a few criminals get through the vetting process. When this happens it's a formula for disaster. Because once you give a criminal a gun and authority they'd never have walking the streets of Pittsburgh, well there's ugly incidents that will embarrass America waiting to happen.
These four jokers were either criminals-in-the-making or had already been there. Another glaring clue here, one of the accused is doing the talking here. It's not Sunni Arabs or Reuters telling the story of this crime is what I'm saying here. And while a defense of a sudden shooting might be that it was do or die, there is no justification for rape.
Which is why I worry there's truth to this story.
My hope is that the U.S. military too is dismayed to discover these criminals in the ranks. My hope is that the U.S. military is incensed that a criminal animal used our country's attempt to wage a just war and intends to bring the miscreants to justice. Just because a soldier is stationed in a war zone does not give him license to rape and murder the local populace. My hope is that the U.S. military wants to bring these fellows to trial as much as any civilian American prosecutor would want.
In fact, there's been other incidents of documented violence in Iraq,
the murder by Alberto Martinez covered on this Blog.
Little has been heard about the Martinez trial since I posted about it in November of last year. But somebody is clamping down on THIS murderer disguised as an American soldier. That somebody appears to be the military and yeah, I'd guess they're keeping such trials as low-key as they can.
Major point being that it does not appear that the U.S. military is backing down on these crimes or should it. I still believe, indeed I know in my heart, that the majority of our soldiers stationed overseas believe in their mission and follow their orders of combat. Besides that joke at Abu Ghraib that the NY Times tried to make into a major incident, and this rape case, there's been little reportage of out-of-control rapes and murders by our troops in the almost four years we've been in Iraq. Goodness knows the Arab press outright manufactures atrocities, complete with fake pics. If American soldiers were running amok and committing atrocious crimes for sure we'd be hearing from victims and victims' families 24/7.
A military tribunal began hearings Monday for a U.S. Army sergeant charged with killing two superior officers in Iraq, with a witness testifying that the defendant told him he wanted to kill one of the victims.

Staff Sgt. Alberto B. Martinez, of Troy, N.Y., faces murder charges in the June 7 killing of Capt. Philip Esposito and Lt. Louis E. Allen in a bomb blast at Forward Operating Base Danger, near the central Iraqi city of Tikrit, the hometown of the deposed Iraqi leader, Saddam Hussein, some 80 miles north of Baghdad.
The Fresno Rapes Update
A group of "football recruits"-whatever that means-are charged with raping an 11-year-old girl in Fresno, California.
First covered on this Blog,
HERE,
this case has all the makings of another Duke story except this one appears to be real.
The 11-year-old-girl was not an exotic dancer. She did not end up drunk on a liquor store parking lot. Hey, she was 11 damn years old!
The story below is from the LA Times and the newspaper seems to take a weary position regarding Fresno sports and athletes' historical misbehavior. I worry that the infamous Duke case and that prosecutor's terrible behavior might tend to undermine this very real and serious case of athletes run amok.
From the LATIMES:
Now, the city is grappling with the alleged gang rape of an 11-year-old girl who ran away from a group home Friday and ended up the next night at a party full of Fresno City College football recruits.

Residents here say they are heartsick over allegations that as many as 10 men and teenagers may have been involved in the attack - and concerned for the girl at the center of them. At the same time, many here are weary over yet another hit to the city's reputation and sports programs.
Natalee Holloway Lawsuit Thrown Out
I understand that Natalee Holloway's mother is trying to keep the captivating story of her daughter's disappearance in Aruba during a graduation trip in front of the public radar. I'd do the same thing if I were Mrs. Twitty.
But that lawsuit filed by the Twitty lawyer baffled me. Unless it was done, as stated above, to keep the public glare of the spotlight. Because a wrongful death suit slammed against Joran Vandersloot's parents for the death of Natalee has absolutely nothing to do with the state of New York. Although by me the Twittys and Natalie's father should file suits all day to harass these awful people. For while the Keystone Kops in Aruba keep pulling in so-called "suspects" for the benefit of American vacationers, I believe the lovely Joran, his spoiled brat self, was knee deep in Natalee's disappearance.
So the lawsuit has been thrown out and hey, it was a nice try.
From WCBSTV.com:
CBS) NEW YORK A New York judge has dismissed a lawsuit filed by the parents of Natalee Holloway against a Dutch teenager, who was one of three young men arrested in connection with the Alabama teenager's disappearance in Aruba in May 2005.
The Most Heinous Crime of All
Doberman Barney was "hired" to protect a collection of rare teddy bears, including one worth over $80,000 that once belonged to Elvis.
Only Barney, well who knows what the heck Barney was thinking? For Barney went on a rampage and destroyed many of the valuable teddy bears he was charged with protecting. He tore off the head and arms of the stuffed toy once owned by Elvis, pity.
Barney's owner declares him to have been a model guard dog until this teddy bear incident and asserts that some sort of rogue smell on the teddy bears must have set Barney on a rampage.
Hey, the best dogs in the world do this shit.
From BBC.com:
A £40,000 teddy which used to belong to Elvis Presley was among scores of toy bears destroyed when a dog meant to guard them went on the rampage.
More True Crime Updates HERE