Two True Crime Book Reviews as the library beckoned.

One involves a wealthy Brit who murdered and beheaded his American wife.

The other is an Ann Rule novel, "Every Breath You Take".
Pic of the Day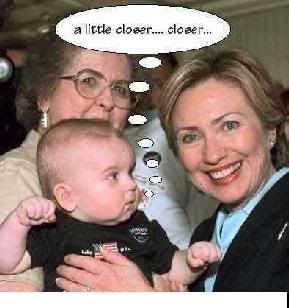 ---
Quote of the Day


When solving problems, dig at the roots instead of just hacking at the leaves.

-Anthony J. D'Angelo



Web Site Worth the Visit

Might Be a Repeat

This is still a mighty cute rendition of the new Homeland Security Rules. Children and adults will smile for sure.
NEW HOMELAND SECURITY

TIDBITS
+-------------- Bizarre Holidays in November --------------+

November 1 is Plan Your Epitaph Day

November 6 is Saxophone Day and Marooned Without A Compass Day

November 10 is Forget-Me-Not Day

November 12 is National Pizza With The Works Except Anchovies Day

November 15 is National Clean Out Your Refrigerator Day

November 19 is Have A Bad Day Day

November 22 is Start Your Own Country Day

November 26 is Shopping Reminder Day

November 28 is Make Your Own Head Day

November 30 is Stay At Home Because You're Well Day


"Every Breath You Take"-Ann Rule
Amazon Link
Let us begin with this review of a most intriguing True Crime by stating firmly that there is simply none better in this genre than Ann Rule. In fact, I've reviewed a few other books by the esteemed Ms. Rule,
"Bitter Harvest", "Heart Full of Lies"
as well as
"And Never Let Her Go"
.
I vaguely remembered the murder of Sheila Bellush, a woman killed horrifically in her Florida home while her quadruplets stood by, their toddler bodies covered with their mother's blood. Sheila's shot and stabbed body was discovered by Sheila's teenaged daughter, over six hours after her murder.
Sheila Bellush was once married to an Allen Blackthorne, a heinous man with mental issues I can't begin to comprehend. Blackthorne was born with the name Van Houte but changed his name to Blackthorne after a pirate hero in a book he loved. Bellush had two children with Allen Blackthorne Van Houte.
Allen Van Houte Blackthorne was a man who had everything yet for want of complete control and more than mild case of obsession, he threw it all away while killing the mother of six children: his own two daughters and Sheila's quadruplets, just toddlers at the time of their mother's murder.
Sheila Blackthorne divorced Allen and remarried Jamie Bellush. Since Sheila had her tubes tied while married to Allen, the couple tried in vitro fertilization. It worked. Four babies were conceived.
Throughout the years following her divorce from Allen, Sheila faced a life of torment from her obsessed ex-husband. He refused to pay child support, he manipulated their daughters, he made her life a living hell. Eventually Allen Blackthorne gave up all paternal rights to his daughters but that didn't get him out of Sheila's life.
Allen Blackthorne was a millionaire, remarried to a beautiful woman and lived in a mansion. He had two healthy children with his new wife and Ann Rule guides the reader fluidly through the tortured life of Allen. Rule attempts to present the strange Allen Blackthorne as neutrally as possible but some things are just to difficult for a reader to understand. This reader could never get a grip on what demons rule a man so obsessed with revenge that he'd risk everything he'd gained, his wife, his sons, his beautiful home and a life of leisure, all to murder a woman divorced from him and the children he had with her fully disowned legally by Allen Blackthorne. Some things just make no sense.
Perhaps it's because Ann Rule is a female True Crime writer, but I've never read a book written by Rule that didn't mesmerize me from the first word till the last. Rule knows how to fill in all the nooks and crannies of the story, how it began, how it transpired, the end result. And yet Rule does not intrude in the tale. It is obvious, as it is in any True Crime novel, just who is providing most of the information for the detail. In the case of "Every Breath You Take", it's obvious that Sheila's sister, Kerry, providing the author with much of the information. Rule does, as she always does to my complete admiration, study the legal documentation, attends the trial, speaks to the investigators and lays it all out, neatly and understandably, for the reader.
I was a bit disappointed over the lack of feedback from Jamie Bellush, the father of the quadruplets and widower of Sheila. Though Rule does an excellent job of presenting the characters in this True Crime, it was obvious, at least to me, that Jamie Bellush is not held in high regard by Sheila's family. In its own way, this fact is a bit tragic.
Allen Blackthorne arranged for a series of hit man to murder his ex-wife, Sheila. There is no rhyme or reason as to why he did it or what on earth he thought he would gain by such a tragic action.
It's a True Crime, it's tragic and heart-breaking. Many lives were destroyed by the utter ruthlessness of Allen Blackthorne, a man with the weirdest sexual demands that would make a normal woman shudder.
Ann Rule, as she always does, guides the reader through the crime, from the perpetrator's background through to the victim's background.
All I can say is this book is a must-read. If you read no other True Crime book on the tragedy of Sheila Bellush and the obsessions and follies of Allen Blackthorne, read this one.
"Irresistible Impulse" by Robert Lindsey
Amazon Link
Robert Lindsey authored "The Falcon and the Snowman", "The Flight of the Falcon", and "A Gathering of Saints". He's won prestigious awards, including the Edgar Allan Poe Award and the Gold Dagger Award. I don't recall ever reading a True Crime book by Robert Lindsey but I'm not sorry I picked this one up at the local library.
This book details the amazing story of Monika Zumsteg and her marriage to Michael Telling. Monika hailed from California while Telling is from England and is an heir to the Vestey fortune. No, I'd never heard of the Vesteys either but they are apparently very wealthy and well-known across the pond. To my surprise, the Vesteys started out by marketing a product we all are familiar with...SPAM! Indeed, the founder of the Vestey empire figured out a way to use the waste from the Chicago meat packing factories to create this meat product we all love to mock. The Vesteys continued on in the meat business and a trust was established for all heirs of the founder enjoyed a trust fund and wealth most of us could only dream of.
I have some issues with this book by Lindsey but they're minor. Lindsey simply does not possess the Ann Rule gift when it comes to writing about True Crime. I went away from the tale of this horrific crime very puzzled by the behavior of Monika's parents. They were, in so many ways, paramount in the lead up to the murder of their daughter by this Vestey heir. Many questions about them remained even after I finished the book. I know that I would not have closed the cover of a Rule book, were there one, about this case, with so many questions unanswered.
Monika Zumsteg was a pretty California girl introduced to Michael Telling by her parents of all things. From the very beginning of the story I wonder how Monika's parents allowed this fellow who they met on a motorcycle jaunt, to remain a guest in their home for over a week until they finally pleaded for their daughter to entertain this fellow for some relief. I simply can't imagine having a guest for so long and Telling gave no indication when he would leave his kind hosts. I thought it very odd that they finally resorted to foisting this guest who overstayed his welcome onto their daughter.
Their daughter Monika took a shine to the hapless Michael Telling and from then on it was downhill. Monika and Michael got married and with Michael's trust fund from the Vestey fortune they should have lived a happy life of leisure.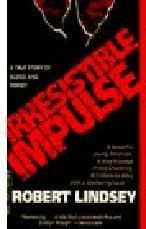 Except Michael Telling was one very troubled dude and as detailed by Lindsey, there were so many warning signs of Telling's troubles present and troubles past that most sane women would have ran, not walked, away from him. Even odder, Monika's parents repeatedly encouraged her to stay with her husband while I, the passive reader, wanted to scream at them to get their daughter away from this nut.
Telling shot and killed Monika and to add to the horror, he beheaded her and kept her head in the trunk of his car.
The strength of this story stems from Lindsey's knowledge of the British court system and as Telling's trial was detailed I became more enthralled, and a bit angry, at how it works over in Great Britain, that country on which America based so much of its laws.
The prosecutor in England is not, sadly, a proponent for the victim. Instead, British prosecutors are supposed to present the facts and allow the jury to decide for themselves. The problem with this system, as illustrated so well by Lindsey's narrative, is that the defense can eviscerate the victim as part of defending the accused. Absolutely no one is there to defend the victim and juries are human. The defense for Michael Telling painted Monika Telling as a promiscuous, alcoholic, drug-riddled shrew. Nothing could be further from the truth. Monika was a vivacious young woman who tried desperately to make a go of her marriage against near impossible odds. Monika loved Michael Telling dearly and while one might question her judgment in men, she was not the witch the defense painted her to be while British prosecutors stood by idly and allowed the evisceration of the victim continue on.
Make no mistake, Michael Telling was one tormented man and even with his wealth never acquired the self-esteem and sense of self to achieve an elusive happiness money could not buy. In the British court system, Telling was portrayed as a pathetic mentally ill individual tortured by a shrewish hard-living American wife who married him only for his money. The verdict as returned by the British jury, tells all about how terribly and unfair the trial played out.
More Book Reviews HERE