TV Reviews of Hell's Kitchen where Chef Ramsey keeps cussing the wannabe chefs keep smoking.

Also a dark horse HGTV reality contest for interior designers…."Design Star".

And as "America's Got Talent" rapidly gains as a challenge to "American Idol" it now has a final top 20.

First guess at the top five here with pics and video you'll find nowhere else on the Internet.

============
Ed and Lois Smart tell the harrowing tale of the search for their abducted daughter Elizabeth.

She'd been taken from her bed in her own home one night and as the Smart family suffered the insults of a community the Salt Lake Police blew this case so bad that Elizabeth suffered many more months for their dereliction of investigative duty.

============

For one can never get enough Ted Kennedy.

But more importantly, on Thoughts this week we have a tender story about butterfly babies and backyard habitats. Plus a story about a new computer malware that is particularly nasty.

And of course, as we all need more of the wonderful Ted Kennedy in our lives, my tale of just how I shall explain the story of Ted Kennedy to my granddaughter.

Much more.
============
Pic of the Day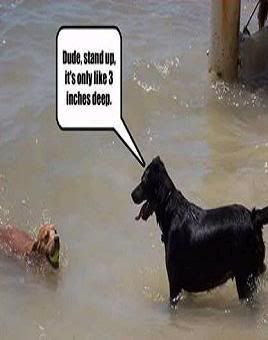 The Scam From Hell
I was doing a google search on monarch butterflies, more on this later.
The list of sites on my requested subject came up and I clicked on one that seemed to cover my curiousity. It was taking a long time for the screen to come up and in disgust I stopped it from loading, figuring Comcast had slowed down to a crawl again and a modem reboot would be required.
Suddenly this screen appeared on my desktop informing me that a vicious virus was discovered on my system. Pic of the screen below.
Now you got to admit that this is a handsome thing, this Windows Antivirus Pro thing. I had no idea where this came from but as these things go, it had only been a few days prior that I had downloaded a Windows update so I figured that perhaps this antivirus pro was part of that update.
One button asked if I wanted to clean up the infected files and to just click here if so. Well of course I wanted to clean up all these worms just then infecting my computer so I clicked.
"Enter your certificate number" the program instructed with a box to do just this. Of course I did not have a certificate goodness I didn't even know I had this program on my computer much less need any sort of certificate. I was not, however, born yesterday, and I do know that the request of a certificate usually is a way for the program to verify that the user had, indeed, purchased the program. I figured this was some sort of "trial" program from Windows that was on my recent update and there would be a way to get out of it.
Which there was.
Windows kept popping up, all sorts of windows, windows that told me that my computer would be murdered, windows warning me that a nuclear bomb was about to detonate over New York, windows excoriating me for not fixing these files.
My computer had an anti-viral program which did not complain a whit about all these programs which I thought curious.
I told my husband I'd never seen a trial run program so insistant and such a nuisance and let me get rid of all these annoying warnings and I intended to write Microsoft a letter giving them a piece of my mind.
Only the windows wouldn't go away. They kept popping up everytime I managed to clear them out and over and over and over again. Finally I tried to run Excel. "EXCEL CANNOT RUN AS IT IS INFECTED AND WILL DAMAGE YOUR COMPUTER" this new message informed me.
Now I was in deep trouble. For I could get no programs to run. Husband told me to do a "restore" but I couldn't get the control panel to work at all.
Again, I was not born yesterday. I was able to get in the task manager via control-alt-delete and removed this program completely from memory but within fifteen seconds it CAME ON AGAIN!
"I guess I'm just going to have to go buy this program," I told husband, still unsure what was going on, perhaps my files were all corrupt and perhaps I'd invited this trial program on my computer with that Windows update and a curious combination of circumstances caused my computer to freeze up with the "infected files".
I was doubtful however. I'd never seen a trial program act like this before. And yet if all my files had been infected…
Meanwhile husband was busy at his computer. Just when I was in a panic and about to click the button that would have me buying this wonderful Windows Antivirus Pro, he shouted for me to stop.
Husband then read something off of his screen to the effect that this WINDOWS ANTIVIRUS PRO was a grand hoax and even if I did purchase their "product" it likely wouldn't fix a thing and they'd probably peg me as an idiot and demand more money.
It took me four hours that night to get this thing off of my computer. We had to use all three computers to get it worked out. Husband found a site that had instructions on how to remove this nasty thing. That site warned to print out the instructions and indeed, yes indeed. Because to fix this thing required actually changing the registry file and removing various operations and applications via the task manager. It was not for the faint of heart.
May God drive a stake through the heart of whatever evil people came up with this.
My question to husband and perhaps yon readers, whoever did this, aren't they breaking the law? I mean they took over my computer, hijacked same as if they'd broken into my car while I drove it and demanded I give them money at gunpoint.
Further, wouldn't it be easy to catch these characters? Obviously they have to have some sort of credit card thing set up for those poor fools who fall for this scam and I'm thinking there's quite a few who would be fooled. The thing does keep ALL programs from running on your computer. The popup screens are very professional, made to look like Windows. A person could easily believe their computer had been badly infected, it's a scenario that could fly.
I am looking for how to turn these people into the authorities. I heard it was an FCC issue but reader input is appreciated, send me an email.
For this is as cruel a robbery as any I've encountered and I don't see why they should get away with it.
The Joy and Drama of the Monarch Butterflies
I actually paid for this plant. I forget what it was called but it had the word "butterfly" in it. It could have been "butterfly plant" or maybe "butterfly weed". I figured it would attract butterflies and what gardens is complete without butterflies?
Heh. Well I didn't know the thing would become a nursery for monarch butterflies but in the past ten years of my existance this fact is right up there in my top ten of most delightful surprises of my life.
I saw the bright yellow and black caterpillar and immediately did the only right thing to do. I called my husband outside to see.
"You're sure that's a monarch caterpillar?" husband asked. Well damn, it was yellow and white and black and any fool could see these were the colorings of the monarch butterfly.
As a Backyard Wildlife Habitat Specialist, trained by the National Wildlife Federation, of course I want to plant those plantings that will provide nesting places for the creatures, maybe fruit to eat, cover from predators. It's what having a Backyard Wildlife Habitat is all about, after all, inviting God's beautiful creatures to live right alongside you, to grow and thrive with the humans, to provide human children the chance to view life, survival, birth, even death.
Still and so, when it really happens it just takes my breath away.
The next day there were over 30 of the handsomest caterpillars on the planet, all of them munching away, getting big and fat and happy. I wondered aloud to husband just what the hell…?
"This is sold as a butterfly plant," husband explained after a research of the Internet revealed some of the facts. "But it is really related to the milkweed, the ONLY plant used by the Monarch butterfly plant to lay its eggs. They don't want to call it a 'weed' cause maybe people don't want to buy something called a weed."
Which, of course, I'd have bought it if it were called a weed so long as it had butterfly in the name but that's just me. But I did think that it was a plant that would attract butterflies of the flying type and yet the plant bloomed some kind of orange flowers in early July, not really full=fledged butterfly season, and while a butterfly or two might flit by, the plant didn't especially attract butterflies any more than, say, my fine coneflower plant.
In my wildest dreams I didn't think it would be a monarch butterfly nursery, goodness this tidbit wasn't included in the garden catalogue. Maybe they were afeared that folks not want to buy a plant that would be covered with fat caterpillars and would, in due course, be stripped naked as if a hoard of locusts had mowed it down.
I didn't care. Both husband and I were delighted with our "babies" and visiting them every day became part of the day's joy.
Below is a movie I made and hey, it's kind of boring some might say. But I captured all of the happy caterpillars and provided some insight as to what was going on better than I ever could have done with a picture.