PIC of the Day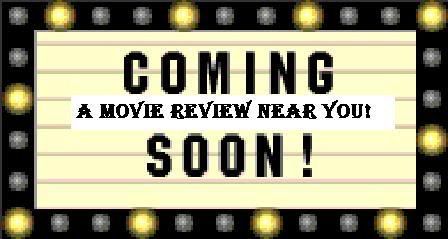 Alvin, the Chipmunks and the Chipettes, How Long Will Cute Keep Them Going?
I was intrigued with the
first Alvin and the Chipmunks movie
-link to review of first movie- in that I am old enough to remember the first Alvin and the Chipmunks song. It was a Christmas song, popular during the late 50's.
It was just the cutest thing, those little chipmunks singing of their joy of Christmas. Little Alvin was a bad fellow and the singer kept shouting at him to behave during the song. In fact, Alvin proclaims during that famous song that he wants a hula hoop. Goodness hula hoops were all the rage during that era. The song has been played during all Christmas seasons since but for us older folk it does bring back memories and a smile.
So I took granddaughter Kaitlyn, age 8, to the first Chipmunk movie and it was a joy. In due course we went to see this movie as somehow there's sprouted up a chipmunk and chipettes as singing cute cartoon characters and now Kaitlyn, whose never seen a hula hoop and would smirk at it if she did, now enjoys movies about these animated characters sprung from a song so long ago.
The "stars" of this movie were:
Jason Lee ... Dave -below
Jenny Slate ... Zoe -bottom
Justin Long ... Alvin (voice)
Matthew Gray Gubler ... Simon (voice)
Jesse McCartney ... Theodore (voice)
Amy Poehler ... Eleanor (voice)
Anna Faris ... Jeanette (voice)
Christina Applegate ... Brittany (voice)
Alan Tudyk ... Simone (voice)
Michael P. Northey ... Hawaiian Shirt Guy (as Michael
Note that some of the stars were stars in terms of their voices but there were live characters in this movie. The movie picked up on the ongoing feud between Dave, the caretaker of the Chipmunks, and Ian, the evil producer who wants to make a fortune on this precious find of chipmunks that sing.
It would turn out that Dave was on a cruise, now with both the Chipmunks and the Chipettes. The little critters are en route to a major award show to receive one of their own. Alvin, continuing to follow the original premise of the story, is a bad little dude who somehow manages to catapault all of the chipmunks off of the cruise ship to end up on what would appear to be a deserted island.
Dave, along with the evil Ian, go off in search of them all and the story takes off from there. The Chipmunks along with their Chipette counterparts, get themselves into all sorts of trouble, involving spider bites that change personalities, a strange woman living on the island searching for gold, an erupting volcano and the cuter than cute love angle between Simon and the shyest Chipette.
Okay, so okay. I think it's enough of the Chipmunk thing. OR, perhaps any sequels should be restricted to kids five and under, that might be nice.
For Kaitlyn of the eight years will likely not want to see any future moview although there's always the popcorn, the candy and the visit to Play McDonald's afterwards. Cause cute can only carry you for so long.
IMDB code for this movie.