Pic of Day
TOP TEN POSTS OF 2011 FOR THIS BLOGGER
Let us begin with some shameless self-promotions. This list is based on the cherished stats of Bloggers across the fruited plains....HITS!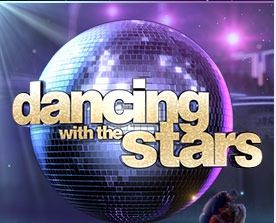 6.
Dancing with the Stars
- got the most hits of the coverage, I don't know why.
7.
.Book review
UNBROKEN-
Best book of 2012-here's the review
8.
Review-movie Happy Feet 2
-couldn't get in to see the Muppets-this one was ok
9.
Miscellany-
some gossipy snark, humor, household hints-readers liked.
10.
First look at Top Chef Contenders
-this series still ongoing.
Best Reality Shows 2011...per nobody with any more clout than me
Left to right-The Voice, The Glee Project, The X Factor, Jersey Shore Season 3, Amazing Race
Also included-Top Chef Master 3, Dancing With the Stars, Kim Kardashian's wedding,So You Think You Can Dance.
I'd remove anything with "Glee" in the name, I add, of course and it's silly NOT to include, American Idol. Also the Bachelor(ette) series, Celebrity Apprentice, Next Food Network Star, Master Chef, Big Brother.
Best Books of the Year
As per the Amazon top sellers.
2. Steve Jobs" by Walter Isaacson
3. "Bossypants" by Tina Fey
4. "A Stolen Life" by Jaycee Dugard
5. "The Mill River Recluse" by Darcie Chan
6. "In the Garden of the Beasts" by Erik Larson
7. "A Dance with Dragons" by George R.R. Martin
8. "The Paris Wife" by Paula McLain
9. "The Litigators" by John Grisham
10. "The Abbey" by Chris Culver
11. "Inheritance (The Inheritance Cycle)" by Christopher Paolini
I'm flabberghasted that a book by Tina Fey would be in the top ten. This is such a miserable woman I can't help but think her book would be depressing. Not sure what year it was written but I read Unbroken by Lauren Hillebrand in 2011 so it would be in MY best 2011 book.
Top Ten Media Disasters of 2011
Again, this is by somebody with an opinion but I thought some of the entries somewhat fascinating, if not an outright lie.

10. Hank Williams, Jr. Compares President Obama to Adolf Hitler

In October, country singer Hank Williams, Jr. was fired up during an appearance on Fox and Friends. While reflecting on a golf match between President Obama and House Speaker John Boehner, Mr. Williams quipped, "It would be like Hitler playing golf with Netanyahu." ESPN promptly dropped his theme song as its Monday Night Football opener.
I happen to hear this episode on Fox the morning it happened. Talk about your major over-reaction to a nothing burger comment.

9. Sarah Palin's "Blood Libel"

Months before Rep. Gabrielle Giffords (D-AZ) was shot in Tucson, Former Gov. Sarah Palin (R-AK) released a "crosshairs map," which placed a target over Ms. Giffords' congressional district. In the days after the shooting, Ms. Palin was blamed by some journalists for the shooting.

Palin was upset by media stories connecting her to the crime; she was right that no evidence linked the shooter to her map. But she over-reacted, gracelessly blaming the media for committing "blood libel." That term is most commonly used as an anti-Semitic slur referring to Jews murdering Christians. Her poll numbers immediately plummeted among Independents and Republicans.
Oh please, her poll numbers did not plummet , tell a lie why not? The only entity that came out looking dumb over that stupid attempt to blame Sarah Palin on the shooting of Gabby Giffords was the media for carrying the water of idiots.

7. Rupert Murdoch Channels Tony Hayward

While testifying before the British Parliament in July, News Corp CEO Rupert Murdoch was asked whether he accepted the ultimate responsibility for his company's phone hacking scandal. Not only did he say "no," but he delivered his answer without even a hint of humility. By delivering such an indifferent answer, he gave former BP Executive Tony "I'd like my life back" Hayward competition as the world's most clueless corporate executive.
I know the dishonest Lamestream media gets into hooting hollering monkey mode over the comedown of Rupert Murdoch but this has been, and still is, a nothing burger of story it almost makes one feel sad for the antique media.

6. Rick Perry's "Oops" Moment

During a Republican presidential debate in November, Gov. Rick Perry (R-TX) confidently declared he would eliminate three government agencies – and promptly forgot what they were. For 47 painful seconds, Mr. Perry tried to recall the third agency he would eliminate. He finally gave up, shrugged his shoulders, and lamely said, "Oops." That one moment likely sank any remaining chances Mr. Perry had of winning the nomination.
So Rick Perry forgot the name of a gubmint agency, not that there aren't a million of them all with cryptic letters, all populated with bureaucrats, all existing to make life miserable for the average American. Who could blame Perry for forgetting one? Except the dishonest Lamestream media, who laugh amongst themselves really. Out here in the fruited plains across la-la land we forget stuff oncit in a while and we aren't part of some silly group considers themselves elite and really special.
1. Anthony Weiner's Twitter Scandal

Self-immolations rarely come in more spectacular fashion than when Rep. Anthony Weiner (D-NY) was caught tweeting naughty photos to strangers in June.
His approach to crisis management was to deny the charges and claim his Twitter account had been hacked; call a reporter a "jackass;" say that although he hadn't sent the photos, he couldn't rule out "with certitude" that the erect undies shot was of him; hold a tearful press conference to admit he had actually tweeted the photos himself; watch helplessly as a nude photo of his penis was released; and resign in shame. After Mr. Weiner resigned, a Republican won his seat, costing Democrats a critical seat in the House of Representatives.
The compiler of this list is right on the above. Anthony Weiner looked so stupid during this episode that even the antiquated Lamestream couldn't hold back their mockery though Weiner is a liberal like them. What a dope Weiner was, he must have thought we were all born at night, LAST night!
For a Smile-Some Choices for Top Ten Twitter Pics-2012
Ashton Kutcher did damage control after taking Joe Paterno's side when he got fired from the Penn State football program. According to the actor, he didn't think before he engaged his mouth. So he posted a picture to prove it.
ED- I think this was a picture of Kutcher with his foot in mouth.
Kate Hudson unveiled the newest member of her family under her own terms -- on Twitter. She and boyfriend, Matt Bellamy, showed baby Bingham off with absolute pride and personal discretion.
After weeks of "is she or isn't she" rounds with the media, Jessica Simpson finally showed off her baby bump. She dressed as a mommy mummy for Halloween.
The biggest surprise on this list of top ten celebrity Twitter pics is that teen bride, Courtney Stodden, and adulteress, Michaele Salahi aren't among them. That's a good thing though. Both women received more than their share of attention this past year.
So What About 2012?
I have some predictions. My predictions are as good as those by Dick Morris I rightfully assert.
-Mitt Romney will be next president;the Obamas bid adieu-
ED-I don't want Romney, just predicting.
-Repubs take over Senate
-Repubs keep House
-stock market takes a big jump
-William and Kate have a child
-Tea Party returns with demands to repeat Obamacare
-Donald Trump endorses Newt Gingrich/does NOT run as 3rd party candidate.
We shall see.