Today
Daily Update:
Nobel Prize for ulcer discovery.
New Supreme Court Nominee-Who is She?
Tom Delay Indicted Again!
~~~~~~~~~~~~~~~~~~~~
Here's a true crime update. Update on Taylor Behl, Ashley Smith's real "medicine" that calmed Brian Nichols.
And Mark Geragos, hand to God, trying to get hands on Laci Peterson's life insurance money.
~~~~~~~~~~~~~~~~~~~~
Continuing on with the Katrina for Kaitlyn stories, in this episode we document the Katrina folklore and the New Orleans' missing police force.
~~~~~~~~~~~~~~~~~~~~
Here's a bevy of comments on such various subjects as the Pledge, Amber Frey, missing American tourists and comparisons to Hitler.
~~~~~~~~~~~~~~~~~~~~
Daily Update Below.

The Nobel Prize in Physiology or Medicine 2005 goes to Barry J. Marshall and J. Robin Warren
Remember when we all thought that stomach ulcers were caused by bad nerves?
Now we know some little bug thing causes duodenal ulcers and a antibiotic will cure it.
Remember when the Nobel committee always gave Jimmy Carter a peace prize even though the former President never met a dictator or despot he didn't like?
So now recipients of the Nobel prize in Medicine who really deserve it.
From the Nobel committee :
"for their discovery of the bacterium Helicobacter pylori and its role in gastritis and peptic ulcer disease"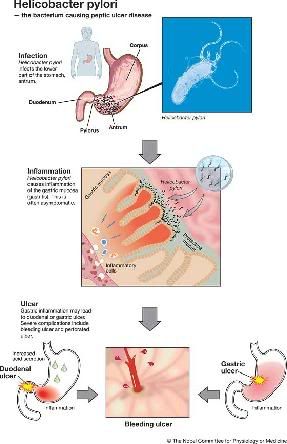 ~~~~~~~~~~~
Delay Indicted Again!
Breaking late last night.
I say quit serving the man indictments and put him in the chair now.
Put him the chair and pull the switch with no mercy. We simply cannot have politicians roaming the streets, moving soft money to hard money and back to soft money again.
I volunteer to pull the switch. Save us all the taxpayers' money.
Once rid of Delay, I say put a Democrat in his chair.
Democrats never do that sort of stuff.
From Fox NEWS:
AUSTIN (AP) - A Texas grand jury indicted US Representative Tom DeLay today on a new charge of money laundering.

A different grand jury whose term ended last week indicted him on a conspiracy charge.

That forced DeLay to temporarily step down as House majority leader.

Both indictments accuse DeLay and two political associates of conspiring to get around Texas' ban on corporate campaign contributions.

The indictment alleges they funneled money through the DeLay-founded Texans for a Republican Majority Political Action Committee to the Republican National Committee in Washington. It says the RNC then sent back like amounts to distribute to Texas candidates in 2002.
~~~~~~~~~~~
New Supreme Court Nominee Named
And absolutely no one knows who she is.
Below is a cryptic resume of Miers.
Beyond this, we know she was aiding Bush in the search for a new nominee. Just like Cheney was aiding Bush in the search for a VP.
Weird.
But okay, I'll keep an open mind.
For now.
-----------------------------
Harriet Miers serves as Counsel to the President. Most recently, she served as Assistant to the President and Deputy Chief of Staff, and prior to that she was Assistant to the President and Staff Secretary.




Before joining the President's staff, she was Co-Managing Partner at Locke Liddell & Sapp, LLP from 1998-2000. She had worked at the Locke Purnell, Rain & Harrell firm, or its predecessor, from 1972 until its merger with the Liddell Sapp firm. From 1995 until 2000, she was chair of the Texas Lottery Commission. In 1992, Harriet became the first woman president of the Texas State Bar, and in 1985 she became the first woman president of the Dallas Bar Association. She also served as a Member-At-Large on the Dallas City Council.

Harriet received both her undergraduate and law degrees from Southern Methodist University.

Harriet Miers

Counsel

The White House


~~~~~~~~~~~


Tomorrow
~~~~~~~~~~~~~~~~~~~~
It's a Miscellany post. This week, sadly, there is a retraction from a previous post.

And heads up on a new reality show for people who are broke.

A tribute to Sam Weisenthal.
~~~~~~~~~~~~~~~~~~~~
It's the first edition of the Fish Awards.

There's ten awards in total. We've got flounder, sharks, hammerheads and, of course, Bottom Feeders.
~~~~~~~~~~~~~~~~~~~~
West Wing premiers in a new time slot and with new candidates for President.

Here's a fresh review of the series.

Which one of the West Wing characters is really John McCain?
~~~~~~~~~~~~~~~~~~~~


~~~~~~
TV Events of Note
Commander in Chief (New)
ABC Tuesday, October 4 9:00 PM
Drama, Politics

First Choice
Nathan attempts to manipulate new President Mackenzie's first order of business, to pick a vice president.

Cast: Geena Davis, Donald Sutherland, Harry J. Lennix, Kyle Secor, Ever Carradine, Caitlin Wachs, Matt Lanter, Jasmine Anthony Director(s): Rod Lurie Executive Producer(s): Rod Lurie, Marc Frydman, Dee Johnson

CLICK HERE FOR "TODAY"POST ABOVE

Monday's Daily Update-10/3/05