The days are getting shorter while the mums begin their bloom. We've got a visit to the Fall gardens of 2007.

Plus some Delaware notes. Beginning with the Delaware Military Academy Scandal plus thoughts on the "Happy Harry's" Alan Levin announcement.

Finally, it's the home of the "crab bomb". A review of Lewes, Delaware's "Jerry's Seafood".
Pic of the Day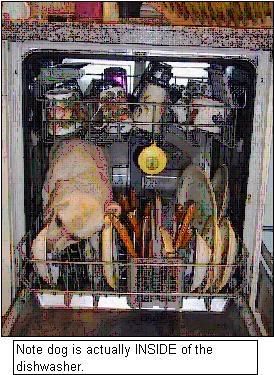 ---

Fall 2007 Comes to the Gardens of Serendipity Shore
September has been the prettiest garden month of the growing season everywhere I have lived. Which includes only two states as of this writing but I'm just saying …
The days become shorter, the nights cooler and breezes begin to blow the fading leaves from the trees. The grass quite enjoys this weather combination and will glow brightly green before falling leaves cover the blade fellows.
The garden annuals have, by the September month, healthy roots and have grown tall. The heat of August takes a toll on them so the refreshment known as September spurs them to a new and vigorous growth. Annuals that sprout happily in the fall include marigolds, impatiens and begonias. This year even those pretty multi-colored Mexican things called portulaca too seemed to like the September sun.
Chrysthanimums, asters and decorative grasses are the plants that come into full glory in the fall. In the front porch garden I have two mums that grow so big that the branches must be staked for the weight of the many blooms.
Below a montage of pictures of the fall gardens here at Serendipity Shore. Soon the leaves will cover all that grows. Soon the days will darken before the dinner hour. Soon the winter winds will blow.
For now the melancholy that is autumn ends the growing season.

Biden and Petraeus
There was a camera around during the recent senate questioning of General Petraeus. Thus there was, too, Senator Joe Biden from Delaware.
Ole Joe grilled the good general like the warrior we all know Biden to be.
Below…just for laughs.
Nanny Minner and the Delaware Military Academy
First let me state that I don't think I've ever examined anything quite so backward, convoluted and confusing as the charter school system here in Delaware. Then again I've never paid any attention to such as charter schools in any state.
As best as I can understand it, charter, or "private" schools existed for a long time in Delaware. Such private schools must be overseen by someone at the local and/or state level or else…well I could set up my own school in my living room here at Serendipity Shore and sell fine high school graduation certificates for the going price.
Delaware gave oversight of private schools to the local school district in which a private school was located. I must suppose that this makes sense on some level although a Christian school, for example, is not necessarily affiliated with the Indian River school district but instead is meant to appeal to a broader geographic locale than the local high school.
By taking these private schools into and under the umbrella of local school districts, the state of Delaware also achieved a few other things. All desired by the local and mighty teachers' unions here in Delaware where teachers are not even obligated to attend the monthly parent-teachers association meetings.
Heh.
First, such a setup discourages any NEW charter schools because hey, the local yokels get to give charter schools such a fit that as is hoped, none will bother. Second, by forcing the charter schools to adhere, however loosely, to the same school rules and laws as other public schools in the district it is possible…well it's possible to drive them out of business.
Just as the Delaware teacher's association is trying to do with the Delaware Military Academy.
The DMA is a fine institution and here's a fine but important point…this school does NOT charge tuition.
Again I must struggle to get my confused mind about how all this works but as I understand it, charter schools were given the same access to float a public bond as the school districts in which they were located. This does not mean that Delaware citizens in any way financed these bonds. Charter schools had to pay all principle and interest from its own funds. The only advantage of using this tax-exempt bond financing is that is helps the charter school get funds like any business needs to grow and expand, all with the benefit of lower interest while giving investors the advantage of tax-free investment.
Only Nanny Minner and some teachers' unions' flackies get it into their heads to thwart the DMA's attempt to get a tax-exempt loan because…
…well hey, the Delaware Military Academy makes Delaware schools look like the losers they are. Delaware is ranked number 51 out of 50 states in terms of its students. Delaware's education system is the absolute worst and I'll throw out one question then I'll shut up…
…if these mighty teachers' unions are so great, why the hell can't they educate the children of Delaware?
The solution is not, of course, to make the public schools better. The solution is, of course, to drive the charter schools out of business.
It's how liberals work the system.
Now we have Alan Levin, of Happy Harry's drugstore fame, throwing his hat in the ring for Governor for the GOP. More on this interesting tidbit later.
Below a copy of the letter sent to Nanny Minner from Alan Levin. Below that, Nanny Minner's bullshit response.
September 12, 2007



Alan B. Levin
Chairman
Delaware State Chamber of Commerce
1201 N. Orange Street, Suite 200
Wilmington, DE 19899

Ernest J. Dianastasis
Chairman
Delaware Business Roundtable
1201 N. Orange Street, Suite 200
Wilmington, DE 19899

Dear Mr. Levin and Mr. Dianastasis:

Thank you for sharing with me your concerns regarding the Delaware Military Academy's application for tax-exempt bond financing. Director Cherry did not follow the Council on Development Finance's recommendation on the Delaware Military Academy's request based on a number of policy considerations, including a longstanding state practice on capital funding and Delaware law. As you know, the law creating charter schools, enacted by the Delaware General Assembly in 1995, does not provide funding for the capital needs of charter schools. Despite proposed changes to that law in recent years, state policymakers have been clear through past actions and directives that no change to this policy should occur at this time. In fact, proposed legislation and specific proposals at the county level during the past two sessions of the General Assembly generated discussion on this particular issue and one proposal specifically pertained to "conduit" funding. The leadership in the House of Representatives went on record publicly opposing the initiative in New Castle County. Clearly, when this matter has been considered in recent years, both my Administration and the General Assembly concluded that current policy should stand.

The Council on Development Finance, in its advisory capacity to the Delaware Economic Development Office, makes recommendations to the Director, who is vested by the Delaware Code with the authority to make final decisions that come before the Council. While those recommendations hold great weight in decisions before that agency, it is incumbent upon the Director to make decisions within a broader policy context. In light of the longstanding policy outlined above and the recent discussions conducted in the legislative process regarding this specific issue, the Director's decision is appropriate and one that allows for a vigorous discussion on this and other issues critical to our schools in January when the General Assembly reconvenes.

As always, thank you for expressing your views on this issue and I look forward to your continued involvement on this and other matters that come before the state in the months ahead.

Sincerely,



Ruth Ann Minner
Governor
Happy Harry for Governor of Delaware
Alan Levin has announced his intent to run for Governor of the state of Delaware. Levin is known far and wide for being the son of Delmarva's famous Happy Harry's drug stores. He took over the running of the drug chain from his ailing father. In addition, Levin served as Chief of Staff for a Delaware Senator. Thus he has political experience.
I chanced to listen to Levin's first interview with WGMD's Maria Evans on
WGMD, listen by clicking here.
I was impressed by Levin's interview. He was steady, self-assured, but he was not smug or off-putting. Some of the questions asked were a bit silly. Some were spot on.
Levin didn't waffle. And if he didn't know an answer he so stated. Refreshing.
I could not find a picture of this candidate anywhere.
Soon enough, I suppose.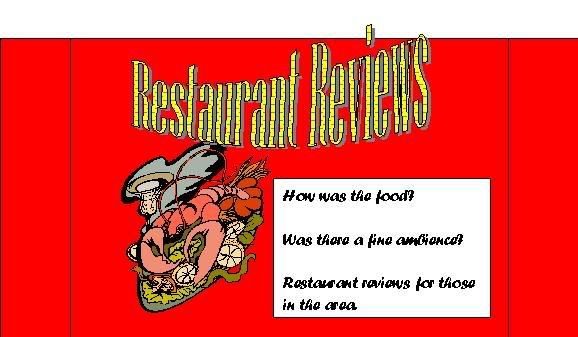 Seafood by the Canal
I am fortunate enough to live in an area of Delaware that, while in a swamp, is in the center of three very interesting areas. My zip code puts me in Georgetown, the capital of Sussex county; a few miles down nearby Route 1 and I'm in Rehoboth beach on the Atlantic ocean. A jaunt straight east brings me to Lewes, Delaware.
This town, located on Delaware bay, is famous for its ferry which takes travelers across Delaware bay to New Jersey.
Lewes is also famous for its seafood.
Indeed the town is dotted with various piers filled with boats that will, for a fee, take a vacationer out to the bay for some fishing. The Delmarva area itself is known for its crab cakes.
Jerry's Seafood
, web site here,
serves something it calls a "crab bomb".
Tel: (302) 645-6611
Fax: (302) 645-7756
108 Second Street
Lewes, DE 19958

It was a fine early September evening when visiting mother-in-law, husband and myself ventured into the heart of Lewes, Delaware (pronounced LEWIS. MIL tends to want seafood during her visit from New England to the Mid-Atlantic and I don't blame her. Eating the food of the natives is always a good strategy.
Jerry's Seafood is decidedly NOT for landlubbers. The beef/meat offerings on the menu are very slim. Which is a bit of a problem in that husband eats very little seafood.
For an appetizer I ordered a most unusual dish. The menu described it thus:
Roasted red & yellow beets, grilled asparagus & roasted red peppers served on grilled house made bread w/ black river bleu cheese, balsamic syrup & extra virgin olive oil
.
Well goodness how often does one find BEETS on a restaurant menu? The above combo was good although I don't know about the concept of yellow beets. The rest of this pretty appetizer was a fine teaser for the palate.
For my entrée, I got the scallops and pasta combination. The scallops were large, tender and were real scallops, NOT skate. The pasta was covered with a creamy sweet sauce punctuated with bits of crispy carrot.
MIL surprised us by ordering fried oysters. I managed to convince her to share one with me and they were luscious, juicy bits of the sea tenderly patted and fried until just crisp.
Husband couldn't find a NY strip anywhere on the menu. He ordered the "fish and chips" combo and wow, the fish was a huge, pleasantly meaty catch, fried to a nice crispness that the name would imply. The accompanying French fries were huge Texas type of things. Husband griped that he thought the entrée would work much better with some nice big onion rings.
The atmosphere at Jerry's Seafood is quiet, elegant but unpretentious. Best of all, on a Saturday night in September there was no long wait. At about 7 pm or so the place began to fill up but our somewhat early arrival for a resort area got us a nice table in a quiet corner.
Next time, and there WILL be a next time, I'm trying that crab bomb.
=======
FOCUS ON DELAWARE
========================
If seeking information about Delaware politics or Delaware restaurants, look no further. Below just a few of the informative Delaware posts that can be found on this Blog.
John Atkins couldn't keep his mouth shut.
This once up and coming local politician also couldn't stop drinking and driving. This detailed story of how one Delaware county's GOP got rid of he who took up all the political action and replaced him with a decent Republican has lessons that the national RNC could learn.
The Possom Point Players are a Sussex county specialty
but beach faring tourists can enjoy the talent as well. Here's a review of this organization's 2006 featured Christmas presentation.
Rehoboth Beach's "Big Fish Grill" has
a lot to offer in terms of seafood but ambience...not so much. Here's a review of this Delaware eatery.
Jake's "Seafood House" in Rehoboth Beach...
it's kinda like a Ruby Tuesday with emphasis on fish. Here's a review on an anniversary trip to this restaurant.
Delaware needed a new slogan and
asked its citizens for suggestions. Which I did. Heh. This post had them all rolling in the aisles.
It's not ALL about Rehoboth. The "Bethany Blues" restaurant is
a great place with fine food. I consider one of the better restaurant reviews I've ever written.
=============================
Add POST to Technorati Favorites