Time to catch up on Pop Culture and we have a Youtube video with an illustrated display of the real meaning of "American Pie".

Also, a fine list of the greatest movie lines, origins of rock group names, some famous last words, wacky label warnings, Pam Anderson gossip and a pic of the world's largest pool.
Pic of the Day
---

The Greatest Movie Lines of All Time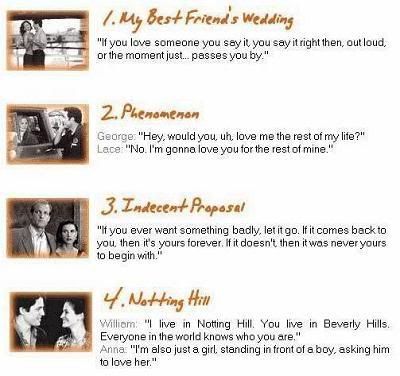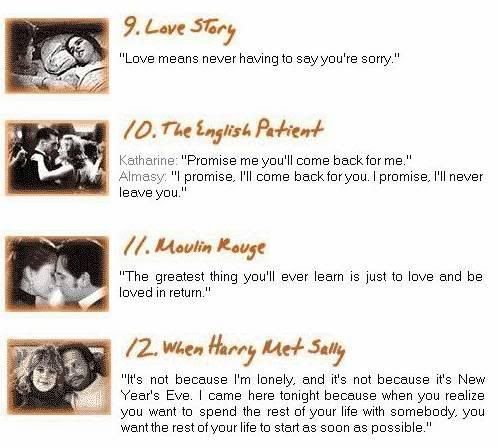 The Next Great American Band
The Clark Brothers won Fox's Next Great American Band right before Christmas 2007. Below a pic and some links to my coverage of that reality show.
Meanwhile, I received the following information about an American band this reader swears is the best. Geoff…have this band try out on the Fox show!
Pat the best unsigned American band i've heard are out of New York, they are called the LIGHTS
They sent me an EP of 5 Tracks and I constantly play them on my radio shows, maybe you could
give them a mention in your BLOG/s.

They are really tight & good musicians.

You can find them on MY myspace page,HERE
The Top Ten Announced
Two sent home
Brooklyn Bridge Sent Home
Cliff Wagoner and the Old Number 7 Sent Home
Top 5, Tres Bien Sent Home
QUEEN! Down to Four
The Top Three
Bizarre Origins of Rock Band Names
Speaking of bands…
The Bay City Rollers: Came up with their name by sticking a
pin in a map of the world. It landed on Bay City, Michigan.

Buffalo Springfield: Members of the group were stumped for
a name. A member of the band was looking out their manager's
window at a construction site in Hollywood, when he spotted
a steamroller with the brand name "Buffalo Springfield."

Iron Maiden: A medieval torture device.

Jethro Tull: Named after the 18th century British inventor
of the seed drill.

Pink Floyd: An amalgam of two American blues artists, Pink
Anderson and Floyd Council.

Steely Dan: Based on the name of a dildo in William
Burrough's novel, The Naked Lunch.

Three Dog Night: It is a practice of Australian aborigines
to sleep with three dogs on particularly cold nights.

UB40: Named after the British unemployment benefit form.

The Velvet Underground: Lou Reed lifted the name from a
title of a cheap paperback novel.
Finally, the Meaning of "American Pie"
Leave it to Youtube and God Bless America. For here we have a video of that famous song with a phrase by phrase interpretation of the meaning of the lyrics as they are sung.
Sing it with me now…"Bye, bye Miss American Pie…Drove my Chevy to the Levee…
The Ten Worst Employees of 2007
You see a lot of articles about terrible bosses and employers. Well the door swings both ways. Below, for a smile, some employees you might not want to hire.
From Career Builder.com:
Sell drugs at work The founder of a California pot-lacing food factory was arrested on drug charges for conspiring to manufacture and distribute marijuana. He originally said he made his products for medical marijuana clubs in the state. The founder and three of his employees allegedly produced such marijuana-laced products as cookies, barbecue sauce, honey and soda. During an investigation, the Drug Enforcement Administration seized pot-laced candy bars called Buddafingas and Stoners, which were wrapped in packages similar to Butterfingers and Snickers. (Source: The Associated Press, MSNBC.com)

Use drugs at work An ambulance driver in West Virginia faces an impaired driving charge after he ran two red lights with a patient in the back of the ambulance. The driver allegedly forgot to turn on the lights and sirens of the ambulance, then failed a field sobriety test after he was pulled over. He went to jail on a charge of driving under the influence of a controlled substance, according to police authorities. (Source: The Associated Press, MSNBC.com)

Counterfeit DVDs An employee at a Baltimore elections warehouse was charged with the possession, manufacturing and distribution of 415 illegally copied movie DVDs, including such recent releases as "Shrek the Third," "The Nanny Diaries" and "3:10 to Yuma." Authorities found the counterfeit DVDs at the elections warehouse and in the employee's car and home. (Source: The Baltimore Sun)

Commit green card scams A former federal immigration employee and his sister pleaded guilty to charging people between $8,000 and $16,000 to obtain green cards through fake marriages in New York. In return for money, the siblings prepared phony documents for customers to acquire marriage licenses and other legal documents. Americans were paid to participate in phony marriages with the customers. The siblings will spend about three years in prison and pay $1.5 million in fines. (Source: The Associated Press)

Embezzle mail A former letter carrier pleaded guilty to embezzling and stealing mail from patrons along her route in Texas. The carrier was convicted after admitting to opening and removing such contents of mail as greeting cards and money for approximately one year, according to the U.S. Department of Justice. (Source: States News Service)

Forget about clients The last employee to leave a child's day care center in Dallas accidentally left a 14-month-old girl locked inside alone; not realizing the child was still there. The girl was found safe and sound, according to police reports. (Source: The Associated Press)

In a separate incident, while a 73-year-old woman looked through her safe deposit box, employees of a California Bank of America accidentally locked her in the building, according to authorities. The cleaning person called police when she found the woman unconscious and cold to the touch. The woman apparently passed out because she hadn't taken her diabetes medication. (Source: The Associated Press, MSNBC.com)

Use bad judgment A former Chicago television reporter was videotaped with her two young children, wearing a swimsuit at the home of a man whose estranged wife has been missing since April 2007. The reporter said she was on her way to the pool with her kids when she received a call from the missing woman's sister to come to the home to discuss the case with her.

Display violence on the clock … and off An employee in England took matters into his own hands when he confronted his manager for wages he said he was owed. He opened a register and took the money, pushing his manager out of the way and allegedly punching her in the cheek. The employee pleaded guilty to theft and assault, saying he accepted pushing the bar manager but not punching her. (Source: Halifax Evening Courier)

An off-duty airline employee was arrested on assault charges after he sat down next to a woman trying to sleep and allegedly touched her inappropriately, according to an affadavit filed with a complaint from the woman. The employee was charged with simple assault and was suspended from the airline until further review of the incident. (Source: The Associated Press)

Finally, a man strangled his boss by putting him in a neck hold after an argument during a party in Alaska. The employee was charged with killing his boss, according to police. Apparently, the two were good friends, as well as co-workers, and they frequently roughhoused after a few drinks. (Source: Anchorage Daily News)

Jog in the nude A Catholic priest in Colorado went jogging one morning before sunrise – naked. The priest said that he didn't think anyone would be around so early in the morning, and that he sweats profusely if he wears clothes while running because he's heavyset, according to police reports. The priest was placed on administrative leave. (Source: TheDenverChannel.com)

Disobey orders A bakery employee in Canada resisted an order to stay home from work while he was sick with salmonella poisoning. He was required to stay home until his tests came back negative, but he never submitted samples for testing and returned to work without permission. He was fined $1,000 and there's no evidence customers became ill as a result of his negligence. (Source: CanWest News Service)

Don't listen to complaints An employee for the Department of Human Services in Oklahoma allegedly didn't believe a 5-year-old girl who said she had been sexually abused while in foster care. The employee failed to report the claim because she said the little girl was prone to lying. Later, a teenage boy admitted to the crime, which resulted in a misdemeanor for the employee. (Source: The Associated Press, The Oklahoman)
The World's Largest Pool
"DO NOT WEAR SHIRT WHILE IRONING"-Wacky Warning Labels
Now aren't you glad you saw that label before you went and did that?
From SouthBendTribune.com:
A warning on a small tractor that reads "Danger: Avoid Death" has been chosen as the nation's wackiest warning label by an anti-lawsuit group.The Wacky Warning Label Contest, now in its 11th year, is conducted by Novi-based Michigan Lawsuit Abuse Watch as part of an effort to show the effects of lawsuits on warning labels.

Kevin Soave of Farmington Hills, a Detroit suburb, won the $500 grand prize for submitting the winning label.

The $250 second place was given to Carrianne, Jacob and Robby Turin of Greensburg, Pa., for a label they found on an iron-on T-shirt transfer that warns: "Do not iron while wearing shirt."

Richard Goodnow of Lancaster, Mass., earned the $100 third-place prize for a label on a baby stroller featuring a small storage pouch that warns: "Do not put child in bag."

Contest organizer Bob Dorigo Jones says the silly labels reflect how broken America's civil justice system is.

"Predatory lawyers know they can file ridiculous lawsuits against innocent product makers and blackmail them into a cash settlement — even in cases in which a user has ignored common sense," Dorigo Jones said.

Those who oppose the contest say that while some warning labels may seem silly, even dumb warnings can do good. They have a warning of their own: Don't be so quick to laugh at labels that help save lives.

Honorable mention went to Cyndi LaMonde of Traverse City for a label on a letter opener that says: "Caution: Safety goggles recommended."

Ann Marie Young of Fillmore, N.Y., took the second honorable mention for a warning she found which cautions users: "The Vanishing Fabric Marker should not be used as a writing instrument for signing checks or any legal documents."

The group selected a list of finalists and listeners of WOMC-FM's Dick Purtan show chose the winners.
Clinton Donates Sax to Jazz Museum
Now we must wonder if Huckabee will donate his guitar to the Rock and Roll Museum.
From the Miami Herald.com:
KANSAS CITY, Mo. -- Former President Clinton has donated the saxophone he played at his inauguration to the American Jazz Museum.





The attraction is part of the historic 18th and Vine district, where musicians often play into the early morning at an old union hall called the Mutual Musicians Foundation.
+----------------- Bizarre Predictions -------------------+
Since it's a prediction time of year.
"Radio has no future. Heavier-than-air flying machines are impossible. X-rays will prove to be a hoax." - English scientist William Thomson, Lord Kelvin, 1899

"Television won't matter in your lifetime or mine." - Radio Times editor Rex Lambert, 1936

"There is no reason anyone would want a computer in their home." - Ken Olson, president, chairman, and founder of Digital Equipment Corp., 1977

"By 2000, the machines will be producing so much that everyone in the U.S. will, in effect, be independently wealthy. - Time Magazine, 1966

"An impractical sort of fad, and has no place in the serious job of postal transportation." - Second Assistant U.S. Postmaster General Paul Henderson on airmail, 1922

"It's a bad joke that won't last. Not with winter coming." - Fashion designer CoCo Chanel on miniskirts, 1966

"Everything that can be invented has been invented." - Charles H. Duell, Commissioner, U.S. Office of Patents, 1899

"Who the hell wants to hear actors talk?" - H.M. Warner, Warner Brothers, 1927

"You ought to go back to driving a truck." - Concert manager, firing Elvis Presley in 1954

"We don't like their sound, and guitar music is on the way out." - Decca Recording Co., rejecting the Beatles, 1962

"It doesn't matter what he does, he will never amount to anything." - Albert Einstein's teacher to his father, 1895 --
For the Old Folks…DO YOU REMEMBER?
FOCUS ON POP CULTURE
==============================
To the snobs who consider Pop Culture too silly to watch or indicative of nothing, I argue that those things that intrigue the masses are as much of an indicator of where the society is going as much as ongoing political events.
Below, some very "popular" Pop Culture posts on this Blog.
Just for the hell of it, a post with a happening Oscar fashion critique.
Yes, it's Britney's crotch shot.
One of this Blog's most frequently hit posts. Heh.
Katrina gossip?
Yes, even in the aftermath of this country's most damaging hurricane, we have gossip.