Pic of Day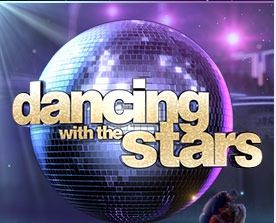 Every One of Them Were Good
As anybody who reads these columns knows, I'm not one to swoon over these competetive reality shows although I do enjoy them.
I'd argue I have a firm grip on reality about it all, I understand the need for some scripting, some pathos, some angst and other raw emotion to keep viewer interest.
This group of contenders here in the spring of 2012 is one of the better groups since
DancingWith the Stars'
inception.
And just to prove myself, I checked on some earlier score grids for comparison and here's some facts: on the first episode of autumn 2011's
DWS
,
fully EIGHT of the contenders scored under 20 as given by the judges.
After the scoring of the first episode of
DWS
, spring 2012, NONE of the contenders scored below a 20.
The highest score of the premiere episode of
DWS
for autumn of 2011 was 22.
The highest score of the first episode of DWS spring 2012 was 26.
So the spring 2012 premiere of
DWS
has twelve contenders all scoring 20 or above on their first dance.
I watched the dances and as each contender took the floor I thought no way this team will beat the last dance.
It began with Derek Hough and Maria Menounos .
This team did a cha cha and I thought they were looking good.
They scored 21 and silly me, I pondered, knowing that this was the first episode of the season, if this duo might be in the top three.
Up next,
Jack Wagner and his partner
Anna Trebunskaya .
This duo performed a Foxtrot and my eyebrows begins to raise.
Dag, I thought, this looks to be a good team and here they are scoring 23 on the first dance.
So I sit up straighter as Donald Driver is introduced with his partner,
Peta Murgatroyd .
They begin a fine cha cha and I type quickly that Driver is quite the dancer and he is one to look out for.
In fact Driver received a score of 21, a quite respectable score for the first dance of a DWS season but, indeed, this score was one of the lowest of the first episode.
Gavin DeGraw and his partner,
Karina Smirnoff , perform a
Foxtrot.
I made no special notes on the performance so it must have been ho-hum.
Still the duo scored a 20 for their performance.
Disney star Roshon Fegan takes the floor with his pro partner,
Chelsie Hightower .
The younger Disney stars, of which there is always one as
DWS
is aired on ABC, which is owned by Disney, usually are a challenge to the other contenders if for no other reason than their youth , popularity and general fun nature.
This team scored a 23 on their cha cha.
My notes indicate I thought he was terrific.
If nothing else, Roshon sure was confident.
Sherri Shepherd of daytime's The View, was introduced along with her partner,
Val Chmerkovskiy .
In a cute effect, this duo performed a Foxtrot to the old Four Season tune "Sherry".
This team got a score of 23 and by this time I'm wondering how high these scores will go in this very first episode.
Melissa Gilbert, she of Little House on the Prarie" fame,
came on with her partner,
Maksim Chmerkovskiy .
The duo performed a cha cha and it wasn't until this performance that I spotted anything amiss.
I could swear I saw Maksim trip and Melissa resembled a little girl playing hopscotch.
Even with that this team scored a 20.
William Levy performed a cha cha with his partner,
Cheryl Burke and they rung up a score of 24.
Tennis star Martina Navratilova
performed a Foxtrot with her partner, Tony Dovolani
and with this contender things got a bit interesting, if nothing else.
Let's just say there've been rumors about Navratilova's sexual preferences in the past.
Not that there's anything wrong with that.
Martina complained about her dancing shoes, her makeup, her hair care.
She was complimented sincerely by both hosts about how nice she looked, which she did, she looked very nice.
Her response was to the effect that for all the effort that went into getting her ready she sure should look nice.
Her score was one of the anemic lowest of 20 points and I'm thinking that with her attitude, Navratilova might not be around very long.
I've never heard of Katherine Jenkins but the producers did a good job of introducing her as a singer that she is.
In fact she sang on an episode of last year's DWS and a clip of that performance was shown.
She is a very beautiful woman and dances beautifully.
Right now, with her score of 26 for a Foxtrot performed with her partner,
Mark Ballas , I consider her this early on one to look out for.
Up next the fabulous Gladys Knight and she was a delight to watch as she did a cha cha equal to one done by someone half her age.
With her partner,
Tristan MacManus , they scored a 23 and America smiled as the empress of soul danced around the floor.
Finally we have Jaleel White, goodness, if isn't Urkel as an adult!
How we remember the infamous Urkel, his high wader pants, suspender and nerdy ways.
Only this later and greater version of Urkel scored one of the top two scores with his partner, Kym Johnson
The first episode left me a bit astounded.
Almost every one of these contenders are on an equal footing in terms of talent and fluidity of movement.
For now I only question Navratilova as one to exit quickly, perhaps Melissa Gilbert.
I definitely think Katherine Jenkins is a top fiver and I'm willing to give Gladys Knight a nod as a possible winner of spring 2012's DWS mirror ball trophy.
My first post on the subject:
Monday and Tuesday nites, ABC, check times, change for amount of dancers left
Click here
to go to this Blog's main menu and see what other TV series we're covering.