Click on picture to read full review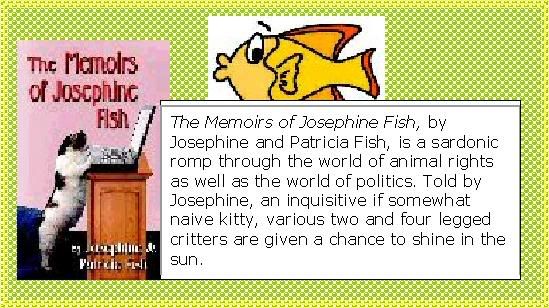 During the Week Just Passed, 10/2/05 through 10/8/05, the country rolled along.
Although a tragic accident of a tour boat caused New York authorities to raise the average weight of an American from the 140 lb range up to the mid 170 lb range. Some of us, ahem, weight even more than that.
Al Queda attacked Bali, AGAIN!
Nobel prizes were awarded, one well earned, another to an idiot at the UN who is less deserving of a Nobel Peace Prize than Saddam himself.
Harriet Miers was nominated by President Bush for the next Supreme Court nominee to replace Sandra Day O'Conner. The Republican base is not happy.
Tom Delay was indicted and removed from his position as House Majority Leader. The prosecutor had to go through three Grand Juries to effect the indictment and now, well there's lots of questions about this prosecutor.
Another scandal regarding New Orleans' buses percolated across the Blogosphere and a spy was discovered at the White House. A former Clinton administration official and certified liar, Richard Clarke, now an ABC spokesperson, opened his mouth and inserted foot over this spy matter.
The President gave a smashing speech and update on the War on Terror, former FBI Director Louis Freeh released bits from his book. Bits that don't surprise, but still shock me, with the depravity of the Clinton administration.
Towards the week's end, chaos erupted in the New York subways. Based on a credible, believable, verifiable, unconfirmed and unsubstantiated tip from an Iraqi insurgent, the subways of New York were scheduled for mass bombings.
As of this writing only a bottle of Mountain Dew and a strange bag on the rail tracks have been discovered.
~~~~~~~~~~
Bali, Boats
On Capsized boats and the bombing of Bali.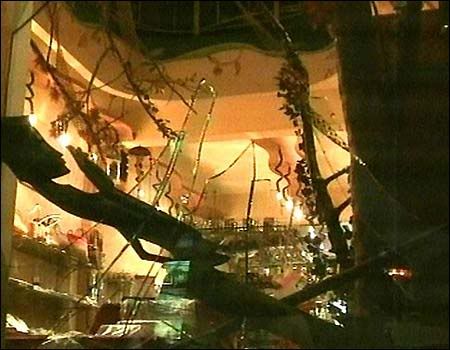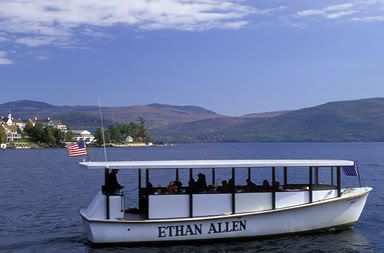 ~~~~~~~~~~
On Nobel Prizes for Medicine, Supreme Court Nominations, Delay Indicted
Nobel Prize, Miers Nomination
.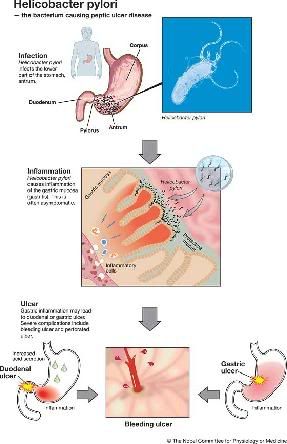 Editorial on Miers Nomination
~~~~~~~~~~
More New Orleans' Bus Scandals and Spy at the White House
Bus Scandals and Spies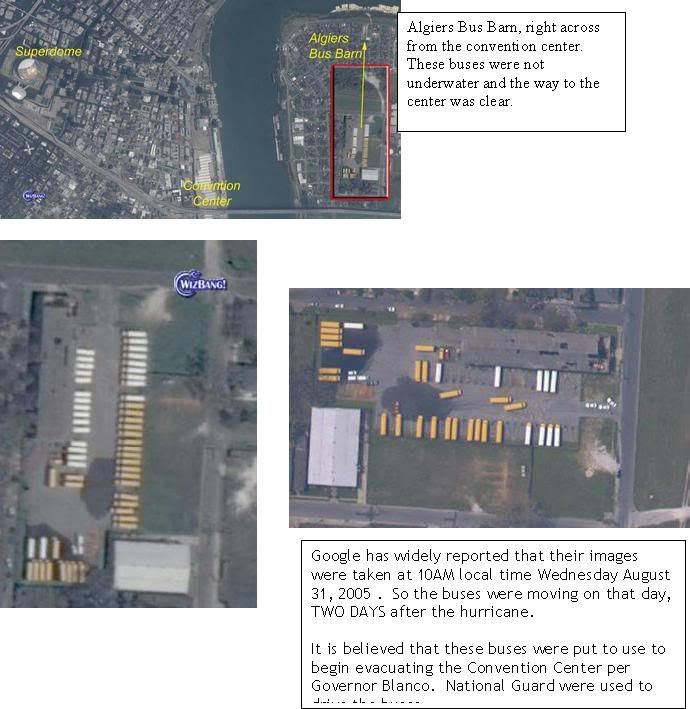 ~~~~~~~~~~
President Speaks, White House Spy & Dick Clarke,Louis Freeh Book, NY Subway Threat
Clarke, Free, Subways, Speeches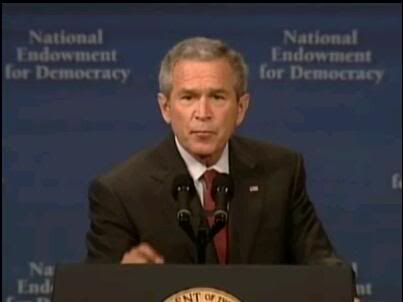 ~~~~~~~~~~
Political Cartoon of the Week
Prior Weeks Just Passed HERE
~~~~~~~~~~~

Donohue on Saddam
When Bill O'Reilly asked Donohue if he thought Saddam was a good guy...
| | |
| --- | --- |
| | "No, Saddam was a bastard, but he was our bastard." |

~~~~~~~~~~


~~~~~~~~~~
SIN CITY, USA
"An Alabama state senator says the reason the Gulf is suffering from two major hurricane seasons this year is because God is punishing people for their sinful behavior. That would explain all of the hurricanes in Las Vegas."

- Talk show host Neal Boortz
~~~~~~~~~~
NONSENSE FROM THE GOD SQUAD
"Warnings year after year by godly evangelists and preachers went unheeded. So why were we surprised when finally the hand of judgment fell? Sadly, innocents suffered along with the guilty. Sin always brings suffering to good people as well as the bad. New Orleans has always been known for sin. The wages of sin is death."

- Alabama state Sen. Hank Erwin (R-Heaven's Gate) maintaining that Hurricane Katrina was God's punishment for Gulf states for their "gambling, sin and wickedness"
~~~~~~~~~~
The "Clinton" Tax
"Bill Clinton has been traveling the country and television airwaves attacking President Bush for his fiscal response to Katrina. . . . Mr. Clinton has gained applause from the media for opining that wealthy people like himself can afford to pay higher taxes -- and should. This has prompted some enterprising Republicans in Congress to call for a new 'Clinton tax,' in which only Bill and Hillary's tax rate would rise back to 39.6% but the rest of us would keep our lower tax rates."

- Stephen Moore, Political Diary, 9/27/05

~~~~~~~~~~
More Notable/Quotables HERE

For Writers Only?
Others with paper documents of disdain might want to consider. Because by clicking on the picture below you will ascend to a web site with a most wonderful idea.
PUT YOUR REJECTIONS ON TOILET PAPER!!
This could work with such as divorce documents, former lover's letters, tax returns and such.
This is definitely an idea whose time has come.
~~~~~~~~~~
More Web Notables HERE