It's been a rollicking, strange Week Just Passed. The enormity of Hurricane Rita became evident. The Palestinians continue to act ungrateful and ignorant as regards their takeover of the Gaza strip. Moonbat Cindy Sheehan got herself arrested and it was all part of the plan.
Blockbuster information was revealed about the New Orleans' police force. Something about ghosts and it's not even Halloween yet!
The communist International Freedom Center was nixed by even the most liberal New York politicos.
John Roberts was confirmed as the new Chief Justice of the Supreme Court.
Tom Delay was indicted and Judy Miller finally got out of jail.
Early in the Week, Rita Leaves Her Mark
Rita Aftermath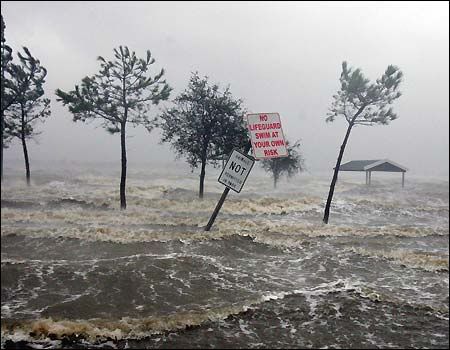 ~~~~~~~~~~
Moonbat Sheehan Arrested
Sheehan Arrested!
Cindy Planned Her Arrest!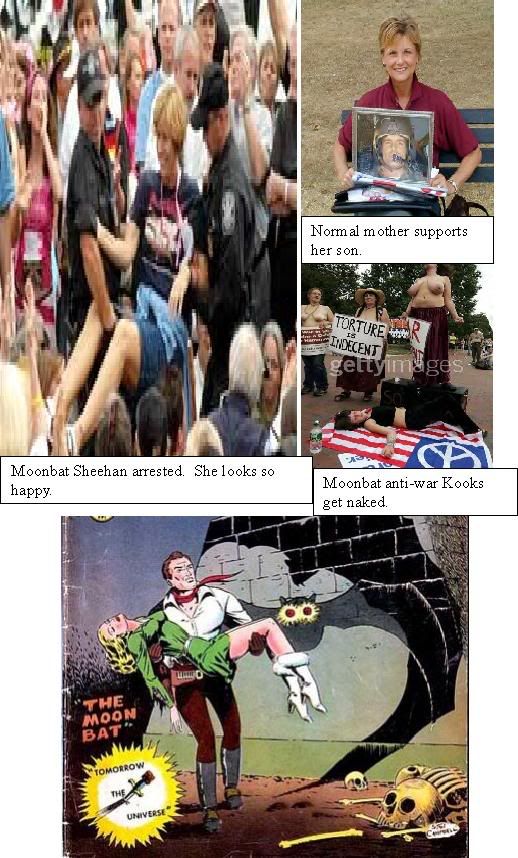 ~~~~~~~~~~
Palestinians Can't Accept Gaza Pullout Gracefully
Gaza Violence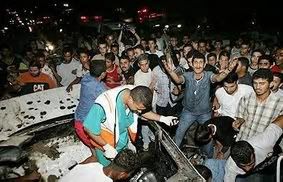 ~~~~~~~~~~
The New Orleans' Police-Did They Abandon Their Posts?
…or were they never there to begin with?
Ghosts on the New Orleans' Payroll?
~~~~~~~~~~
Tom Delay Indicted
Delay Indictment-Partisan Witch Hunt?
~~~~~~~~~~
Roberts Confirmed; IFC Nixed
NY Governor Pataki and Senator Clinton both ixnay the communist International Freedom Center that almost graced 9-11's Ground Zero.
Roberts Confirmed/IFC Nixed
~~~~~~~~~~
Prior Weeks Just Passed HERE

Politically Correct Poor Speak
From Neil Boortz:
In the wonderful world of the American mainstream media there are a few hard and fast rules about reporting on and writing about the poor.

1. You never, ever say anything negative about anyone considered to be poor.

2. You never even suggest .. not so much as a mere hint .. that the poor are where they are because of anything they might have done to themselves. It is always the fault of society.

3. You never suggest that the poor are in any way a burden on society.

~~~~~~~~~~
Cindy Sheehan Throwing Hissy Fit
Because it's always, all about HER. Note that bit about Hurricane Rita being "A little wind and a little rain".
From Dailykos.com:
"I am watching CNN and it is 100 percent Rita .... even though it is a little wind and a little rain ... it is bad, but there are other things going on in the country today .. and in the world."
~~~~~~~~~~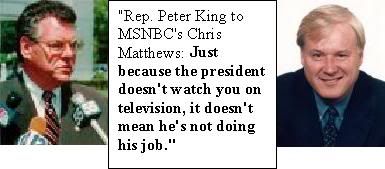 ~~~~~~~~~~~
Soon To Be Part of the American Folk Lore
Soon enough we may get sick of it.
For now, kudos to General Honore (love his name by the way) for saying it short, saying it simple and saying it all.
General Russel Honore
Don't get stuck on stupid
~~~~~~~~~~
From No Less An Expert Than Einstein
~~~~~~~~~~
More Notable/Quotables HERE

Urging Congress Critters to Cut the Pork
Here's a web site born on the Internet based on an idea conceived in the Blogosphere.
Check your own state's federal budget and see if there isn't pork in there somewhere. On this "Porkbusters" web site there's info on how to obtain this information as well a place to report pork as well as any reaction from congress critters from the campaign.
It's downright embarrassing at times for elected officials to realize we're watching them and how they spend the money of the people who carry this country on their backs.
Porkbusters
~~~~~~~~~~