Pic of Day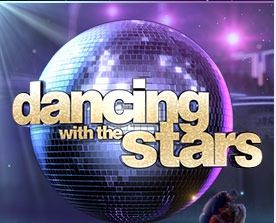 Surprise At Last Week's Elimination Round
It was just the prior week that I'd given Sherri Shepherd a nod on
Dancing With the Stars 2012
as a possible dark horse in this thing and, to show how well my prognosticator skills gets off kilter from time to time, pronounced her a fan favorite, a joy to watch, the celebrity dancer with the most personality.
This past week she got sent home!
Of the celebrity dancers remaining, there are three others with a to date score less than Sherri, to include Melissa Gilbert, Gladys Knight and Gavin DeGraw. And none of those three were in the bottom three this past elimination round on Tuesday 4/10/12.
So it isn't about score at this point. I would suggest it's about personality with dance skill and joy to the eye but again, I enjoyed Sherri's dancing, her unbridled love of the dance and I considered that she would be saved for her enthusiasm. This reality competition has a history of keeping on celebrity dancers who bring joy to the viewers as opposed to serious dance skill. This sort of thing only happens at around this point in the competition. As the dances go on eventually America gets serious and the better dancers surge ahead.
Other dances of note included Rashon, who danced a lovely Viennese Waltz, God bless he's coming along fine now and scored a whopping 26 points. Even at that he came in the bottom three so go figure.
Left a compilation of the performance round dances as danced on 4/9/12.
Maria Menounos had some kind of broken foot but I'm flummoxed about that. We saw the X-rays of that appendage and there was some kind of crack the doctor pointed to. Still and so, how can someone dance with a broken foot? More, can Melissa dance with a broken skull?
As for last week's performances, there was some drama. Melissa Gilbert fell and gave herself a mild concussion of some sort. There's always one of these things and you got to wonder why the injured can't be ported to the hospital by handy nearby vehicle rather than wait for an ambulance.
But the drama of the flashing lights is impressive and it does elicit sympathy of sorts from the viewers.
Of the dances, poor Gladys Knight had to have possibly the worst song choice ever in the history of DWS. She danced a Tango to Queen's "Bohemian Rhapsody" and whew, it was almost painful. There's a song that goes fast, then slow, then almost talks the lyrics, dear Lord. At that Knight didn't do half bad, kudos to her. And a big raspberry to whoever picked that stupid song.
Jaleel also did a Tango only he did it to another almost equally improbably song: "I Can't Get No Satisfaction". Jaleel did a good job and those circle things he did on the floor were amusing to watch.
Two of the current high scorers didn't do so well last week, including William Levy, who inexplicably came in the bottom three, along with Katherine Jenkins. William danced a jive and I definitely saw a mistake. Katherine did a Paso Doble and it was okay, bringing in a score of 24 out of 30. Not a bad score at all, but not up to her normal standards.
The theme for the week was rock songs and I must suppose that's why poor Gladys had to do a Tango to Bohemian Rhapsody.
All in all, it was odd, but very interesting.
Dancing With the Stars airs on ABC on Monday nights at 8pm for the performance round, on Tuesday nights at 9pm for the elimination round.

Below the previous Blog posts for Dancing with the Stars.

Dancing With the Stars Spring 2012-Celebrities Announced, Thoughts, Pics and Opinions
Dancing With the Stars Spring 2012 Begins-Some Early Observations. Some Tongue In Cheek
Dancing With Stars 2012-First Ousted Celeb Dancer No Surprise
Sob stories abound but celeb dancers ousted anyway. Foxtrots and Rumbas.
Click here
to go to this Blog's main menu and see what other TV series we're covering.