Pic of Day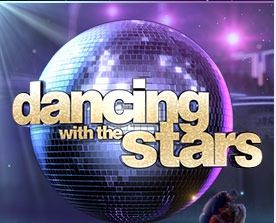 Lots of Angst on Dancing With the Stars as the Celebs Remember Their Life's Big Moments
So okay it's a dancing show and dance is, most times, a happy thing. But I suppose that Dancing with the Stars http://abc.go.com/shows/dancing-with-the-stars must have themes and there's only so many happy dancing themes. Lord we had broken backs, Dads dying of lung cancer and one fellow found out just last year he had a daughter he never knew about and wasn't that a slap in the face that he got sent home after revealing this very personal story.
Young Roshon is evidently too young to have any memorable moments so he muttered something about Michael Jackson that made no sense.
There were all sorts of dances featured on the night of this evening of sobs and angst, 4/1/12. The field of dancers, however, fleshes out nicely with each passing episode and some celebrity dancers show their stuff.
Right now we've got the beautiful Katherine Jenkins averaging 27 points a dance with William Levy following close behind with an average dance score of 26.
The bottom three were a bit of a surprise. Gladys Knight was in the bottom three although her combined score exceeds Melissa Gilbert and I dunno, one would think Gladys Knight would be more of a popular fave than a former child star of Little House on the Prarie. Which is not to say that Gilbert isn't as nice a person as Gilbert or even an equal dancer.
Gavin DeGraw was also in the bottom three and this his second time in the bottom trio. The dancer sent home was Jack Wagner, he with the formerly unknown daughter.
Below is a video recap of the performances for this covered episode.
Sherri Shepherd seems to be a crowd favorite and I suggest yon reader watch Sherri as the performance rounds continue on. She's got enthusiasm, seems to enjoy the effort and could be a long shot to finish in the top two for this thing.
Performance round airs Mondays, ABC, 8pm,Elimination round airs Tuesdays, ABC, 9pm
Dancing With the Stars Spring 2012-Celebrities Announced, Thoughts, Pics and Opinions
Dancing With the Stars Spring 2012 Begins-Some Early Observations. Some Tongue In Cheek
Dancing With Stars 2012-First Ousted Celeb Dancer No Surprise
Click here
to go to this Blog's main menu and see what other TV series we're covering.