Day-Friday Date-10/28/05



Today's Auxiliary Blog Post
...Because there's more to life than politics.


Daily Update:

~~~~~~~~~~~~~~~~~~~~

Auxiliary Blog Post
======================
Time for Gossip/Rumination/Speculation.

We've got the Minnesota Vikings Cruise to Hell.

Info on the NBA's new dress code.

Oh, and Ted Kennedy once again attempts a water rescue and fails.

Finally, who knew? Rush Limbaugh as gossip columnist.
~~~~~~~~~~~~~~~~~~~~
Here's a Delaware Update.

With a snippet about Delaware cops and the eerie similarity to some New Orleans' cops.

And the problem with Delaware prisons.

Lighten up by bringing your dog to the Halloween Pet Costume Contest. Details in post.
~~~~~~~~~~~~~~~~~~~~
This Pic of the Week will make you smile.

As an alligator muses on its lost family, the tears must flow.
~~~~~~~~~~~~~~~~~~~~

CLICK HERE FOR "TODAY'S AUXILIARY BLOG POST
~~~~~~~~~~
Oil for Palaces Final Report
Paul Voelker turned in his final report on Saddam's oil for palaces program. Get this 66 COUNTRIES involved in this big yuk-yuk played by Kofi and his UN thieves on the American people.
Yuk-yuk.
It strikes me, EIGHT years the Clintons were in power and NO ONE in the administration knew about this planet-wide scam?
From Yahoo.com:

The investigators reported that companies and individuals from 66 countries paid illegal kickbacks through a variety of devices while those paying illegal oil surcharges came from, or were registered in, 40 countries. The names will be included in Thursday's report but were not in the key findings that were obtained Wednesday by The Associated Press.





Thursday's final report of the investigation led by former U.S. Federal Reserve chairman Paul Volcker strongly criticizes the U.N. Secretariat and Security Council for failing to monitor the program and allowing the emergence of front companies and international trading concerns prepared to make illegal payments.

According to the findings, the Banque Nationale de Paris S.A., known as BNP, which held the U.N. oil-for-food escrow account, had a dual role and did not disclose fully to the United Nations the firsthand knowledge it acquired about the financial relationships that fostered the payment of illegal surcharges.
~~~~~~~~~~
Moonbats Death Parties Begin
A Blogger went out and took some pictures of a few Moonbat parties in San Francisco-Moonbat headquarters. Below is one such pic, thanks to this citizen journalist for his efforts. Don't those people look sad as shit?
Please click on the link below because it gets better.
For Zombie also took pics of some Lamestream journalists taking pics. Seems all they were taking pics of WERE THE DAMN CANDLES!
Can't have smiling and laughing people at a death party that the American people see them for the ghoulish Moonbats they are. Please check it out. Without the truth captured by citizen journalists the Lamestream will continue their lies and change history.
From Zombietime.com:
~~~~~~~~~~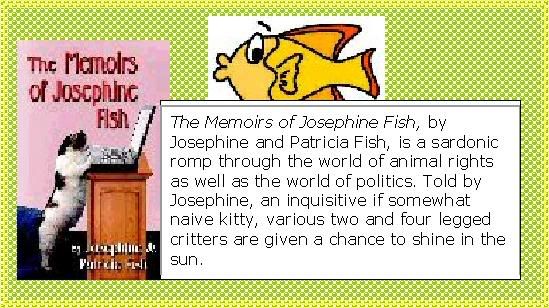 Harriet Miers Withdraws Her Nomination to Supreme Court
From MSNBC.com:

Confronted with criticism from both the left and right, Harriet Miers on Thursday withdrew her nomination to the U.S. Supreme Court.
In a statement, President Bush said he "reluctantly accepted" her decision to withdraw, after weeks of insisting that he did not want her to step down.
~~~~~~~~~~
Links to this week's Daily Updates
Friday's 10/21/05 Daily Update HERE
Monday-10/24/05 Daily Update HERE
Tuesdays -10/25/05 Daily Update HERE
Wednesday's -10/26/05 Daily Update HERE
Thursday's -10/26/05 Daily Update HERE
~~~~~~~~~~



TV Events of Note


CBS Friday, October 28 8:00 PM
Drama, Paranormal

Homecoming
A teenage boy, who died in a freak accident after learning he was adopted, seeks Melinda's help in finding his birth mother.

Cast: Jennifer Love Hewitt, David Conrad, Aisha Tyler Director(s): James Frawley Executive Producer(s): John Gray, Ian Sander, Kim Moses

~~~~~~~~~~
==================================