If you missed the Country Music Awards ceremony for 2007,. Not to worry. For in this TV post we've got some catty gossip, wise and insightful thoughts on the event and a short video, remixed by me and a work of art, of all the big acts singing their songs.

Also, a short on Kaitlyn Mae who was alternately a doctor and a pirate this past Halloween. Some pics and video of the pirate girl.
Pic of the Day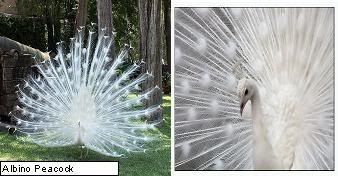 ---

The Country Music Awards 2007
I tuned in for the Country Music Awards 2007 this past Wednesday, 11/7/07, and found I was highly entertained. Although I am not a huge fan of country music, I still enjoyed the songs, costumes and fashion of this annual award show for that all-American music genre known as country/western.
Which is not to say I don't enjoy a good country song once in a while but you'll rarely hear my radio tuned in to a country/western station and I'd argue there's good reason for this. Because if one listens for too long of a time span to country music one tends to become suicidal.
Yes that's typed with tongue in cheek but country music is filled with divorces and train wrecks while even the "happy" country tunes tend to make the emotion well up until it pours out of the eyeballs in the form of happy tears.
For a good recap of the winners, see this article at
Reuters.com:
I do have some thoughts on the matter, as expected.
First, who knew that a "Desperate Housewives" husband was such a country fan? James Denton, who plays Mike, the husband of the constantly crying Susan, appeared on the stage as an ersatz MC. It turns out that Denton is from Nashville.
While I enjoyed the songs, I couldn't help but note that country songs have suddenly become huge, staged events featuring large orchestras, big background screens that flash constantly changing pictures during the tune and, unfortunately, lyrics that are too often vapid and without depth.
Martina McBride, my own favorite country songstress, sang a song that had a good tune but seemed a waste of words what with references to the "times in which we live" and a prayer for a heart filled with tender mercy. McBride seems to be pulling away from her country roots of late with her songs, which seem to becoming less and less country and more maudlin and mainstream.
But I was entertained, yes I was, even with my lament that a country/western band now seems to feature a bank of violinists, all dressed in different colored dresses and playing in a wall of squares much like the game show "Hollywood Squares".
There were even a few songs that I enjoyed so much I plan to download them on my Ipod. "Don't Blink" by Kenny Chesney and "Stay" by Sugarland, winners of the country Duo of the year, are terrific songs of the country/western genre.
I did note a couple of song lyrics terribly inappropriate for country/western. I desperately want to ask Dunn and Brooks where are those old people who have to do without the drugs they need? Because every day I see a commercial featuring Montel Williams who is riding around the country on a bus paid for by the big pharmacy companies. The promise is that the big drug companies will help supply drugs for Americans who can't afford it. There's also plenty of agencies and charities to help those in need and I'd argue that any senior citizen going without needed drugs just isn't trying. God isn't that busy I'd argue.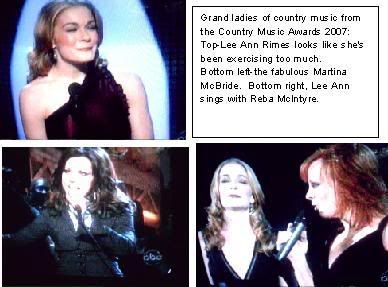 Lee Ann Rimes has been exercising entirely too much. The child was not only skin and bones, she was positively androgynous. I understand that Rimes has to compete against the young Carrie Underwood and Kelly Pickler but Rimes doesn't look at all attractive with no breasts.
The Dixie Chicks received a nomination but thank God they didn't win. This is a group that had so much but chose to sing a ridiculous anti-American song in the one genre in which it would not fly. I never much liked their songs at all at any rate but oncit they had a huge following. Hey, they made their choice and the country/western-listening American public made theirs. If the Dixie Chicks would have won an award I would never have watched the Country Music Awards for the rest of my life.
I'd definitely rate this year's CMA show up there in the A category and intend to watch it again next year.
Below, a video remix of many of the songs from the 2007 Country Music Awards.
Enjoy!
=============
Focus on TV Posts of Fame
Those Wacky TV Chefs.
Includes Rachel Ray and the sexiest chef of them all.
TV News Pundits
including Russert, spitting Matthews and the one I adore.
"Dancing with the Stars"
of 2007, reviews, pics and videos.
American Idol 2007 and The Bachelor.
One night's review with links to all the others.
===============

Kaitlyn's Halloween 2007-the Doctor and the Pirate
The Walmart down Kaitlyn's way had an open-house trick or treat on Halloween so I drove down to join the child and her mother for a trip through the store. Kaitlyn got to follow the stars that would find her at various spots in the store handing out candy. I got to buy a new garden hose and two birds were killed with one trip to mighty Walmart.
I was told Kaitlyn couldn't decide between the pirate or the doctor costume so Kaitlyn, who I am told is NOT spoiled, only "loved", got TWO Halloween costumes.
Below, pics and videos of Kaitlyn's Halloween 2007.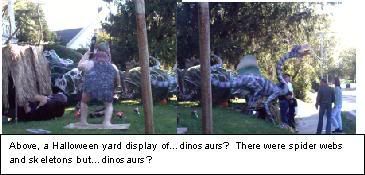 FOCUS ON KAITLYN
========================
Kaitlyn Mae is what it's all about. No, not MY Kaitlyn Mae but her generation. For they are the children who we are charged with leaving a society and environment at least as moral and pristine as we inherited; ideally even better than we inherited.
So I document her life as one little American baby is born, grows and learns about life and the world around here.
Some examples below:
Kaitlyn's birth.
Her mother amazed the medicos but unborn Kaitlyn's two grandmothers were not fooled.
Kaitlyn's first birthday party was a huge success.
Although there was the mystery of Kaitlyn's rather unusual way of expressing her joy.
It was Kaitlyn's second Easter.
She was but a little over a year old and such as giant rabbits did tend to scare the child.
More Kaitlyn posts HERE
============================