A TV update on The Bachelor and Dancing With the Stars episodes aired on 10/15/07.

With pics and video you'll find nowhere else on the Internet.
Web Site Worth the Visit
Make Your Own Halloween Cards





CLICK HERE


ABC's "Dancing With the Stars" Fall 2007-Dispute Over the Feet
The highest scorer this week was Sabrina of the Cheetah girls. Sabrina and her partner scored a perfect score for their performance of the Paso Doble. The lowest scorer was Mark Cuban, a fellow that is living on borrowed time for this season's contest. Even so, the two lowest dancers when the judges and audience votes were combined were Mel B. of the Spice girls and Floyd Mayweather. Floyd was sent home on the following night of this episode aired on 10/15/07.
A video of the perfect Paso Doble featuring that famous Cheetah girl Sabrina, is below.
The most interesting thing of this episode was the dispute and uproar over feet allegedly leaving the floor. As I understand it, and I don't pretend to be a dance expert, there are "rules" for specific dances. For the Viennese Waltz, a dance supposedly featured on this series for the first time this season, one's feet are evidently not supposed to leave the floor.
Well this makes sense as the Viennese Waltz is a beautiful dance that would not make sense with the people jumping up and down and flipping all over the place. The other dance featured this episode was the Paso Doble, a dance I'd never heard of before ABC's "Dancing With the Stars" reality contest. So far as I see it, the Paso Doble requires a dramatic cape at all times. One should insert tongue in cheek with that comment.
The flap about feet leaving the floor bubbled up during the dance by Jane Seymour. Judge Carrie Ann declared she was sure Seymour's feet left the floor. Seymour and her partner vehemently denied it. There were a few other challenges as concerns feet, floors and dance rules.
This got me to thinking, the more feet are on the dance floor the more likely errors in footwork would occur. Duh. Thus it would seem that a dance professional teamed up with a female "star" would benefit by lifting the female star dancer as often as the rules allows. I mean, how hard is it to be lifted up and carried around? Add a few dramatic arm and leg maneuvers and boom, the professional dancer is doing all the work but the female star dancer looks beautiful. So I can understand why adherence to the rules is important and while most times the vapid viewers such as myself need not be bothered with these pesky details, from time to time it's good to be reminded that there even ARE rules.
As stated above, the so-called greatest boxer in the world, Floyd Mayweather, was sent home this past week. Why on earth Mark Cuban wasn't in the bottom two this week surprises the hell out of me. This guy's claim to fame is that he's rich. Since when does that qualify one as a "star"? Never mind that he can't dance.
As for Mayweather, I always enjoyed his dancing and felt that the judges were very rough on him. Maybe it was that bit about the rules of the dance.
Top Ten Stars In ABC's "Dancing With the Stars" Fall 2007
=======
Mel B-Spice Girl
Mark Cuban-Internet Entrepreneur
Marie Osmond-Singer
Jane Seymour-Actress
***Wayne Newton-Las Vegas Entertainer-sent home 10/8/07
Helio Castroneves-Race car driver
Jennie Garth-Actress
Cameron Mathison-Soap Star
Floyd Mayweather-Boxer-sent home 10/15/07
Sabrina Bryan-Cheetah Girls
Prior Links to Posts for "Dancing With the Stars" Fall 2007
======================
Episode 9/23/07
Episode 10/1/07-The Top Ten
Episode 10/8/07-Wayne Newton Goes Home
Episode 10/15/07-Dispute of the Feet; Mayweather Sent Home
Brad Hones In On His Choices
There's a half a dozen left in this rather unusual reality series that leaves the female contenders without an ounce of pride as they allow themselves to be put through a rigorous series of dates, "rose" sessions, sad and teary camera vignettes and the humiliation of being so publicly rejected.
Hey, all in the name of fun, eh?
I intend to one day sit and watch this show with Kaitlyn Mae, should this series still be around when she's old enough to understand. I am going to use it as the benchmark on how NOT to act over any guy on this planet.
So why do I watch it? Because it comes on after "Dancing With the Stars" and it's a nice accompaniment to that rather vapid reality series. Although a dance contest is a real challenge. Dancers have to work at it, they either have the talent or they don't, they have to practice. Hard work will make a winner is what I'm saying here. On the Bachelor, one's "progress" to the eventual "win" is judged by one person and one person only. And that one person is a guy. Conclude what you will.
Although I personally see nothing wrong with Brad Womack or any other bachelor who gets his fine handsome and rich self nominated and accepted for the envious position of being fawned over by 25 females. I'll poke fun at some of the rather unbelievable and staged dramas on the series. Never in the history of this series has one Bachelor mentioned the size of any of the contender's boobs, for example. A guy is judging a bunch of women and never notices the size of the breasts?
Well of course I know he does but I'm thinking these Bachelors are groomed to act like anything but the heterosexual males that they are. This is a show watched exclusively by females and the women watching likely have romance in their minds. Romance that would involve a dashing, handsome man with a good income, beautiful long roses and a male mind that never thinks crudely.
Heh.
On this season's Bachelor series I see two of the ladies rising above the froufrou to be targets of Brad's affections. Jenni, the dancer from the Phoenix Suns, is definitely Brad's favorite so far. She received the very first rose and the very first kiss from Brad our identical twin Bachelor. Jenni was also the choice for this week's one on one date.
The next big contender for Brad's heart, as I see it, is Hillary. In fact, when Brad took off with Jenni, Hillary sat and sobbed in her anguish.
Three contenders were sent home this week, leaving Brad with an even half dozen. Stephy, McCarten and Jade sobbed their regrets and left the show. I initially thought McCarten was the cutest of them all but this past week she fairly begged for a goodbye, crying to Bachelor Brad that she can't stand the competition. Something I'd think these women should have been well-prepared for.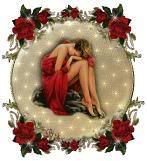 Prior Links for posts for "The Bachelor" Fall 2007
=============
The First 25..Down to 15
Episode 10/1/07-Down to a Dozen
Episode 10/8/07-Nine Ladies Left
Down to Six
Final dozen contenders-"The Bachelor" Fall 2007
========================
Deana-
McCarten-sent home 10/15/07
Bettina
Estefania-(Stephy) -sent home 10/15/07
Kristy
Lindsey-sent home 10/8/07
Mallory-send home 10/1/07
Erin-sent home 10/1/07
Jessica-sent home
Jenni-
Sheena
Michelle-sent home 10/1/07
Sarah-sent home 10/8/07
Hillary
Jade-sent home 10/15/07
=============
Focus on TV Posts of Fame
Those Wacky TV Chefs.
Includes Rachel Ray and the sexiest chef of them all.
TV News Pundits
including Russert, spitting Matthews and the one I adore.
"Dancing with the Stars"
of 2007, reviews, pics and videos.
American Idol 2007 and The Bachelor.
One night's review with links to all the others.
===============
Add POST to Technorati Favorites
=======================