Pic of Day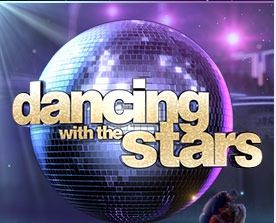 The Legend Is Sent Home
Gladys Knight did an admirable job during her stint with
Dancing With the Stars
. She the eldest of this season's competitors but she held up as well as the youngest. I don't suppose anybody meant for her to win this thing but she was personable and undaunted, a joy to watch. Kudos to Gladys Knight!
Below is the over-view of the most recent performance round as of this writing,
Taking a look at the score grids, we note that Jaleel is making a move to the front of the pack. This past performance round he scored 29 points from the judges, tied at the top of the leader board with the unbeatable and beautiful Katherine Jenkins. Jaleel did dance a charming cha-cha and he picked up an extra 8 points from the group dance.
Roshon danced a Rumba and I dunno, I must suppose he was trying to look sexy, to throw off that image he has as just a kid. And therein is the problem, he IS just a kid, a Disney star in fact. Roshon's move's during that dance might have been fine for an older fellow but by him they looked awkward and out of place. The judges were extremely mean to Roshon and, indeed, he was the second lowest on the leader board. America too gave Roshon a thumbs down in that he and Gladys were the bottom two for the night.
We have two females that are worth a closer and more serious eye at this point in the contest. Maria Memounos and Katherine Jenkins are the top scorers per the to-date scores given by the judges. Maria is partnered with Derek Hough and this is an advantage. Derek has the highest win/place rate of all the celebrity dancers. He's good at his craft, he's tough, he's likable.
Katherine Jenkins, however, no doubt about it, is fluid. She's got Maria beat by almost a full 20 points on the to-date scores. Can Maria, or Melissa even, catch up to her? It's doubtful in my book.
William Levy performed a sexy rumba and frankly I agree with Len's assessment, it was just plain raunchy. At one point I could swear that Levy touched his partner's breast. Len lapsed into a hilarious mock of a sexy dance, too bad I couldn't find a video clip of it. At any rate, William Levy is definitely a contender to win this thing but it's in poor taste if he uses children's viewing hour x-rated behavior to win it.
I did enjoy the dance marathon on this Motown week. The high scorers on this marathon pretty much followed the to-date high scorers.
Katherine-10
William-9
Jaleel-8
Donald-7
Melissa-6
Roshon-5
Maria-4
Gladys-3
There's now seven left and for now, bank on Katherine Jenkins ending in the top two.
Time to pay closer attention now that the contenders have some practice under their belt along with some more confidence in their moves.

Dancing With the Stars Spring 2012-Celebrities Announced, Thoughts, Pics and Opinions
Dancing With the Stars Spring 2012 Begins-Some Early Observations. Some Tongue In Cheek
Dancing With Stars 2012-First Ousted Celeb Dancer No Surprise
Sob stories abound but celeb dancers ousted anyway. Foxtrots and Rumbas.
Top 9 Heading Toward Top 5 Heading to Winner on Dancing With the Stars 2012
Dancing With the Stars 2012-Latin Dances and an Old Pal Sent Home
Performance round airs Mondays, ABC, 8pm
Elimination round airs Tuesdays, ABC, 9pm
Click here
to go to this Blog's main menu and see what other TV series we're covering.