April 2006 Posts
Week Ending 4/29/06
This Week-Harmony Database Translations-Updated and Sorted, True Crime Update-Aruban Arrest and Duke Mess, Political Tidbits-Nuggets Flying Below and Above the Radar, American Idol Review, Pop Culture Update-Strange Stuff, in Memory of Pitney.
Day by day posts with a summary below.
---
Cartoon of the Week
---
Quote(s) of the Week
GOIN' POSTAL

"A week ago Monday the Times-Picayune reported that the U.S. Postal Service's New Orleans processing and distribution center would reopen the following day -- more than seven months after Katrina hit. . . . Not that things are completely back to normal. New Orleanians still don't receive magazines, 'although that is expected within weeks.' Postal Service competitors fared better. Spokesmen for DHL, FedEx and United Parcel Service tell us that all three companies restored service in New Orleans on September 19, just three weeks after Katrina hit."
- Wall Street Journal, 4/13/06
Senior Exercises

The Doc told me to start an exercise program. Not wanting to harm this old body, I've devised the following:


Beat around the bush Jump to conclusions Climb the walls Wade through the morning paper

Drag my heels Push my luck Make mountains out of mole hills Hit the nail on the head

Bend over backwards Jump on the Band Wagon Run around in circles

Advise the President on how to run the country Toot my own horn Pull out all the stops Add fuel to the fire

Open a can of worms Put my foot in my mouth Start the ball rolling Go over the edge

Pick up the pieces.

Kneel in prayer Bow my head in thanksgiving Uplift my hands in praise Hug someone and encourage them.

What a Workout!
---
Blog Corrections This Week
As a result of a comment on my post on
Those Armchair Generals
, and through some more research, I was mistaken when I alleged that Mike DeLong was one of the generals out and about and lambasting Donald Rumsfeld. I'll not change the original post but note this correction on the cover page and will note it within the original post as well.
In fact I really didn't find much on DeLong whereas the other carping generals had a load of baggage to carry. DeLong has authored a book on his military experience but it was published in 2004, two years ago and hardly a new release to be hyped at this time.
Apologies to General DeLong and thanks to commenter SV.
Lt Gen Mike DeLong has come out in strong support of Rumsfeld. He was on many talk shows SUPPORTING Rumsfeld.
---
Monday 4/24/06
The translations of the Harmony Database blog post has been re-vamped.

Please do pay a visit and get familiar with the page.

The link included now takes you to a cover page with LINKS to the Harmony Database Translations.

The major difference is that the links are sorted now on this cover page into two categories: Date and Subject.

Just by reading the link description one can see a clear pattern emerging in how pre-invasion Iraq behaved since the first Gulf War.

Check it out and bookmark this post.
The Harmony Database Translation-Re-vamped, Sorted

---
Tuesday 4/25/06
True Crime Update time.

That Duke case becomes murkier. Two conclusions can safely be made at this point.

Also, that crazy Aruban arrest and what's REALLY behind it.

Some killer biscuits, an S&M castration ring, the lack of penis defense and fake sextuplets.
True Crime Update 4/25/06

---
Wednesday 4/26/06
We're packed for action in this week's Political Tidbit post.

There's news about a chain of suicide clinics soon to open, an American Senator hires a terrorist and a former reporter under seige by the FBI.

Plus Tony Snow's "maybe" new job, Hillary's scary war chest and an update on Chernobyl.

Plus some political cartoons for giggles.
Political Tidbits 4/26/06

---
Thursday 4/27/06
We're down to five in this year's American Idol competition.

I have an idea on who SHOULD go home but the boobs might save her.

I have another idea who will be going home soon. He's got salt and pepper colored hair and dances like a white guy.

But hey, what do I know? Click in for a review, some dynamite pics, and a prediction for the top two in 2006.

American Idol 2006- Five Left

---
Friday 4/28/06
Time for a Pop Culture Update.

This week-remembering Gene Pitney. And how about that Hooters' memo from Smoking Gun.

Also, movies with gnomes and an Ebay reality show?
Pop Culture Update 4/28/06

---
Week Ending 4/22/06
This Week- Katrina for Kaitlyn, True Crime Update, Political Tidbits, American Idol Review, Pop Culture Update and Some Common Sense Talk About Those Armchair Generals and a Review of The Next Food Network Star

Day by day posts with a summary below.

---
Cartoon of the Week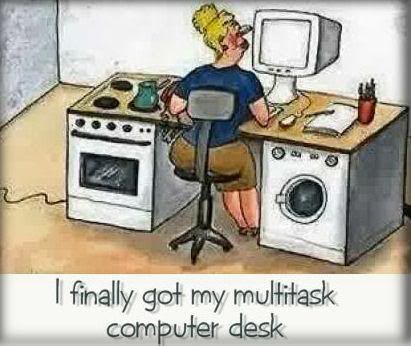 ---
Quote(s) of the Week
When you were born, you were crying and everyone around you was smiling - live your life so that when you die, you are smiling and everyone around you is crying. - Author Unknown-
Strange But True

· A single share of Coca-Cola stock, purchased in 1919, when the company went public, would have been worth $92,500 in 1997.

· Americans consume 42 tons of Aspirin per day.

· Americans spend more than $5 billion a year on cosmetics, toiletries, beauty parlors and barber shops.

· Bayer was advertising cough medicine containing Heroin in 1898.

· Carbonated soda water was invented in 1767 by Joseph Priestley, the discoverer of oxygen.

· Cheerios cereal was originally called Cheerioats.

· Chewing gum was patented in 1869 by William Semple.

· Coca-Cola was so named back in 1885 for its two medicinal ingredients: extract of coca leaves and kola nuts. As for how much cocaine was originally in the formula, it's hard to know.

· Cocaine used to be sold to cure sore throat, neuralgia, nervousness, headache, colds and sleeplessness in the 1880s.

· During the Prohibition, at least 1565 Americans died from drinking bad liquor, hundreds were blinded, and many were killed in bootlegger wars. Federal agents and the Coast Guard made 75,000 arrests per year.

· False eyelashes were invented by film director D.W. Griffith while he was making the 1916 epic, "Intolerance." He wanted actress Seena Owen to have lashes that brushed her cheeks.

· In the 1700s, European women achieved a pale complexion by eating "Arsenic Complexion Wafers", which contained the actual poison.

---
Monday 4/17/06 Katrina for Kaitlyn-the Quest for Truth in History Continues
Here's a Katrina for Kaitlyn post and for six months now we've been recording history that young Kaitlyn Mae know the truth about the greatest natural disaster in American history.

We have the lying NY Times waxing poetic on a FAKE Katrina victim.

And how about that Red Cross fraud?

Finally, the greatest fraud attempt at fraud: New Orleans' politicos want to set up out-of-state voting places for Katrina evacuees.

Evacuees that these same politicos left for dead as municipal school buses sat unused.

Yeah, that's the ticket.
Katrina for Kaitlyn 4/17/06


Tuesday 4/18/06 A Duke Analysis and Entwistle Update
It's all about what's going on with that Duke case in this True Crime Update.

Some analysis offered.

Is this all an election year hoax? Or have a group of amateur lacrosse criminals pulled the wool over everyone's eyes?

A Neil Entwistle update.
True Crime Update To Be Posted 4/18/06


Tuesday 4/18/06 Political Tidbits-Those Armchair Generals.

Here's a special "Political Tidbits" post about those armchair generals.

For all is not as it would appear on the surface.

A lesson in common sense and the baggage so many of them carry.

Those Armchair Generals-What's Behind Their Carping?


Wednesday 4/19/06 Seymour Hersh Thinks He Has a Scoop
In this week's Political Tidbits we've got news flying above and below the radar.

There's Seymour Hersh and his non-news article quoting the voices in his head. There's an Iraqi propaganda photographer now in U.S. custody.

From below the radar we've got, finally, a new Baltimore newspaper, Babs psycho-elaminating President Bush and the fallacy of her analysis.

Oh, the French ALMOST grew a spine last week.
Political Tidbits 4/19/06


Thursday 4/20/06 American Idol Seven Left-Review, Tidbits, Pics

There was seven contenders left the night Rod Stewart paid a visit to help those left sing the classics.

You read that right, Rod Stewart and the classics…forget "Maggie May".

Ponytails and another AI contestant does the stupid.

American Idol-Ace Sent Home


Friday 4/21/06 The Next Food Network Star 2006

Just in time for the grand finale, here's a review of one of the most pleasant and informative reality shows of the season.

The Next Food Network Star-A Review


Friday 4/21/06 Should Britney Be a Mom?
Time for a Pop Culture Update.

How about Britney Spears in motherhood trouble again?

Some meows for Today's Ann Curry plus blind item fun.

Oh, and strange mental disorders you will not believe.

Pop Culture Update 4/21/06


---
Week Ending 4/15/06
This Week-American Inventor and American Idol Reviews.
A True Crime Post, Political Tidibits, and A Pop Culture Update.
Day by day posts with a summary below.

---
Cartoon of the Week
---
Quotes of the Week
"The best way to get most husbands to do something is to suggest that perhaps they're too old to do it." - Shirley MacLaine

"Never trust a man who has only one way to spell a word."
- Dan Quayle, quoting Mark Twain
---
Monday-4/10/06-Review American Inventor

ABC's new reality show-American Inventor has a bit of intrigue. The preliminaries are done and this bit might have been a mistake.

This coming week this series moves on to a new dimension. The finalists have been chosen and the public will soon be able to vote.

Since we're on the subject, a fine selection of four brand new inventions, with pictures, that will amaze.
Review American Inventor


Tuesday-4/11/06-True Crime

Time to get serious about this Duke rape story.

We've got a pic of the crime scene, updates, and, of course, a detailed analysis.

Also, another teacher rapes a male student. In mine own state of Delaware!

And how about that pervert at the Department of Homeland Security?

TRUE CRIME UPDATE 4/11/06


Wednesday-4/12/06-Political Tidbits/Guest Writer

Immigration, immigration, immigration.

Plus this Blog gets some notoriety.

And of course, the Valerie Plame story continues but now we know who the REAL target is. Don't know? Tune in. The answer provided.

Political Tidbits 4/12/06


Thursday-4/13/06-Review American Idol
We keep plowing on following this fifth presentation of Fox's American Idol reality show.

There's 8 left. One is eliminated.

The singer featured this week…Queen?

With lots of gossip and tidbits from behind the scenes. Inlcuding a naughty pic of contender Kelly Pickler.

American Idol-the "Queen" Competition


Friday-4/14/06-Pop Culture Update

Lots of blind items, asked AND guessed.

Plus some hilarious "Extreme Makeover-Home Edition scoop.

A gossip extortionist?

Pop Culture Update 4/14/06


---