August 2006
Week Ending 9/2/06
Will return on 9/5/06. Tune in because upon return, refreshed and full of spit and rancor, we'll revisit some old crimes and get details delivered directly into my email box.

Also, an interview with a British online DJ and a Kaitlyn update. Yes she visited Mom-Mom for three days, at age two and a half, and yes, I survived.

Also, sexy sandals? With pics!

Of course we'll be covering the Emmys and the fashion smashes and faux pas.

---
Cartoon of the Week
---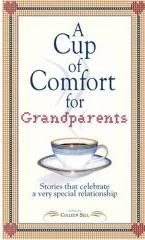 I have a story in "Cup of Comfort for Grandparents" coming out in early September.
LINK TO BOOK HERE
I will be participating in some upcoming events to promote the book and will be promoting my own books as well.
First, I am being interviewed by The Sussex Countian newspaper and I suspect there will be a picture of my own fine self since the reporter is coming to my house.
Sussexcountian.com HERE
On September 7, 2006 I will be featured on a locale show at BrowseaboutBooks in Rehoboth Beach, Delaware. Time is from (I'm not making this up) from 5:30 am to 7:00 am-DRIVE TIME! The radio personality is Dan Gaffney, dial 92.7-WGMD.
On September 9, 2006, I will be at the book store again for a book signing.
BrowseaboutBooks
133 Rehoboth Ave
Rehoboth Beach DE
Email: read@browseaboutbooks.com Phone: 302-226-BOOK(2665)
Browseaboutbooks.com
Quote(s) of the Week
A grandmother is a babysitter who watches the kids instead of the television. ~ Author Unknown


Never have children, only grandchildren. ~ Gore Vidal


Grandmas are moms with lots of frosting. ~ Author Unknown


Becoming a grandmother is wonderful. One moment you're just a mother. The next you are all-wise and prehistoric. ~ Pam Brown


Grandchildren don't stay young forever, which is good because Pop-pops have only so many horsey rides in them. ~ Gene Perret


When grandparents enter the door, discipline flies out the window. ~ Ogden Nash


Grandma always made you feel she had been waiting to see just you all day and now the day was complete. ~ Marcy DeMaree


Grandmas never run out of hugs or cookies. ~ Author unknown


Grandmas hold our tiny hands for just a little while, but our hearts forever. ~ Author Unknown


If I had known how wonderful it would be to have grandchildren, I'd have had them first. ~ Lois Wyse


My grandkids believe I'm the oldest thing in the world. And after two or three hours with them, I believe it, too. ~ Gene Perret


If becoming a grandmother was only a matter of choice, I should advise every one of you straight away to become one. There is no fun for old people like it! ~ Hannah Whithall Smith


It's such a grand thing to be a mother of a mother - that's why the world calls her grandmother. ~ Author


Grandchildren are God's way of compensating us for growing old. ~ Mary H. Waldrip


You do not really understand something unless you can explain it to your grandmother. ~ Proverb


An hour with your grandchildren can make you feel young again. Anything longer than that, and you start to age quickly. ~ Gene Perret


The best baby-sitters, of course, are the baby's grandparents. You feel completely comfortable entrusting your baby to them for long periods, which is why most grandparents flee to Florida. ~ Dave Barry


I wish I had the energy that my grandchildren have - if only for self-defense. ~ Gene Perret


Grandmother-grandchild relationships are simple. Grandmas are short on criticism and long on love. ~ Author Unknown


Nobody can do for little children what grandparents do. Grandparents sort of sprinkle stardust over the lives of little children. ~ Alex Haley
---
Week Ending 8/26/06
This Week-Birds-Redtailed Hawks and Robins; Bird pics; True Crime-ALL You Need to Know About Jonbenet Ramsey and John Karr. Political Tidbits.
Day by day posts with a summary below.

---
Cartoon of the Week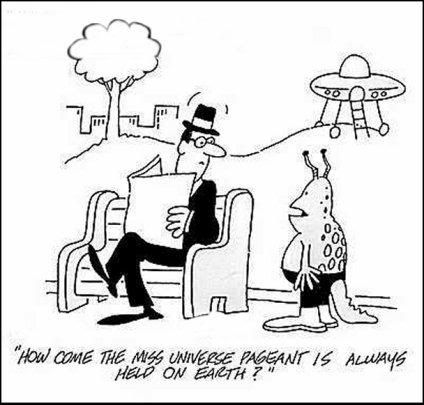 ---
Quote(s) of the Week
WORLD OPINION

"Whether technically insane, or merely wrong, ignorant, weak, stupid or malicious, the majority of people around the world - what we respectfully call 'world opinion' - are rarely right about much of anything. That, in a nutshell, is why the world is in the shape it is - and always has been."

- Columnist Tony Blankley