This upcoming week "American Idol" 2008 will begin its annual contest.

The top 24 have been selected and I've pics of each that you'll find nowhere else on the Internet.

Plus videos you'll also find nowhere else on the Internet of the most promising of this year's group, and this year's American Idol silliness that will go down in history.

A prediction on the winner as well!
Pic of the Day
---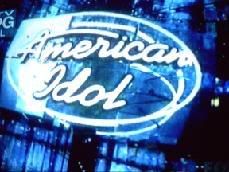 "American Idol" 2008 Begins Audience Eliminations-Top 24 Named
They went to Philadelphia, Dallas, San Diego, Charleston, Miami, Omaha, and Atlanta. The contenders turned out by the thousands.
Now American Idol 2008 has announced the top 24 contenders. Below we have a pic of every one of them plus one who should have made it.
Which ones, we must speculate, appear headed to the finals?
Below some links and or video to what I deem to be the best possibilities. My guesses are based on past choices, what seems due this year, and the amount of attention paid to the contenders by the judges and/or producers during the tryouts.
Below, a video of Amanda Overmyer. Amanda is a nurse who rides a Harley. She's got a rough but pleasantly surprising edge. Her style is Janis Joplin of the twenty first century.
I figure it's time for a female singer with something different. Amanda's got an edge, a soft growl, some anger. She's not Carrie Underwood and she sure ain't Jordin Sparks. I think she'll make at least the top five.