We continue to review ABC's "Dancing With the Stars" and "The Bachelor" takes his loves home to meet the family.

A Thanksgiving Miscellany post featuring Turkey trivia, cartoons and other miscellany of the holiday.
Web Site Worth the Visit
Dirty Car Art

It used to be a childish prank. Now it's an art form.





DIRTY CAR ART HERE


Jennie Garth Sent Home; Marie Remains Against All Odds
I've only a few notes for the "Dancing With the Stars" episode aired 11/19/07. I've made a great remix of the four finalists below, both dances, with text on screen to identify the dancer and the dance.
First, Marie Osmond remains a contender although she's definitely NOT the best dancer. But for a woman of 40+ years, she's damned good and America loves her.
For Jennie Garth got sent packing on the elimination show of 11/20/07 and she wasn't going to win the thing. But if the voting was based solely on the skill of the dancer, Marie Osmond would have been gone long ago.
You know what it is? Marie Osmond is a really nice lady! I'd love to have her for a neighbor. They keep voting for her and while I'd be surprised if she won the thing…I wouldn't rule it out.
I was surprised at the announcement that two of the judges, Carrie Ann and Bruno, will be stars of their own dance show as announced this past week. Their show premieres 1/7/08. I wonder if there are enough dance-enchanted viewers to support another major dance reality series. For sure men don't like watching the dance and women, well maybe a bit.
Finally, below I've included a short video of a point I'd like to make. Because Jennie Garth finally received a perfect score for her cha cha on the episode of 11/19/07. However, Jennie and her partner made a mistake during that dance and I've slowed down the motion and point it out in the video below.
See, Jennie got her hand placement a bit mixed up during the dance. It's a minor thing, hardly worth noting. But if a dancer's going to get a perfect score they should be, well, perfect.
I really think the judges forced this perfect score because for all her effort, Jennie did deserve at least one perfect score. Perfect scores, it seems, are not necessarily delivered for perfection.
Marie has yet to receive a perfect score. The judges, as I surmise, figure she's got enough of an advantage what with all of the women in America on her side.
Top Ten Stars In ABC's "Dancing With the Stars" Fall 2007
=======
Mel B-Spice Girl
Mark Cuban-Internet Entrepreneur-sent home 10/22/07
Marie Osmond-Singer
Jane Seymour-Actress-sent home 11/05/07
Wayne Newton-Las Vegas Entertainer-sent home 10/8/07
Helio Castroneves-Race car driver
Jennie Garth-Actress-sent home 11/19/07
Cameron Mathison-Soap Star-sent home 11/12/07
Floyd Mayweather-Boxer-sent home 10/15/07
Sabrina Bryan-Cheetah Girls-sent home 10/29/07
Prior Links to Posts for "Dancing With the Stars" Fall 2007
======================
Episode 9/23/07
Episode 10/1/07-The Top Ten
Episode 10/8/07-Wayne Newton Goes Home
Episode 10/15/07-Dispute of the Feet; Mayweather Sent Home
Marie Osmond Faints
Sabrina, the Best Dancer of All, Sent Home
Down to Top Five
Down to Four
Jennie Garth Sent Home
Brad Womack…Sleep With 'em, Make 'em Cry, Leave Them Sobbing
Yes, yea, yay, I watched the final of "The Bachelor" Fall 2007 and I sure hope the producers of this show don't allow some creep to come on this show and do this again.
For Brad Womack, millionaire and marriage-eligible, chose exactly NO ONE out of 25 beautiful, damn near perfect women, from which to choose.
I got some thoughts on the matter.
First, Occam's Razor would dictate that the simplest solution is that Brad did not find any of the women who so demeaned themselves to worship at his feet, worthy for his fine self.
Hey, it happens.
I think it's a bit deeper than that.
I think Brad has a drinking problem. Yes I do.
He mentioned, in that show after the final rejection of BOTH DeAnna and Jenni, that he's heard rumors that he has kids, that he's homosexual, all sorts of rumors. That bit about Brad having kids must be a rumor because many of the search hits on this Blog have been to the affect "Brad Womack's son"…like that. Made me wonder if someone out there knew something the "Bachelor" viewing audience didn't know.
I've noted several times in the series that Brad waffled when asked whether or not he had a drinking problem. One time I believe it was DeAnna's father who asked if Brad didn't drink a lot what with owning a bar and everything.
A time or two again the issue came up.
Now Chris Harrison mentioned that Brad specifically asked for DeAnna's father to be flown in for the final rose ceremony so he evidently did, up until the last moment, intend to ask DeAnna to marry him.
I think that Brad knew that no matter how much he loved the lady he chose, a woman would not tolerate a drunk for too long.
Further, as basis for my rumor, AND IT IS ONLY A RUMOR AND SPECULATION, I must caution, is Brad's assertion on the show after the final rose ceremony that for the two and a half months since he ditched both Jenni and DeAnna that he has not been dating anybody. I think he's been in rehab.
Come on, why else wouldn't he be dating anybody in two and a half months?
I think he realized at the last minute that even this drama of choosing a lady from the contenders on "The Bachelor" reality series would not work unless he stopped his problem drinking.
It was a bit heartbreaking to see Brad tell DeAnna again that he doesn't regret his decision to send her home. I know she hoped he would change his mind. Haven't all of us women been there and done that?
I suppose I must admire Brad for his conviction despite the criticism.
Although he never turned down any of those nights in the Passion Pit now did he?
I seriously think that if this sort of thing were to happen on the next Bachelor reality series it will be the end of that show. The young dreamy women who watch this show, plus this old lady Blogger, are simply not going to tune in for eight weeks of excruciating heartbreak.
Word to the Wise.
====================
Final dozen contenders-"The Bachelor" Fall 2007
========================
Deana-sent home 11/19/07
McCarten-sent home 10/15/07
Bettina-sent home 11/5/07
Estefania-(Stephy) -sent home 10/15/07
Kristy-sent home 10/22/07
Lindsey-sent home 10/8/07
Mallory-send home 10/1/07
Erin-sent home 10/1/07
Jessica-sent home
Jenni-sent home 11/19/07
Sheena-sent home 10/29/07
Michelle-sent home 10/1/07
Sarah-sent home 10/8/07
Hillary-sent home 10/22/07
Jade-sent home 10/15/07
============
Prior Links for posts for "The Bachelor" Fall 2007
=============
The First 25..Down to 15
Episode 10/1/07-Down to a Dozen
Episode 10/8/07-Nine Ladies Left
Down to Six
Hillary Gets Hysterical-Four Left
Sheena Sent Home-Episode 10/29/07
Top Two-Episode 11/5/07
Recap episode
Brad Rejects EVERYBODY!
=============
Focus on TV Posts of Fame
Those Wacky TV Chefs.
Includes Rachel Ray and the sexiest chef of them all.
TV News Pundits
including Russert, spitting Matthews and the one I adore.
"Dancing with the Stars"
of 2007, reviews, pics and videos.
American Idol 2007 and The Bachelor.
One night's review with links to all the others.
===============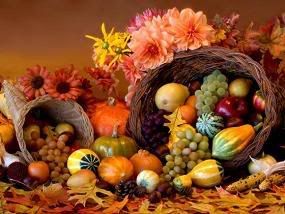 Holidays Around the World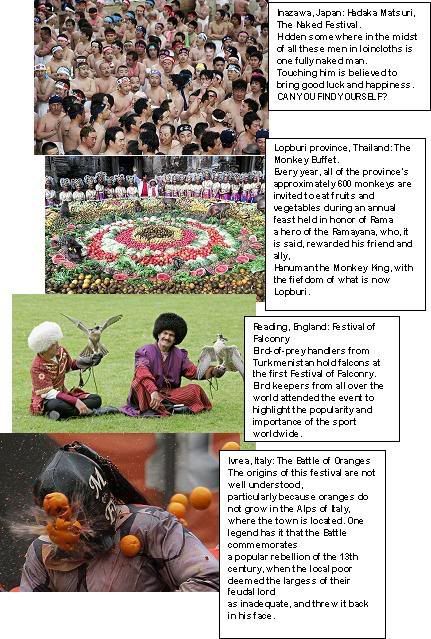 Turkey Trivia and Thanksgiving Humor
Turkey Trivia
Baking the Turkey
STUFFED ROAST TURKEY
1 turkey (14 to 16 pounds)
6 cups water
3/4 cup egg substitute
2 pounds day-old white bread, cubed and toasted
2 medium onions, chopped
2 celery ribs, chopped
1 tablespoon poultry seasoning
1 teaspoon salt
1 teaspoon rubbed sage
1/4 teaspoon pepper
6 tablespoons butter, melted
1/2 to 1 tablespoon paprika





GRAVY:
2 teaspoons chicken bouillon granules
2 cups boiling water
5 tablespoons all-purpose flour
Remove giblets from turkey. In a saucepan, bring water, giblets and neck to a boil. Reduce heat; cover and simmer for 1 hour or until tender. Remove giblets with a slotted spoon; dice. Set aside 3 cups cooking liquid. In a bowl, combine egg substitute, bread crumbs, onions, celery, giblets, poultry seasoning, salt, sage and pepper. Add reserved cooking liquid; mix well. Just before baking, loosely stuff turkey with about 8 cups stuffing. Place remaining stuffing in a greased 2-qt. baking dish; refrigerate. Skewer turkey openings; tie drumsticks together. Place on a rack in a roasting pan. Brush with butter; sprinkle with paprika.

Bake uncovered, at 325° for 4-1/2 to 5-1/2 hours or until a meat thermometer reads 180° for turkey and 165° for stuffing, basting every 30 minutes (cover loosely with foil if turkey browns too quickly). Bake additional stuffing for 35-40 minutes.

For gravy, dissolve bouillon in water. In a saucepan, whisk flour and 1/4 cup pan drippings until smooth. Gradually add bouillon mixture. Bring to a boil; cook and stir for 2 minutes. Serve with turkey and stuffing. Yield: 14-16 servings.
No More HO HO HO From Santa
From News.com.au
THERE'LL be no ho, ho, ho this Christmas. Aspiring Santas have been told not to use the term "ho" because it could be seen as derogatory to women.

Talent Plus
The Tragedy of Preparation H
Once age caught up with the bags under my eyes, I learned to dab a bit of Preparation H, yes the hemorrhoid ointment, on them and boom, they'd shrink up and reduce my facial age by ten years.
From Peoples Pharmacy.com
Can Hemorrhoid Ointment Work For Wrinkles
Newspaper Columns, Pharmacy Q&A November 4, 2002
Q. I have a friend who says that Preparation H can smooth wrinkles on your face. She has lovely skin, but I am dubious. Could a hemorrhoid product really do any good against wrinkles, or is this an urban legend?

A. Preparation H has a reputation for unique uses beyond the obvious one. For decades people told us that they used this ointment on bed sores, surgical scars (to reduce itching and inflammation), burns, cracked dry finger tips as well as wrinkles. One woman told us that Preparation H rescued her plum tree after she scraped the bark with her lawn mower.
Alas, the formula for Preparation H has changed and this beauty tip will no longer work.
Not to worry. We've got a link to a site that still sells, from Canada, the OLD formula for Preparation H.
Order the old formula of Preparation H HERE
You could always use the stuff for hemorrhoids.
Leaving With a Smile